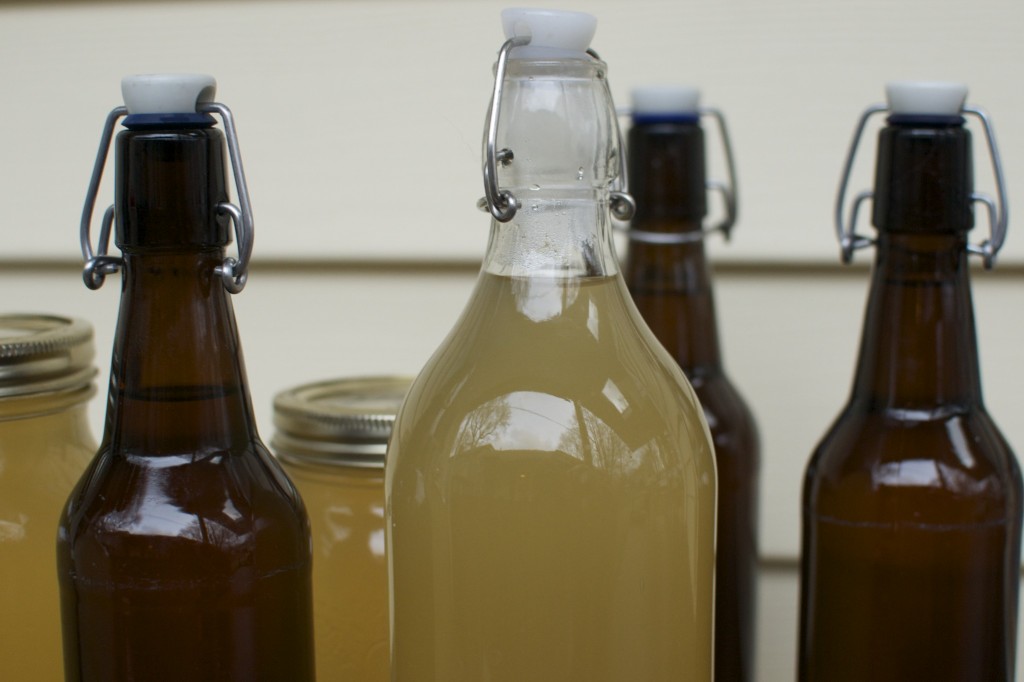 Back in the fall when we were pressing cider we also starting another fermenting project and it might be my favourite project yet.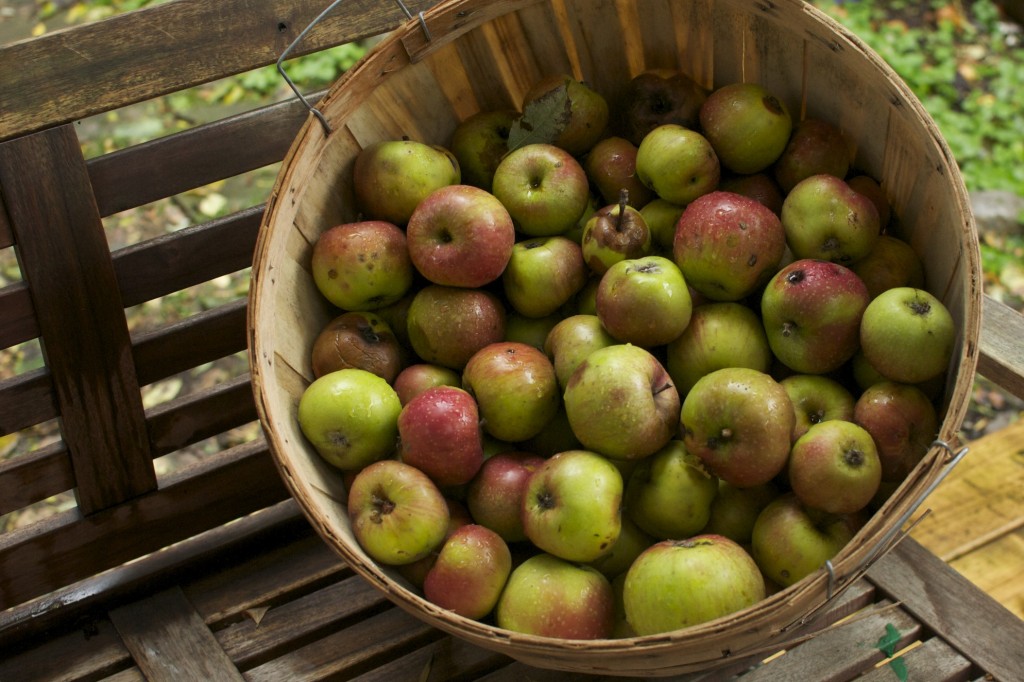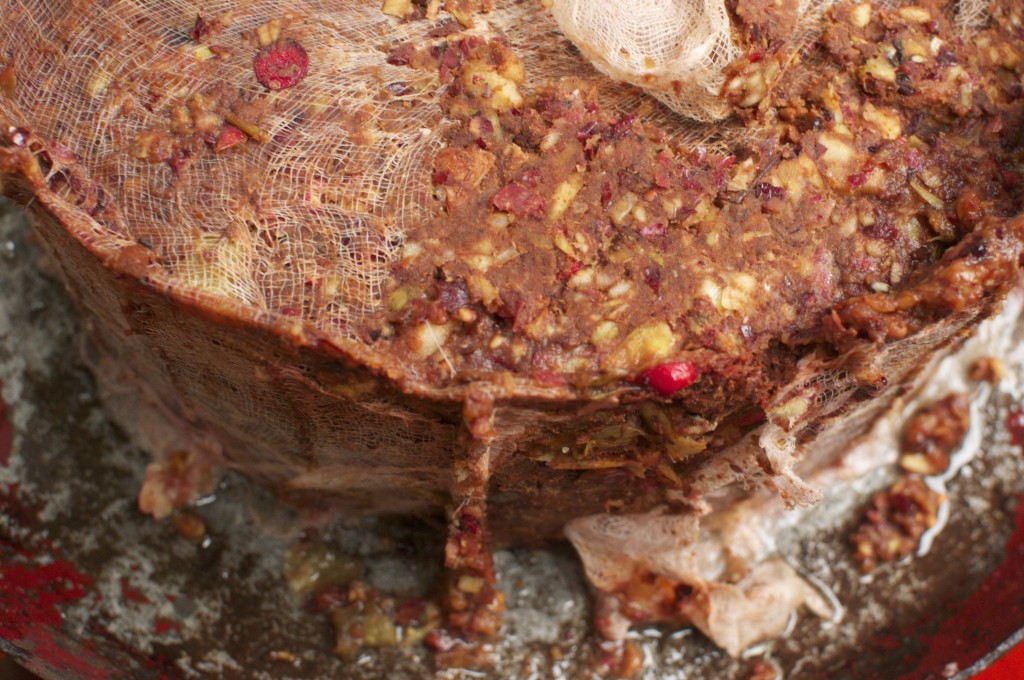 When you press 8 bushels of apples you are left with a ton of pulp.  While we composted about half of it we decided to turn the rest into apple cider vinegar.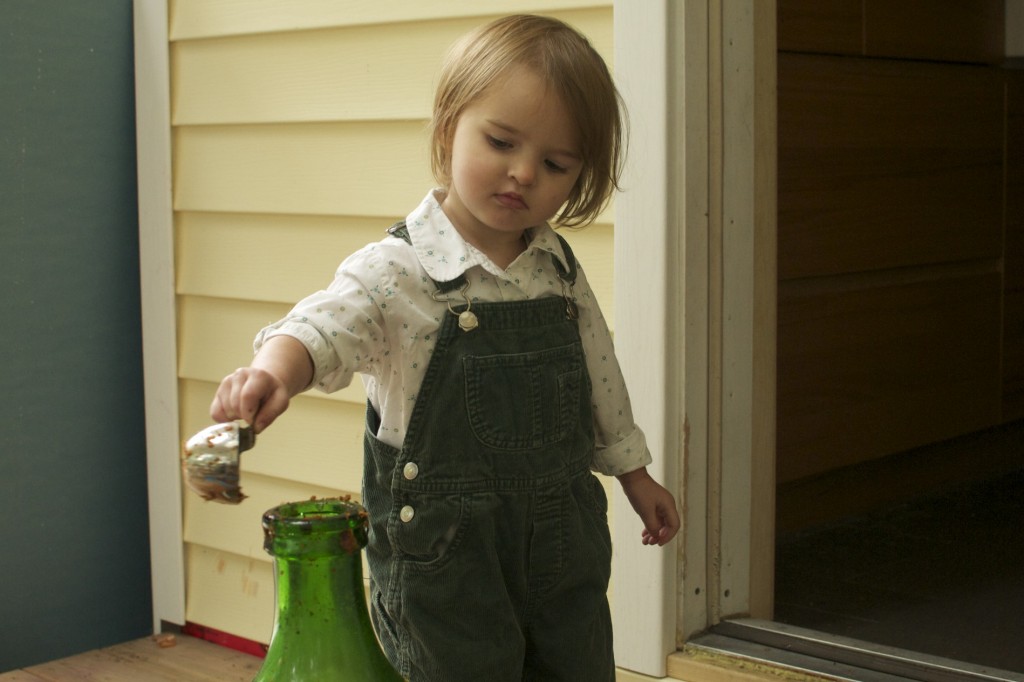 After leaving the scraps in a closed tub for two days we transferred them to a carboy.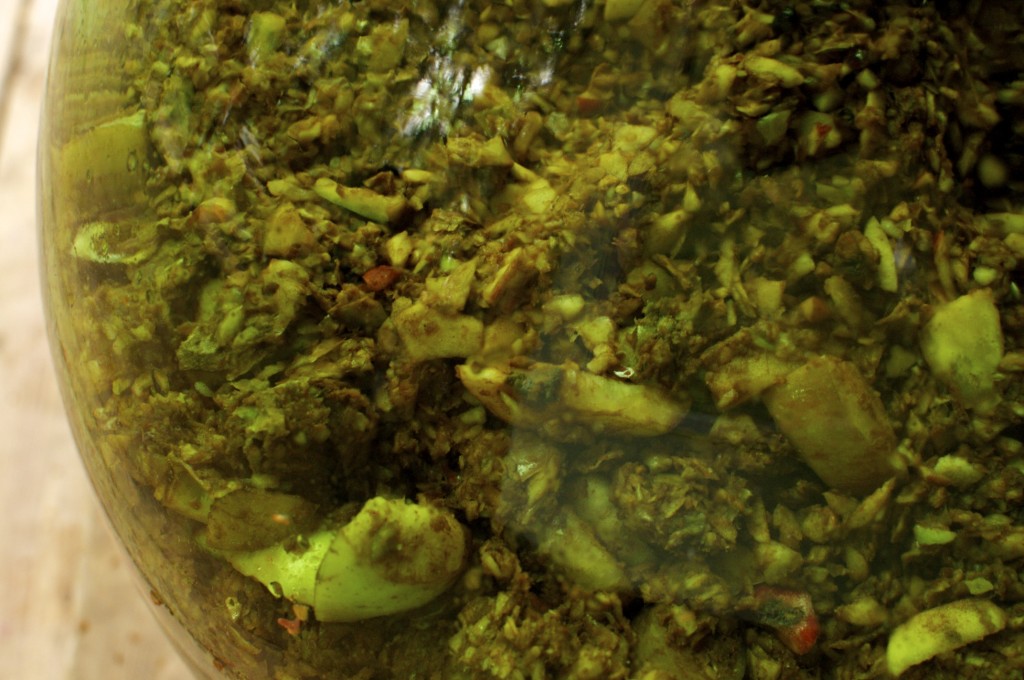 You can do this on a much smaller scale, one jar or crock at a time.  We just had so much waste so we went big. Probably too big.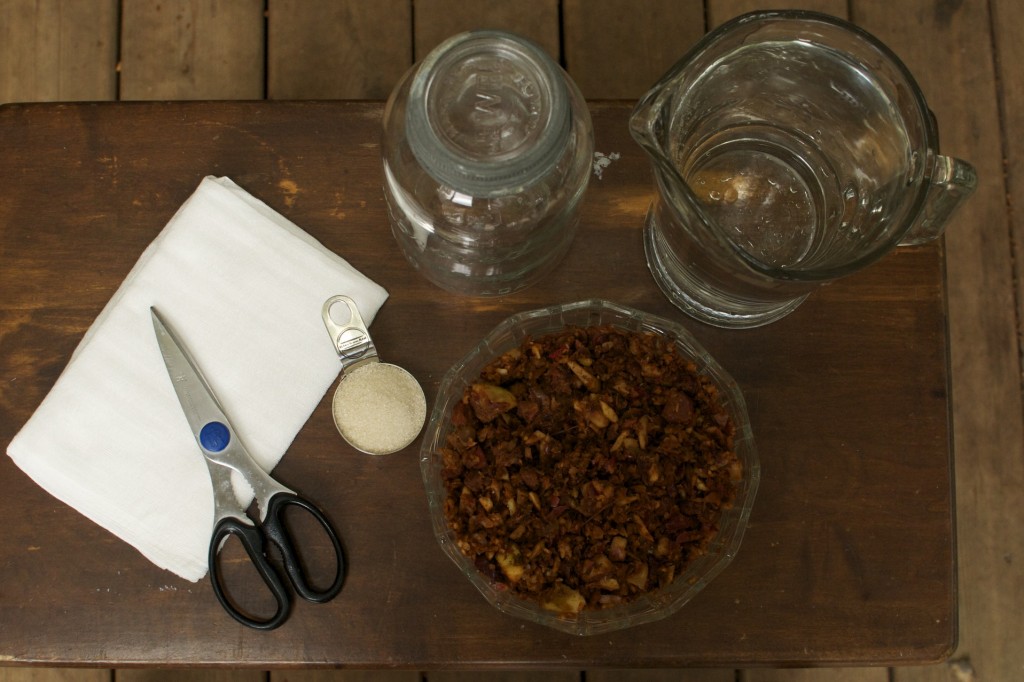 Once your vessel is full of apple, add a little sugar.  The amount does not seem to be important, it's just to kick start the fermentation.   Next fill the container with water to cover all the scraps.  If you are using a crock, you can weigh down the floating apples with a plate as seen here on 17aparts tutorial and here in a Somona Garden's post.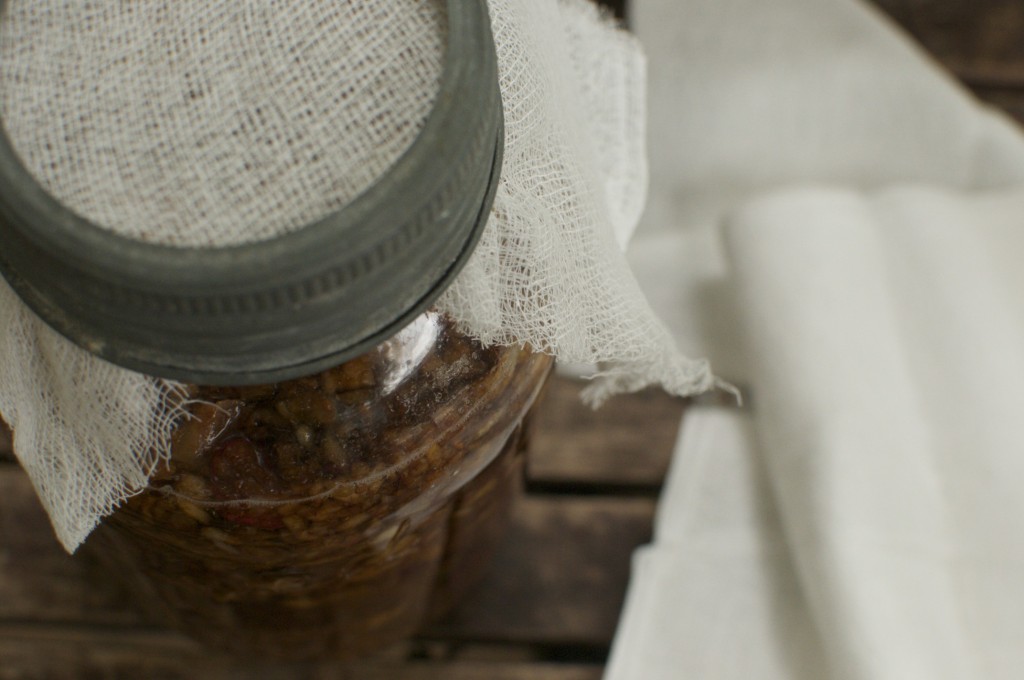 Cover the opening with cheese cloth to keep dirt out but to allow wild yeasts to help out.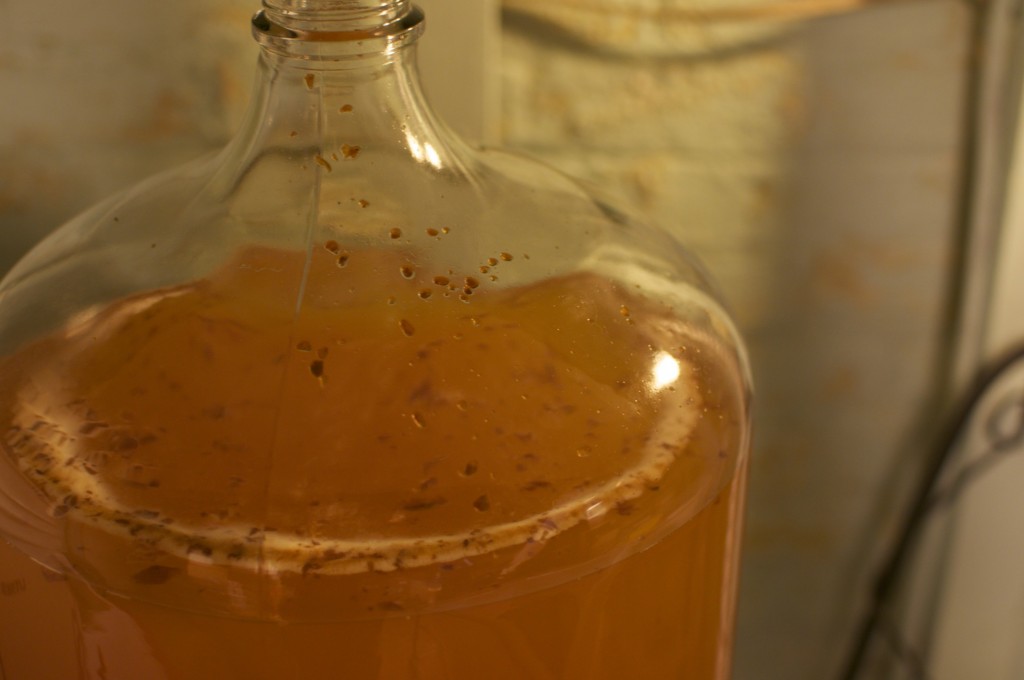 After a week or so, strain out the apple scraps.  We switched to a much smaller and more manageable container size at this point since we started out too big.   This picture shows how it immediately started forming a new yeast mother.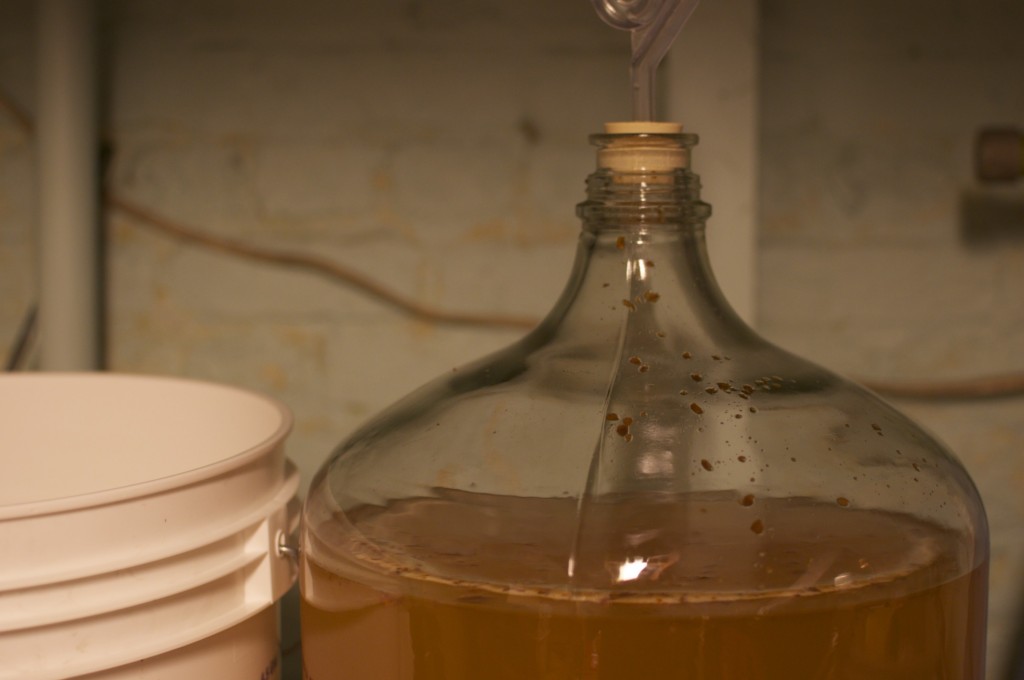 We added an airlock at this point, but you can keep using cheese cloth. I tucked it away in the basement  and then waited another 6 weeks.  Now we have the best vinegar I've ever tasted.  We bottled it up and have been using it for everything, marinades, salad dressing, cleaning the house, washing my hair.  It's great and quite possibly the most useful stuff we've ever made.