Gardening with small children in an exercise in letting go of any tidy gardening habits you may have had in the past.  When letting a toddler help you out, you are likely to get thick masses of seedlings growing together.  Rather than fighting it and trying to grow things in straight lines, I find it easier to let them sow to to their hearts content and then do some damage control at the the thinning phase.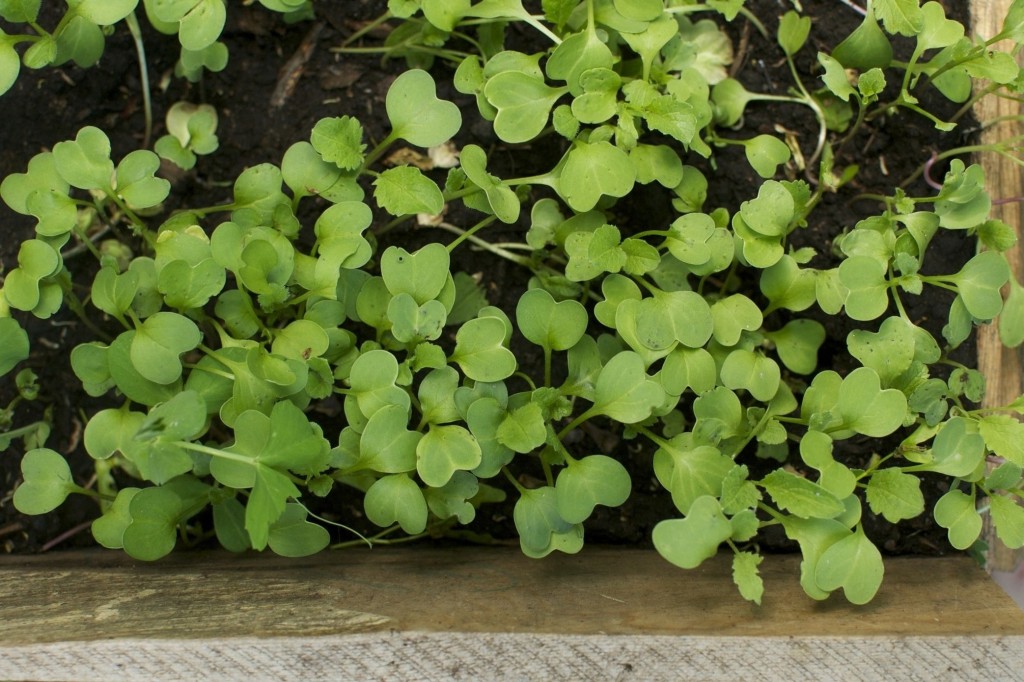 Radishes
,
beets
,
kale
,
chard
,
lettuce
and
greens
are all good candidates for this method.  The greens are edible, the seeds are plentiful, and the seedlings are delicious. It's especially easy if you're growing in a container.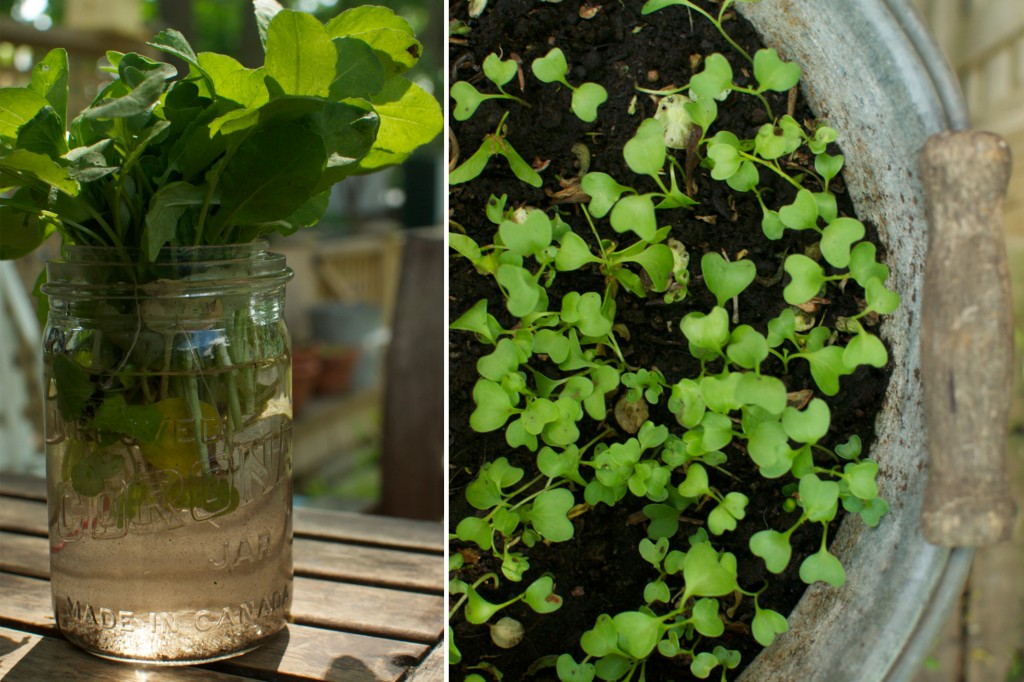 We'll do this a few days in a row once the seedlings reach a few inches in height. Going through your patch of sprouts pull or cut every second one.  I then give them a quick rinse and let them stand in a jar of water.  they'll last quite a few days on a windowsill like this.  Tonight we'll have tiny
red russian kale
on our pizza along with a salad of radish and beet greens.  Delicious! and the toddler will eat it right up while proclaiming "I grow the seeds!".