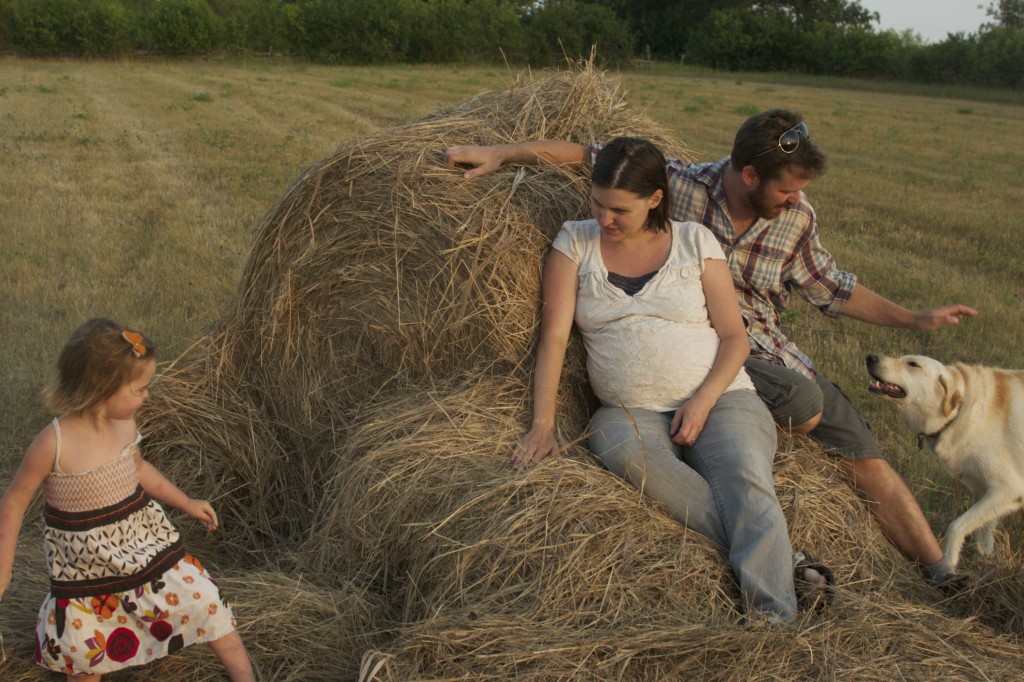 Recently my parents visited us a the farm and we thought we'd take advantage of the second camera and my photographer mother and try to document this pregnancy as it's quickly coming to an end.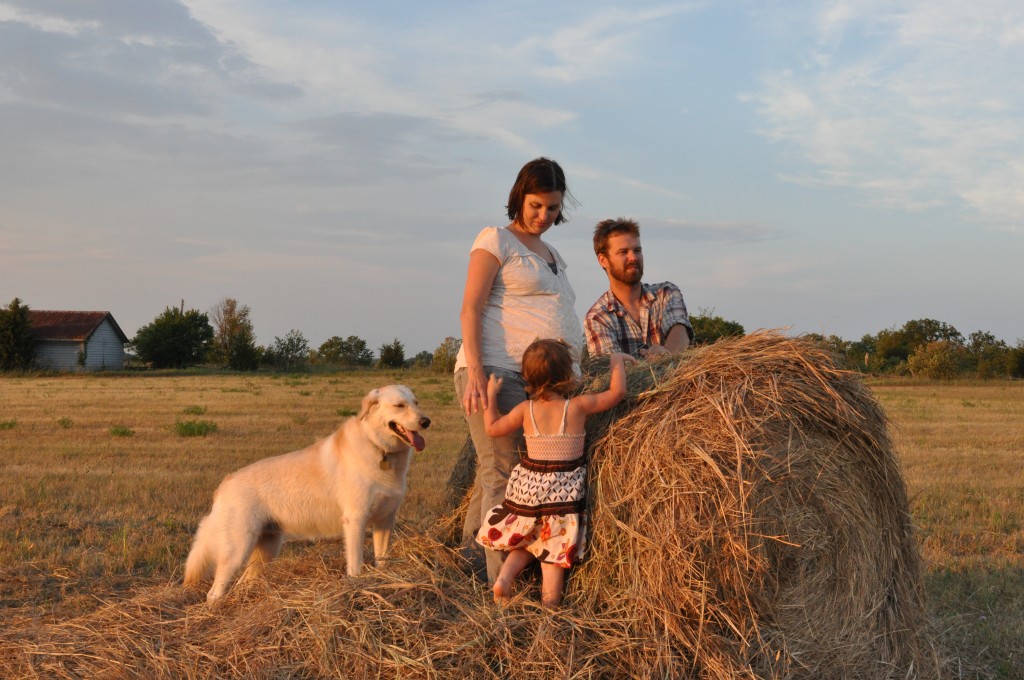 The light was perfect and the abandoned faulty haystack had been calling me for days.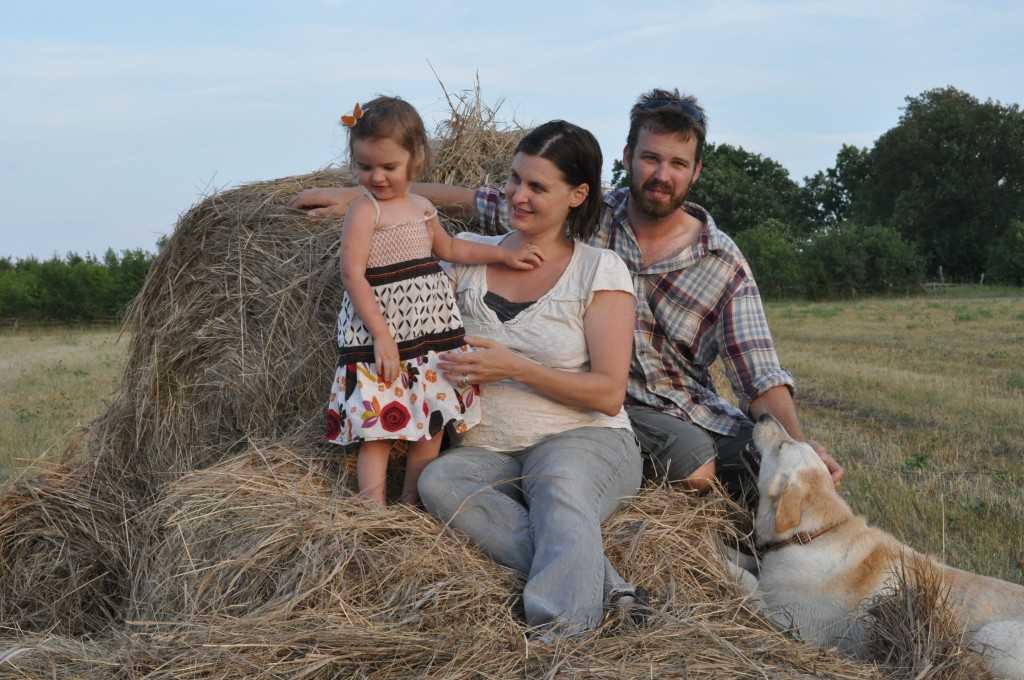 The overtired toddler, uncooperative dog, totally pregnant mother (34 weeks pregnant here), and completely worn out husband and father really made sure that we  accurately caught this moment in time.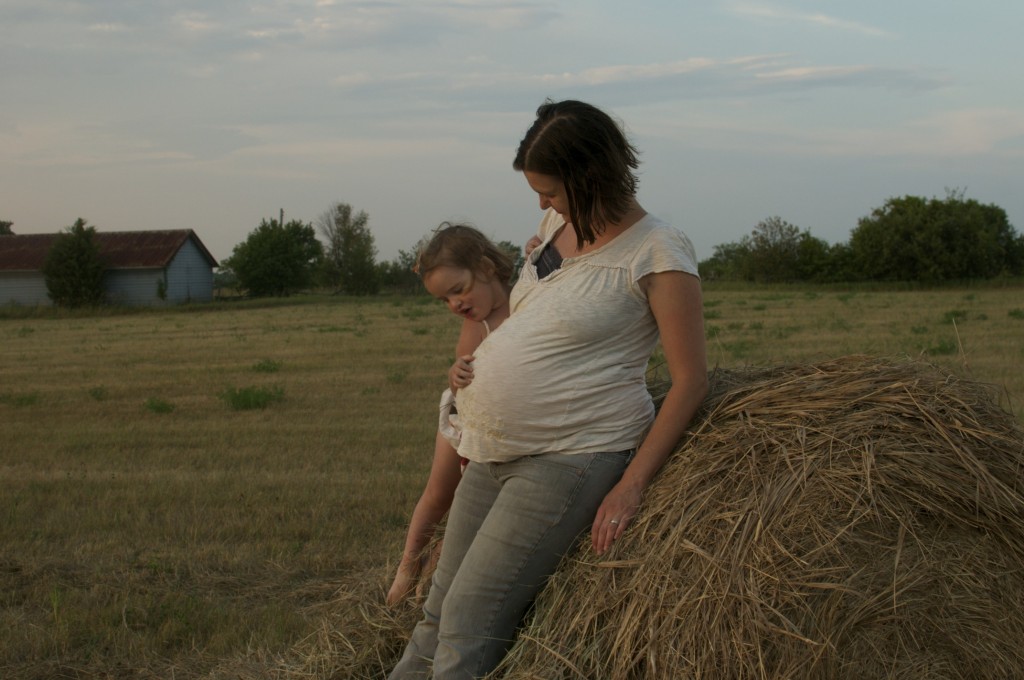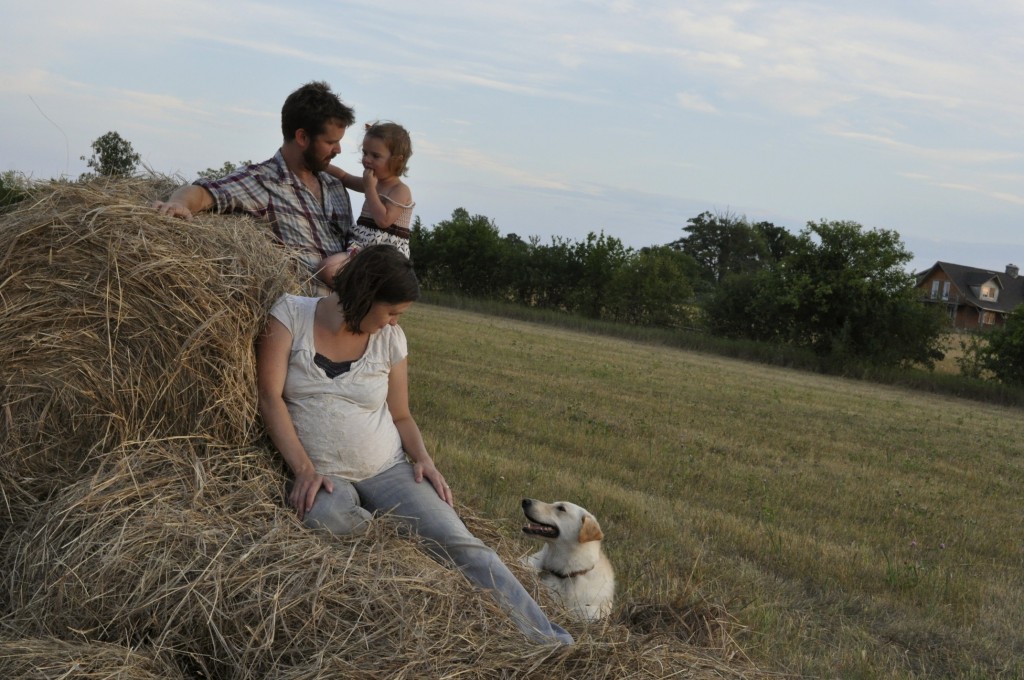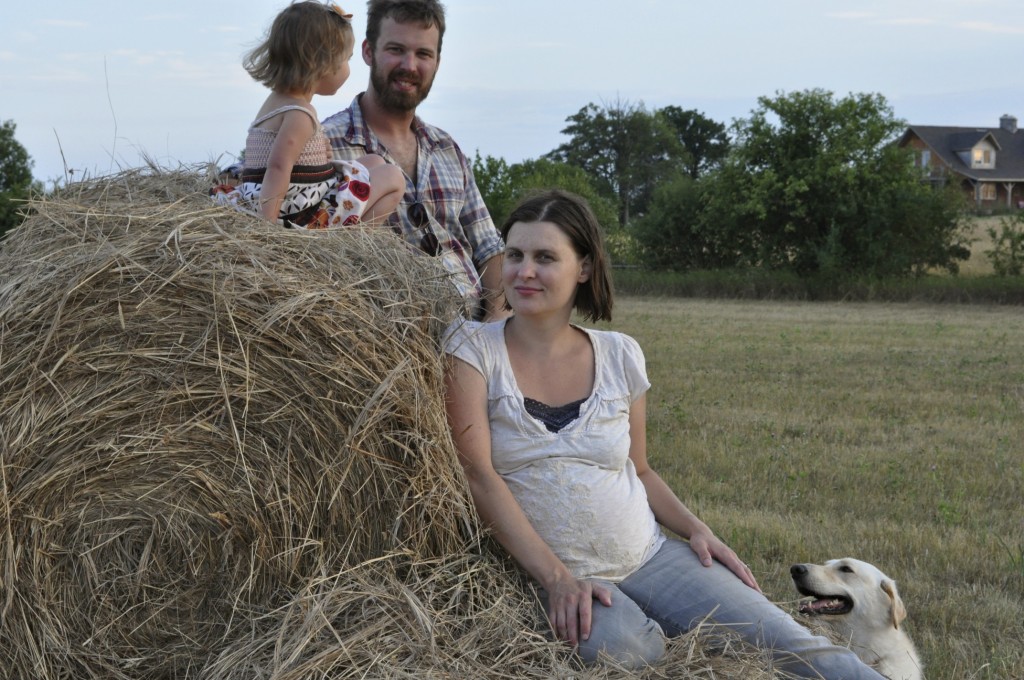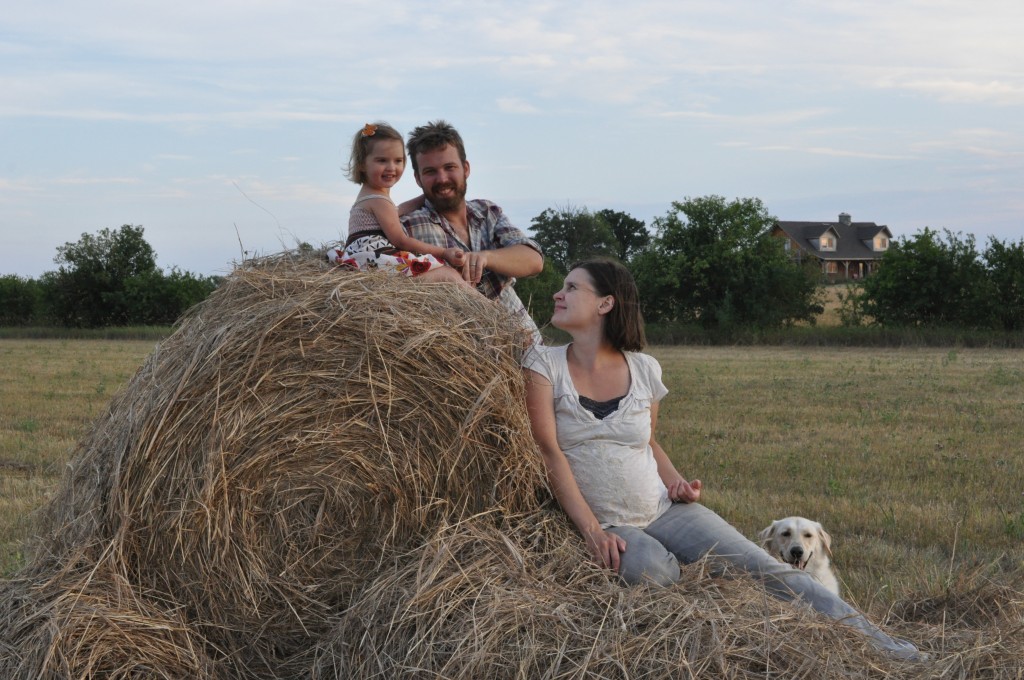 I don't think we got a single "perfect" shot but these pretty much sum things up. Although truthfully, there's usually more dirt.