Thursday, September 20th, 2012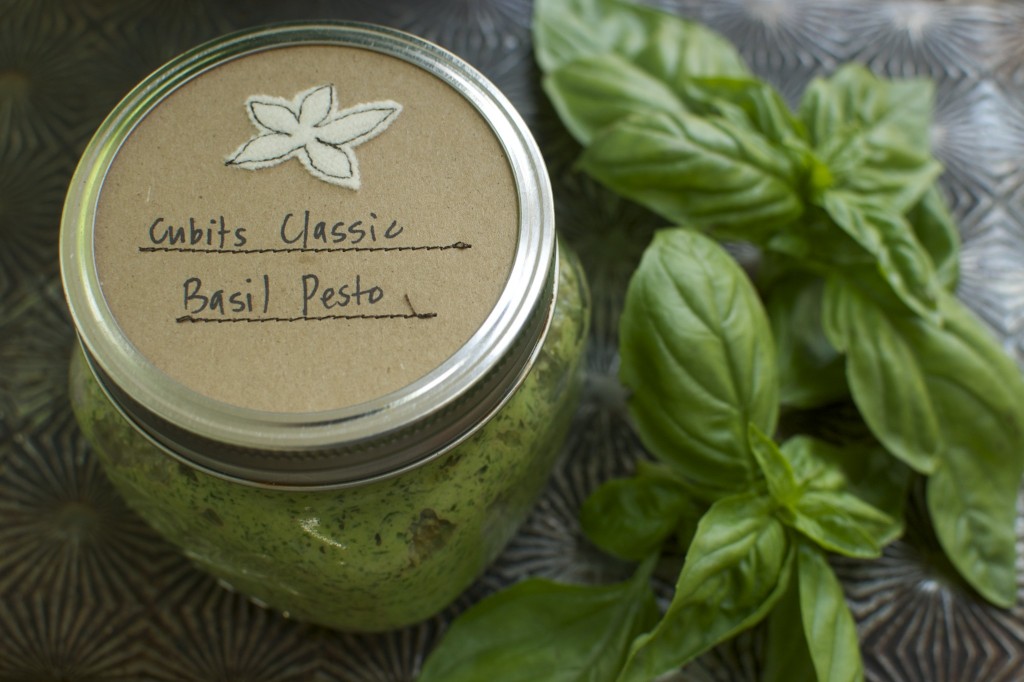 I make quite a bit of pesto in the summertime and it seems I have posted variations on our pesto recipe a few times too (here it is with garlic scapes, and then again with arugula). Somehow I keep skipping our classic basil version though. Which is a real shame as it is really so delicious! So without further delay, here is Cubit's Classic Basil Pesto recipe.
It's really quite simple and you can add or subtract ingredients based on what's in season or your personal food rules (ie please feel free to just skip the cheese, this recipe can handle it).
4 cups of washed basil with stems and flowers removed
1 cup of pine nuts
¼ – ½ cup of olive oil
5 cloves of garlic
3/4 cups of parmesan cheese (if dairy free just skip the cheese)
1/8 teaspoon pepper
½ teaspoon of salt