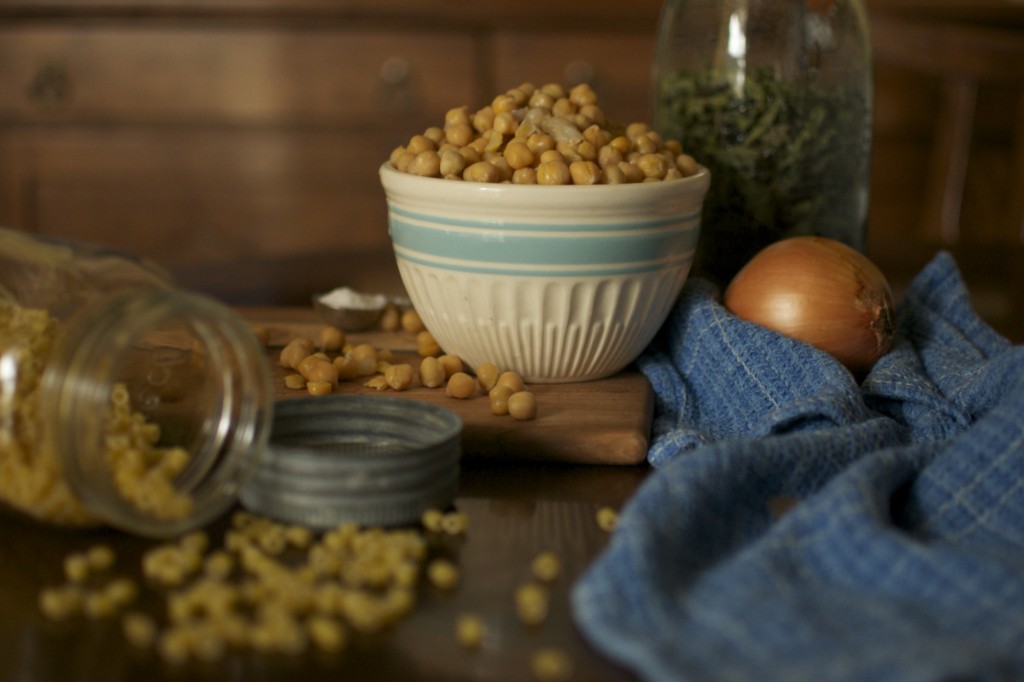 It's winter and so I want to go into hibernation mode just as the seed business starts to ramp up. So here's the answer to that haunting question; What's for dinner? It's "I'll just make that Jamie Oliver recipe, you know, the one with the chickpeas but with more onions and some carrots" soup. We've just shared this tonight with the Lovely Clara who came and helped fill an overwhelming amount of seed packs (check out clarabeelavery.com for some great illustrations and musings).
Pasta e Ceci from Jamie Oliver's Italy but from memory since we make it all the time and with carrots for colour and more onions since its winter.
2 onions
2 carrots
a few sticks of celery
1 clove of garlic
extra virgin olive oil
rosemary
2 cans of chickpeas
2 ¼ cups of stock
2 cups ditalini pasta
sea salt and black pepper
a handful of chopped basil and spinach in each bowl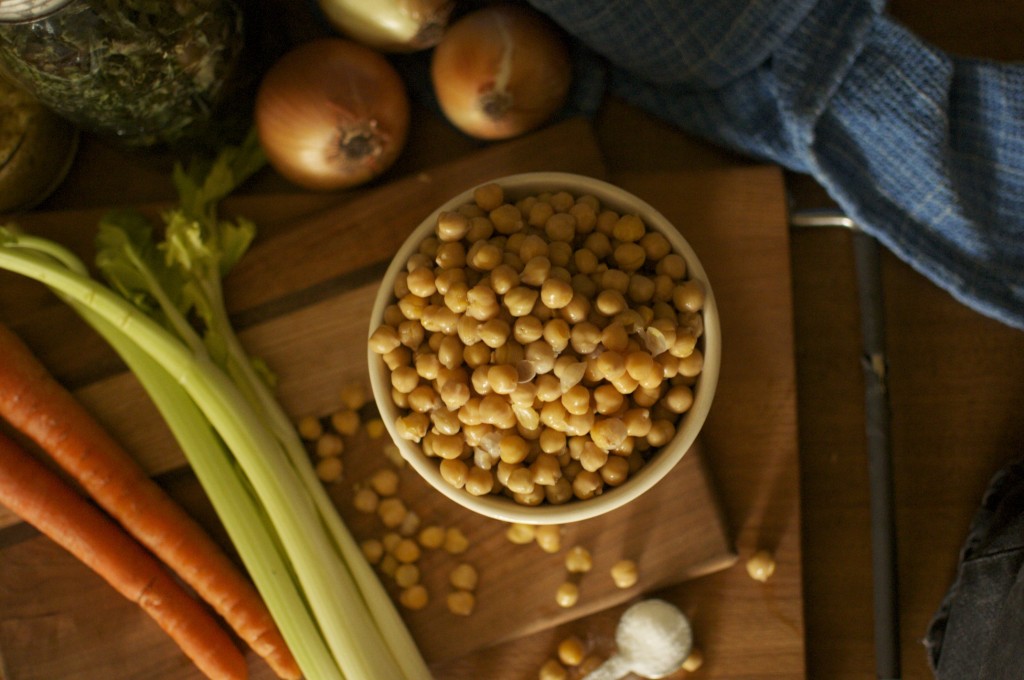 I like that this soup cooks really slow and gently. Life is really distracting and full of good things like a busy business, 3 year old shenanigans, and a bouncing baby boy. So I have a tendency to walk off in the middle of making dinner.
This soup cooks long and slow, filling the house with a great oniony soup smell and won't burn if you have to go nurse the baby for an hour.
Over low heat in a nice thick bottomed pot combine a few glugs of olive oil with finely chopped onions, carrots and celery. Cook slow and gently with the lid on for at least 20 minutes until the onions are clear.
Add 2 cans of well-rinsed chickpeas, stir it all up, and cover with stock or water (according to your level of vegan/vegetarianism). Cook over low heat for another 30 minutes.
Using a slotted spoon, remove about half the soup and whizz it up in a food processor, blender, or use an immersion blender. Once it's properly whizzed, throw it back in the pot.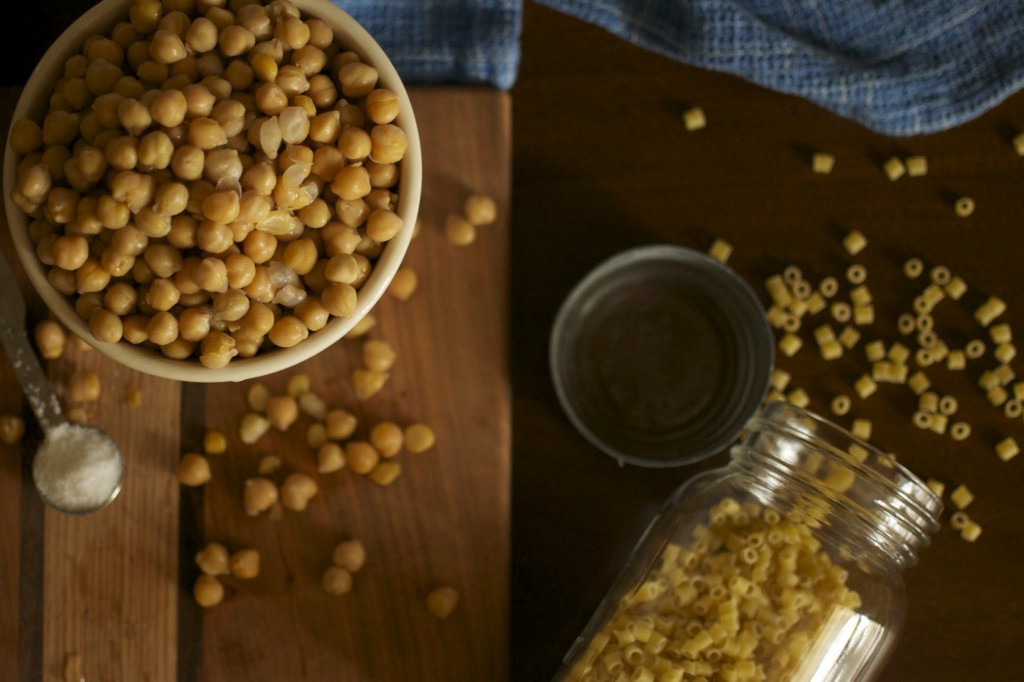 Add your little pasta, we like ditalini, the little "o"s. You throw it in dry, add some salt and pepper, maybe some dried basil from last summer, and keep simmering gently for another 15 minutes or so until the pasta's cooked.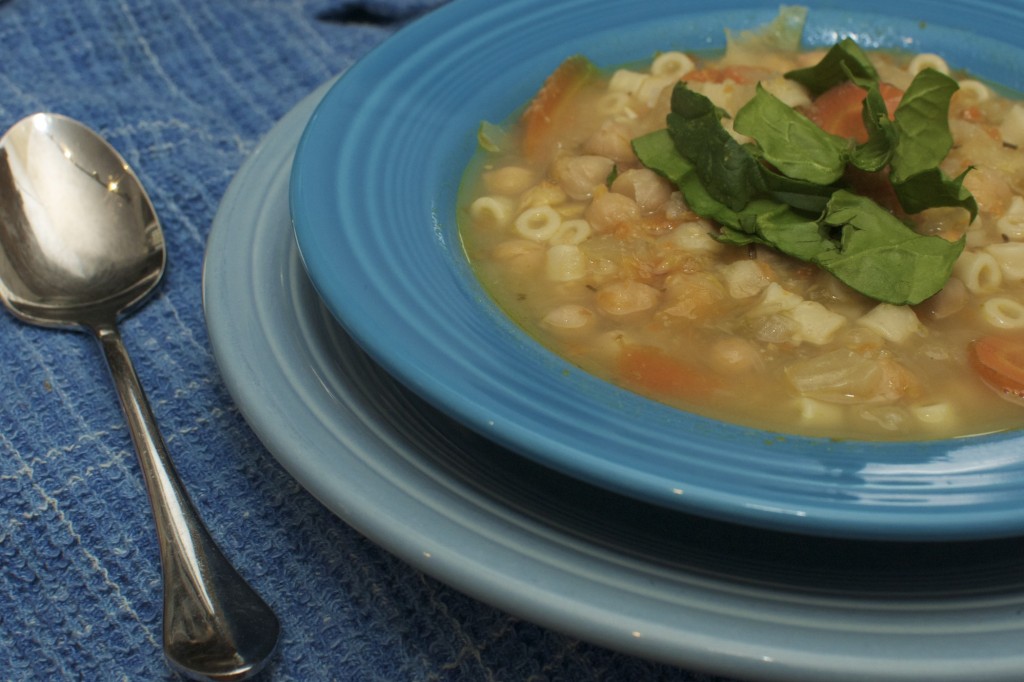 Serve it up with some torn or chopped up basil and spinach. So delicious and really just a bunch of chopping and slow easy cooking.