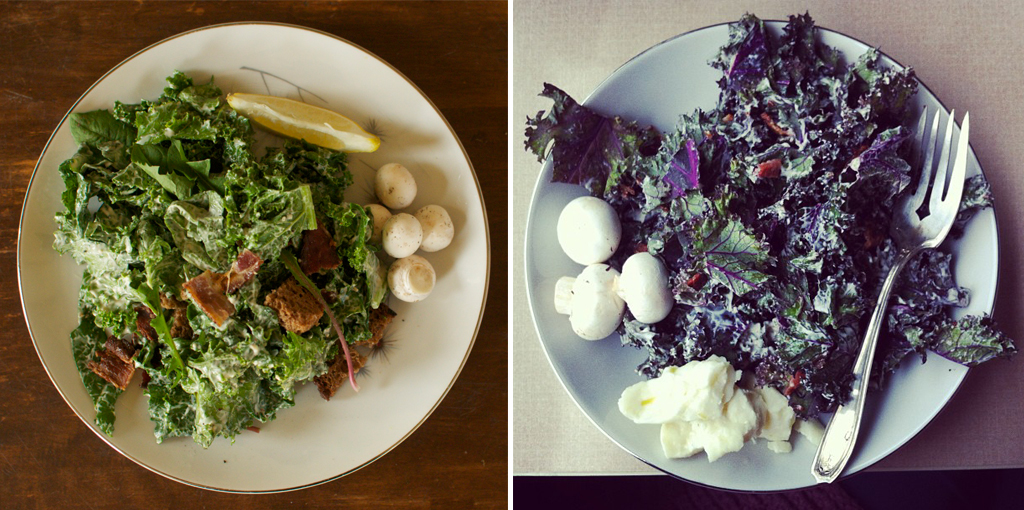 Caesar Salad has always been in heavy rotation on our weekly menus and recently we've had some Caesar salad epiphanies.
Here is a list of simple caesar salad ideas that have made us a little giddy. And garlicky.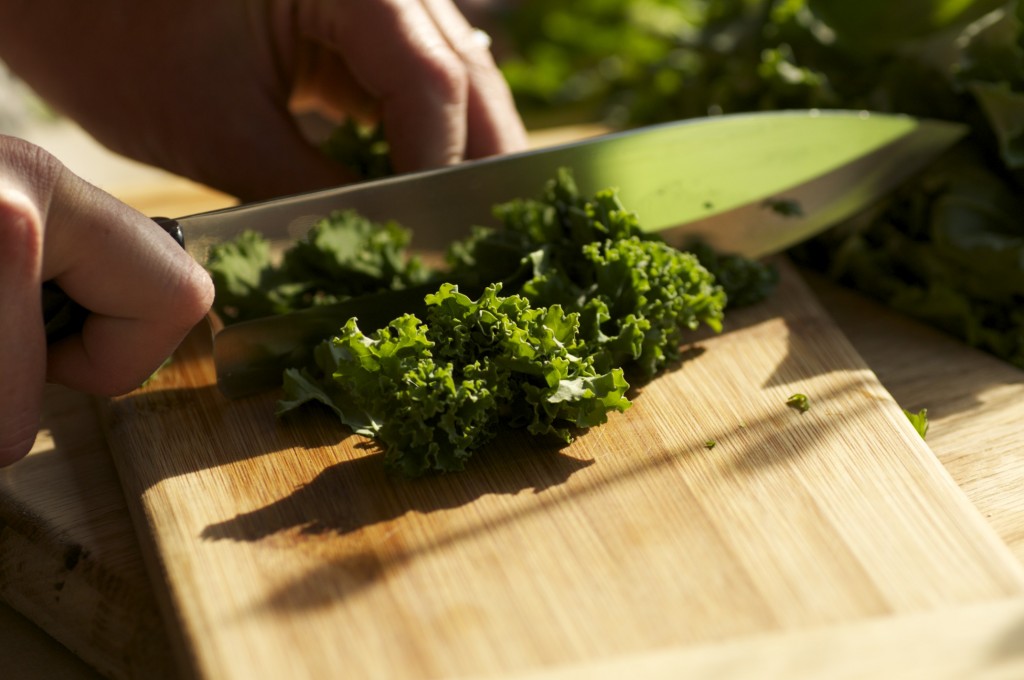 Ceasar Salad is amazing with kale.  Romaine is nice, but kale is nutrient dense and filling and I actually find it easer to grow than lettuce.  Any sort of kale will do, Red Russian, Lacinato, any of the curly varieties. This time of year I always throw in a handful of dandelion greens since they're so plentiful free and everywhere.
Recently I attended a workshop with cutco knives and I learned about chiffonade chopping. Learning something new makes me really happy. This is the perfect way to cut kale for a salad where you will be eating it raw.  The action of rolling the leaves before cutting them softens them up much like massaging the kale does in my raw kale and beets salad. Just tear out most of the stem, roll a few leaves together tightly and chop with a good sharp knife.  My understanding is that chiffonade is usually reserved for herbs and fine chopping and with kale you'll want to chop roughly every inch or two.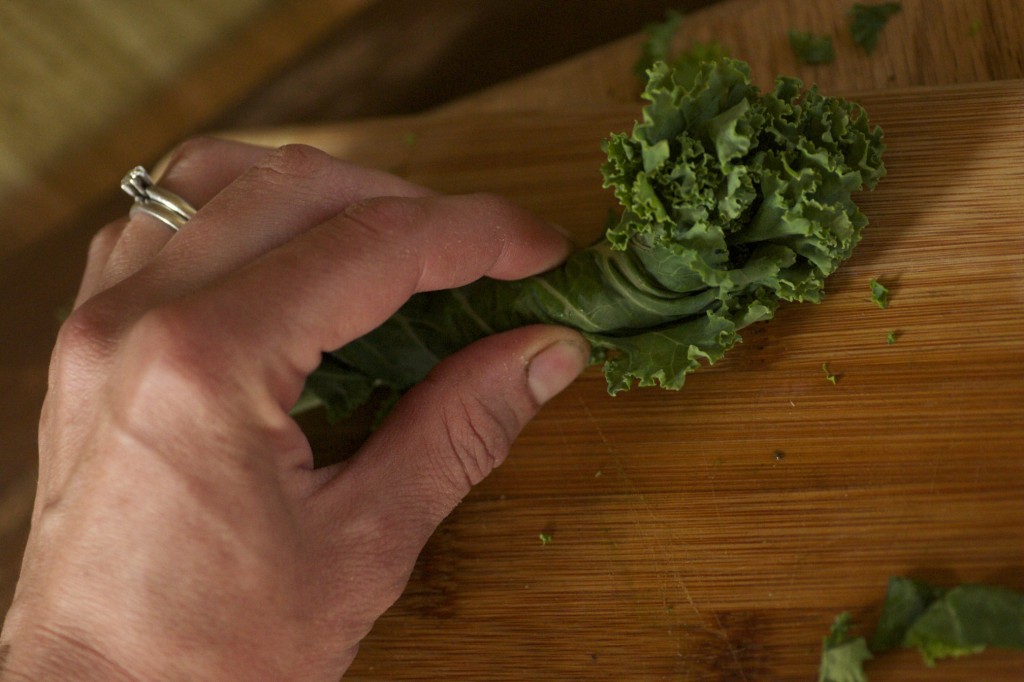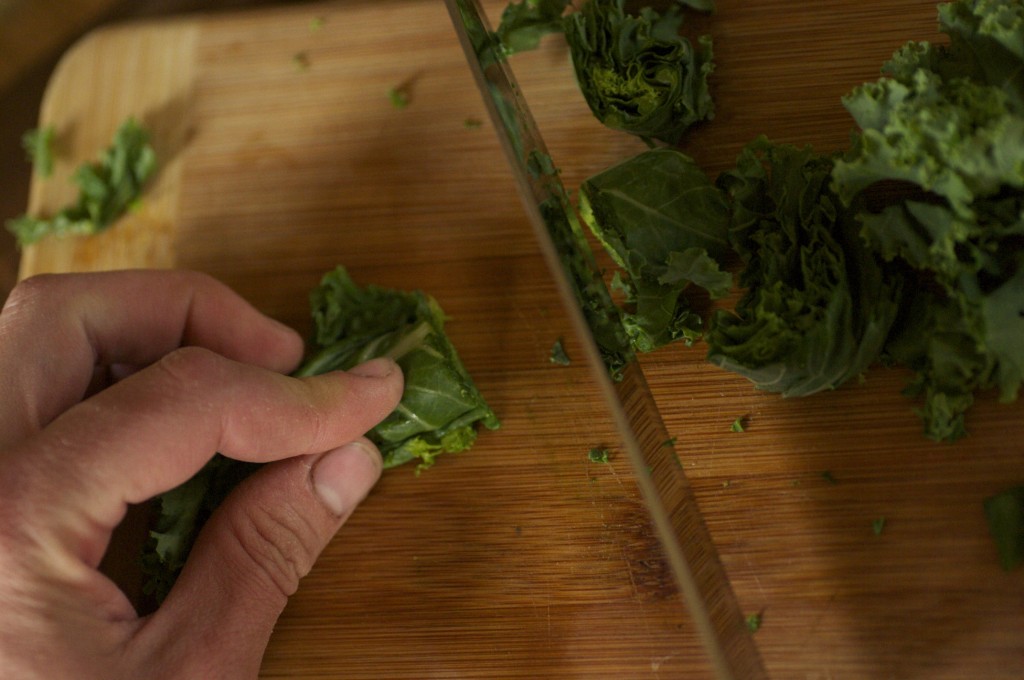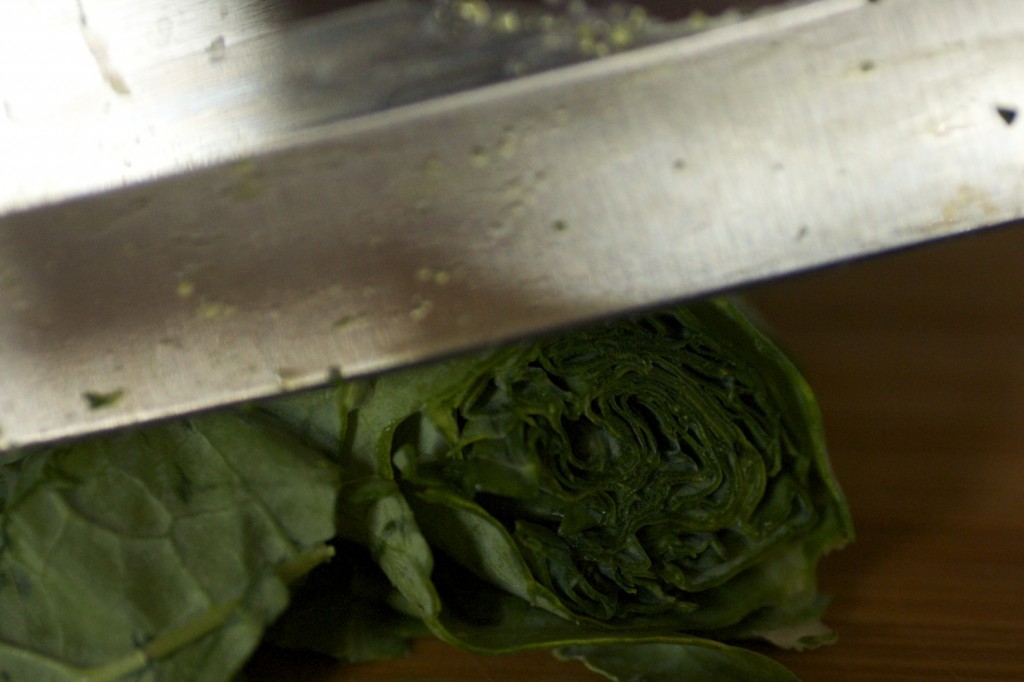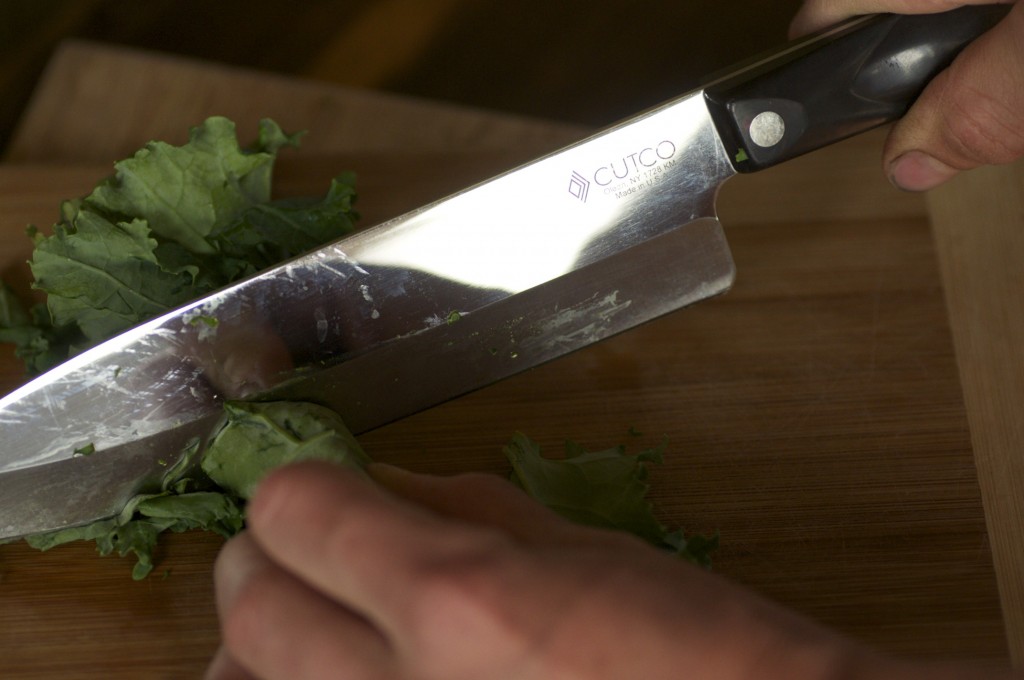 Mushrooms. Mushrooms really go with Ceasar salad. You can either throw them in as an gluten free alternative to croutons or serve them on the side. We've been buying these perfect little button ones straight from the Highline mushroom farm outside of Wellington, Ontario and they are delightful.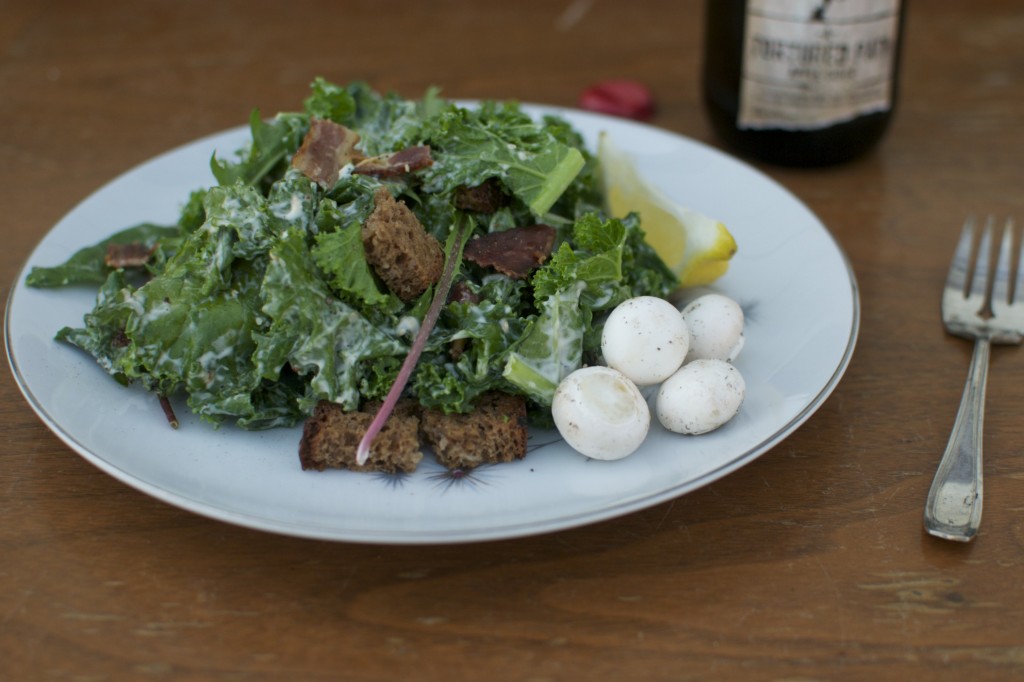 When we do feel like croutons the bakery just down the road from the farm  just happens to have a full selection of gluten free baked goods including perfect pumpernickel bread. We just toast up a few slices from Schroedter's, chop it up and we're good to go.
Some final thoughts:
Bacon is better than bacon bits, period. Fry up extra a breakfast and save it for your salad.
Salad is often our main course and I like to switch up what we serve on the side. It's great with organic chicken, a good glass of local cider from the County Cider Company, a slice of lemon, sheep curds from Monforte.
Like most things, it's best enjoyed while siting in a field admiring a day's work.