I won't lie, I'm nervous about my daughter starting kindergarten in two weeks. Her school looks great, her teacher seems wonderful, we've met all the kids and I think they're going to get along just find.  It's this pesky celiacs and how badly it was handled at nursery school last year. Snack time has me up at night and make me wish summer could last forever.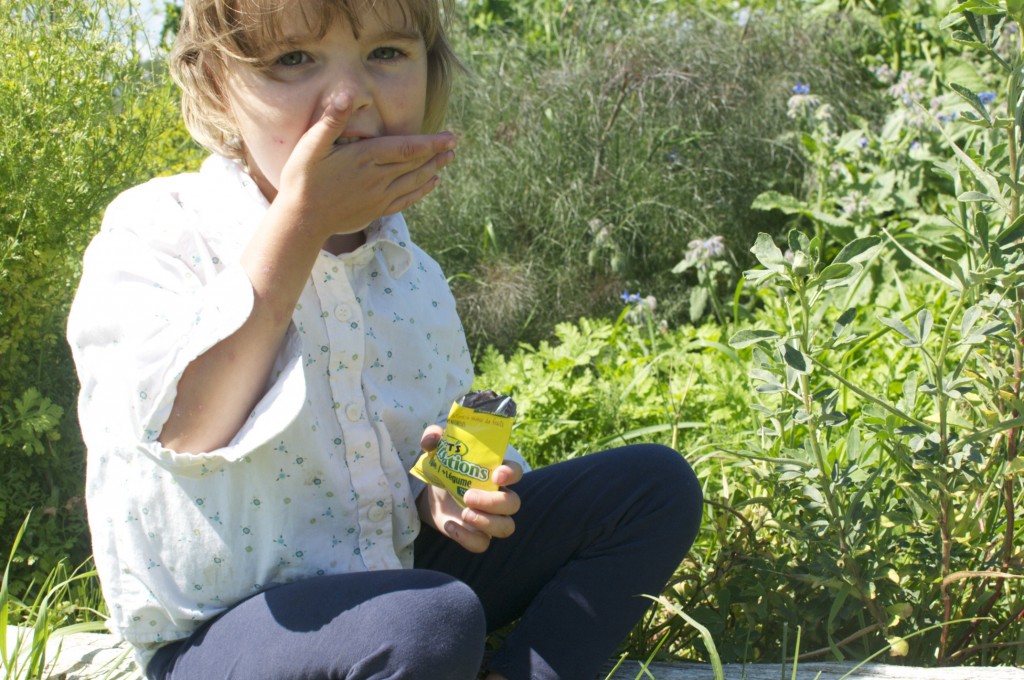 I've found some great resources from the Canadian Celiac Association that I'm planning on sharing with the school and other parents.  I'm hoping that with a little planning ahead and starting a nice conversation we can make sure that Becca her allergic classmates (there are 3 others, that's 20% of her class!) won't be left out or have a bad reaction. Who doesn't like to talk about food?
In Kindergarten, snacks are brought in each day by a parent and shared by the class. I'm hopping we can all just agree to make snack time safe for the whole class. On birthdays there are treats and these treats fill me with dread. The best advice I've gotten so far is to make sure there is a box of special snacks for unexpected occasions. It's all well and good to ask for 24 hours notice before cupcakes are brought into the class room but I'm realistic, we're all busy, cupcakes happen. That's why I'm going to give a box of Mott's Fruitsations & Veggie fruit snacks to the office to hold on to for when we need a great tasting snack that I can feel good about giving to her and that is safe for her and all her class mates. It's also helpful that they are shaped like little carrots and fruits which we both find adorable.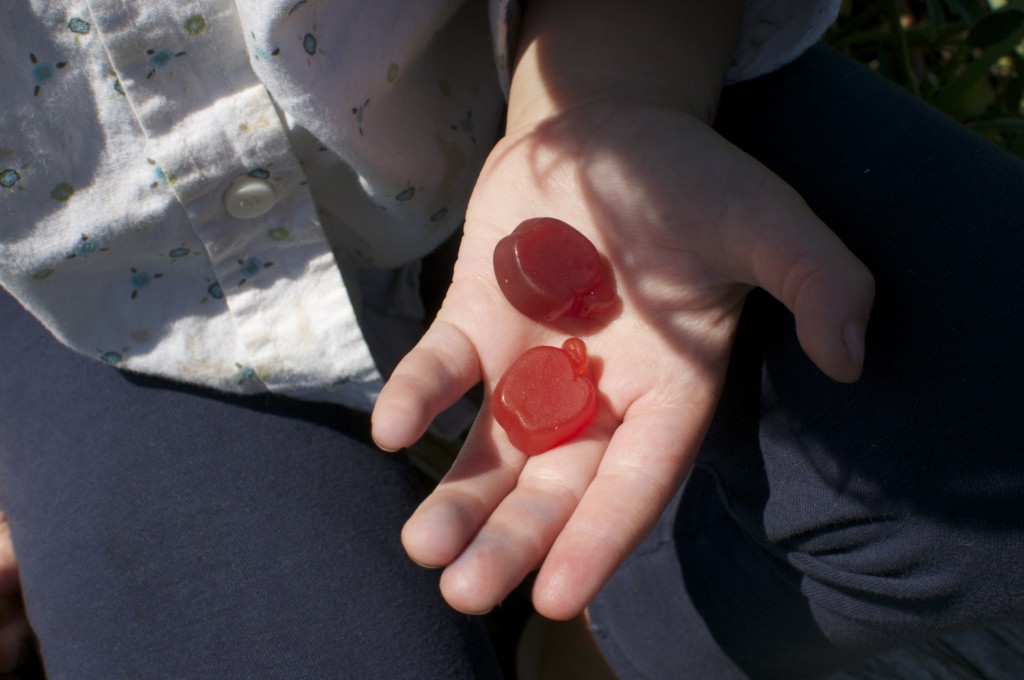 We recently hosted Becca's 4th birthday party and it was really important to us that all our guests could eat everything we served. We have friends who are allergic to peanuts, tree, nuts, eggs, and gluten as well as a few vegan families in our group, on top of that we're all quite health minded. We laid out the snacks and treats and it was so refreshing to tell everyone to go ahead and eat!  Parents bent down to tell their kids "don't worry about asking me, you can eat everything today". The fruit snacks were gobbled right up.  We had a great time and it reminded me how fun sharing a meal can be if we all feel safe.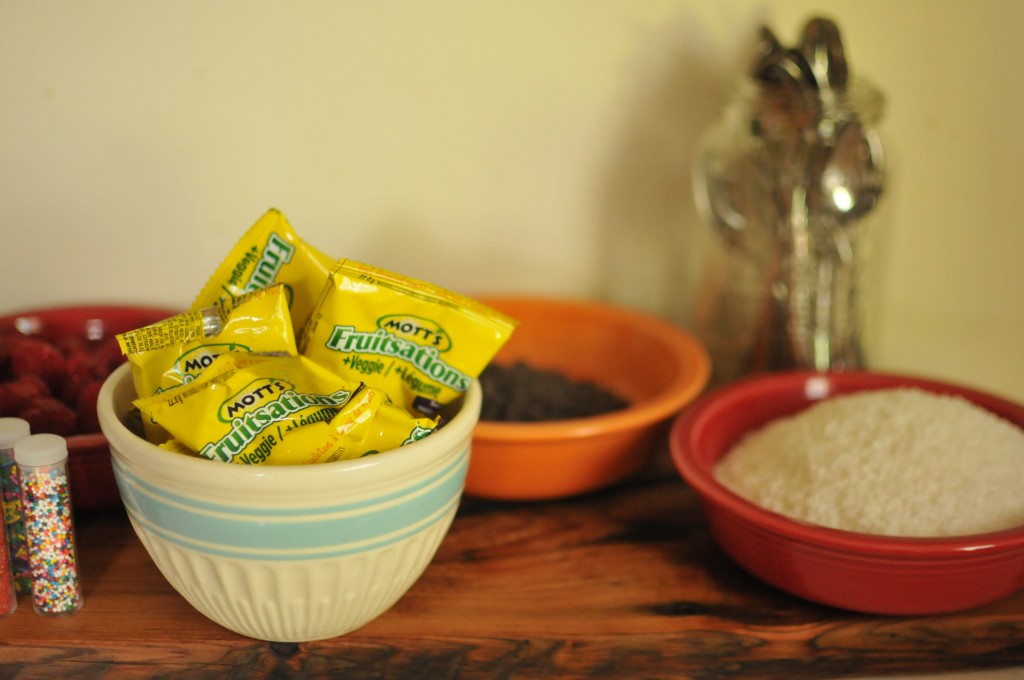 Some tips for the adults in the class room for safe snacking at school at the kindergarten level:
Provide a clean table to eat from. The snack table needs to be wiped with a clean cloth that is not covered with bread crumbs for example. Be especially mindful if the table has been used for flour based crafts using clays or glues before snack time.
Hand washing is important for everyone but especially for kids with allergies or auto immune disorders. Gluten and other allergens are sticky and stick to kids hands and kids eat with their hands.  Have everyone wash hands after crafts and before and after snacks.
Eat in a designated space. Many a day has been ruined by a misplaced fishy cracker.
If an allergen is being served, please offer it from a separate dish. Strawberries that have touched cereal are not safe for kids with celiacs.
24-72 hours notice before serving a special treat that contains allergens helps parents provide an equivalent special treat. Being left out due to food restriction is crushing. Emergency snacks will be left in the office.
Sharing food is really dangerous. We want our children to share freely but snacks and lunch are not the place to practice our sharing skills.
Clearly labelled snacks help pre-readers identify the symbols and words associated with their food restrictions.  Show children where the package says "gluten free" or "peanut free" and help empower them to keep themselves safe.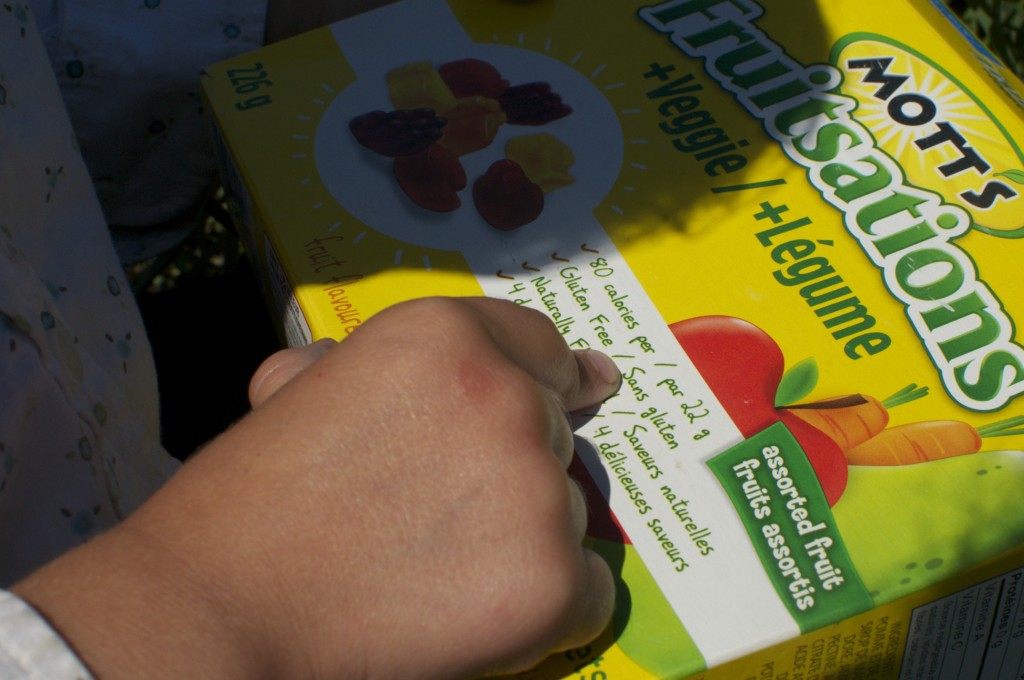 Here are some great linked resources on celiacs and food allergies/intolerance in the class room that have calmed my nerves:
Celiac disease and school-aged children From the BC Teacher's Federation by Shirley Bond
A Teacher's Guide pdf from the Canadian Celiac Association
Great pdf lists explaining what foods are allowed and not allowed on a gluten fee dieat and a good explanation of cross contamination
Canadian Celiac Association Facebook Group
Visit the Life Made Delicious facebook page for back to school snack ideas and a chance to win $500 towards back to school shopping.
What are your favourite snacks to send to school? How have you helped your food sensitive kids navigate snack and lunch time? Any tips to help us navigate kindergarten snack time?
Disclosure – I am participating in the Mott's Fruitsations & Veggie fruit snacks Blogger Campaign by Mom Central Canada. I received compensation as a thank you for participating and for sharing my honest opinion. The opinions on this blog are my own.