We've hit a major milesone this week; Our house is now crib free. Not that either of our babies ever slept in it much.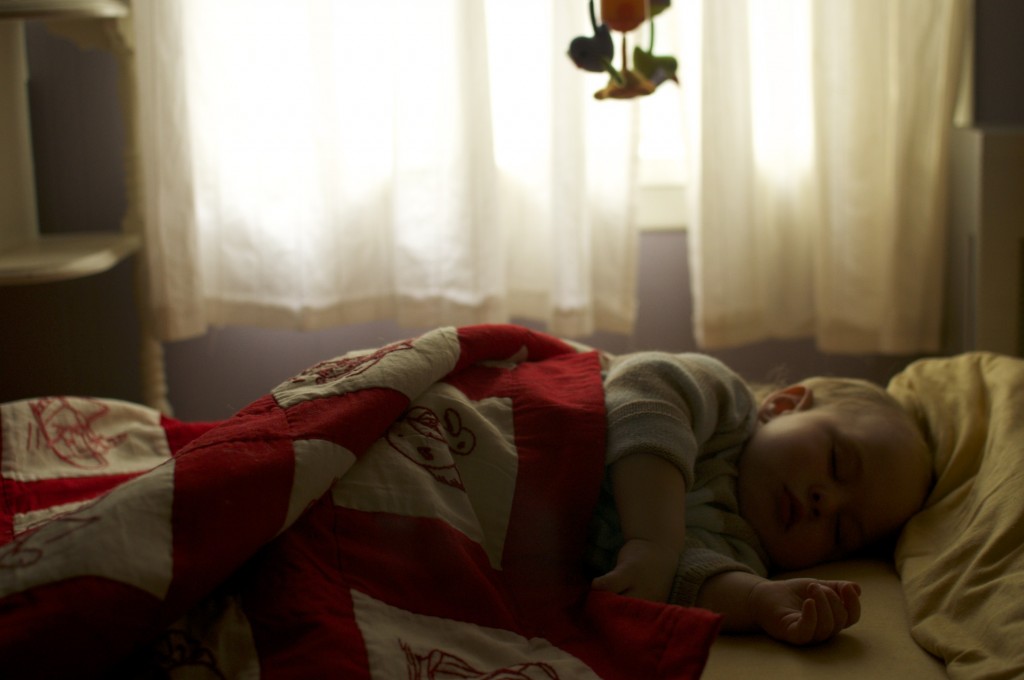 When Rebecca was a year old, we finally stated getting some sleep once we moved her to a floor bed. Fuelled by internet research, we set up her montessori style bed, first in our room and then in her own.  As Robin reached his first birthday he celebrated by swinging his foot brace around wildly into the bars of the crib and climbing in and out on a regular basis.  Rebecca kept climbing in. So It was time for a floor bed of his own, a nice safe floor bed.

Living in a small house, they're sharing a room. We were a little worried but it's a total hit with all of us.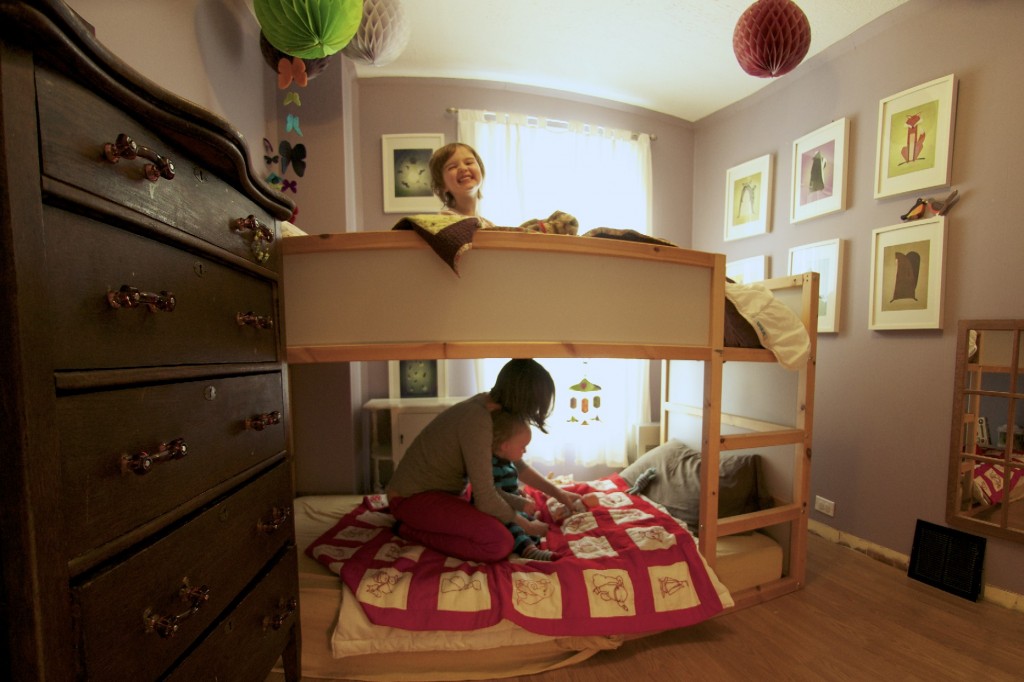 Rebecca is just thrilled with her new bed; A hand me down with a fresh coat of paint. Her pile of hand made quilts and stuffed animals keep her company and so does her little brother. Sometimes theres a cat or two.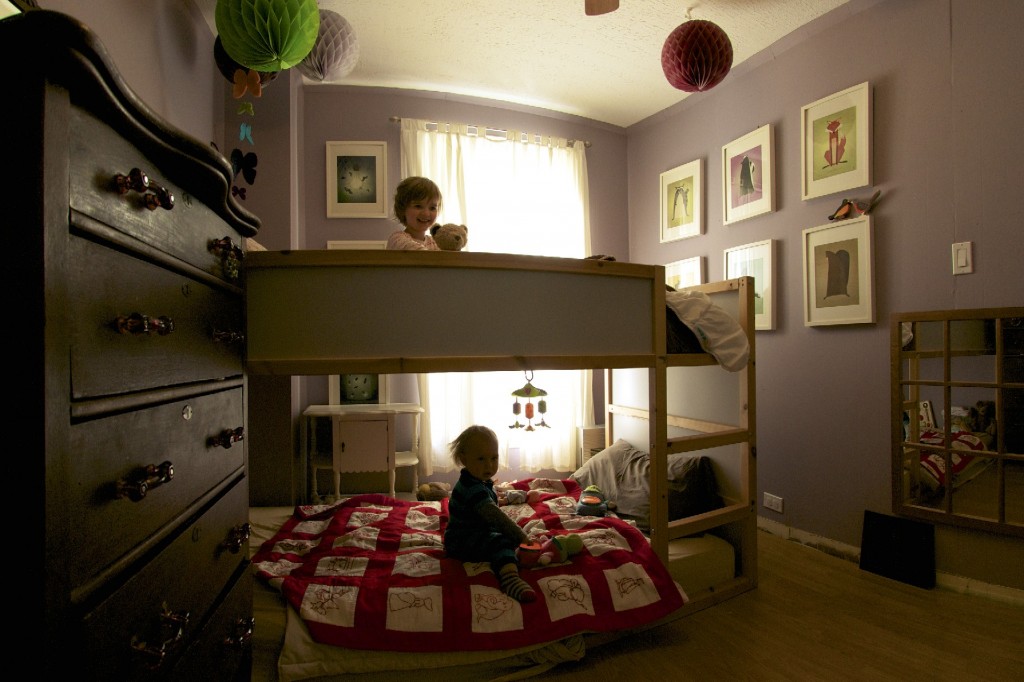 Robin has his own little quilt nest and nothing to bang his fancy boots and bars on.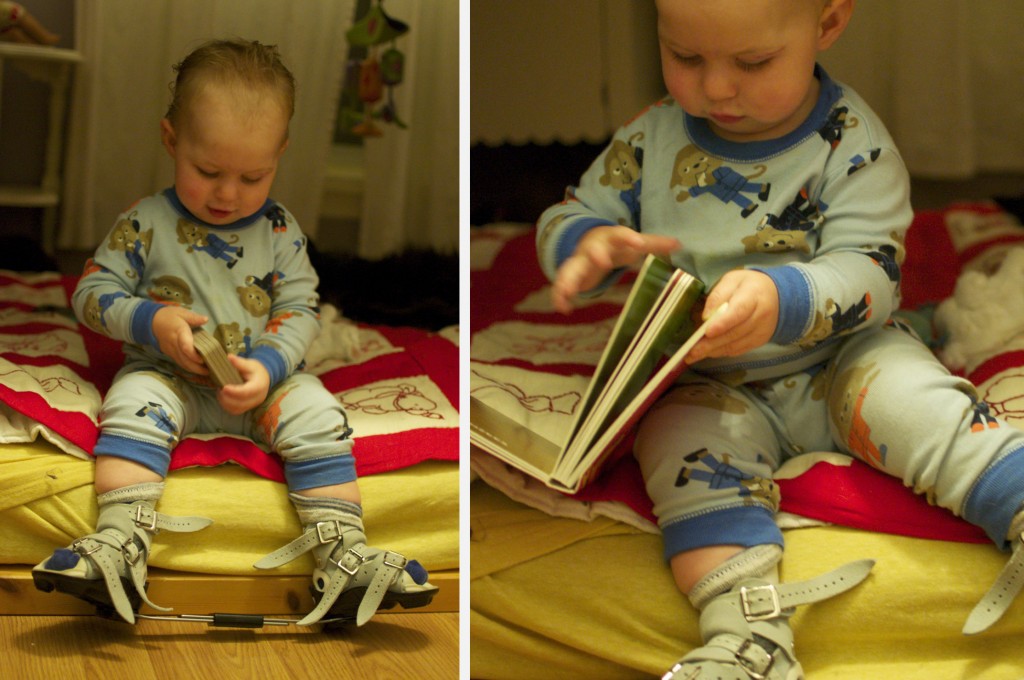 Funny, even with a brand new bed and roommate so much stays the same. Dinner, a sudsy bath, then pyjamas with a stack of books. Then a little milk for the little one, lotion for the big one, and straight to sleep listening to the same mozart cd we've played every night for 4 years.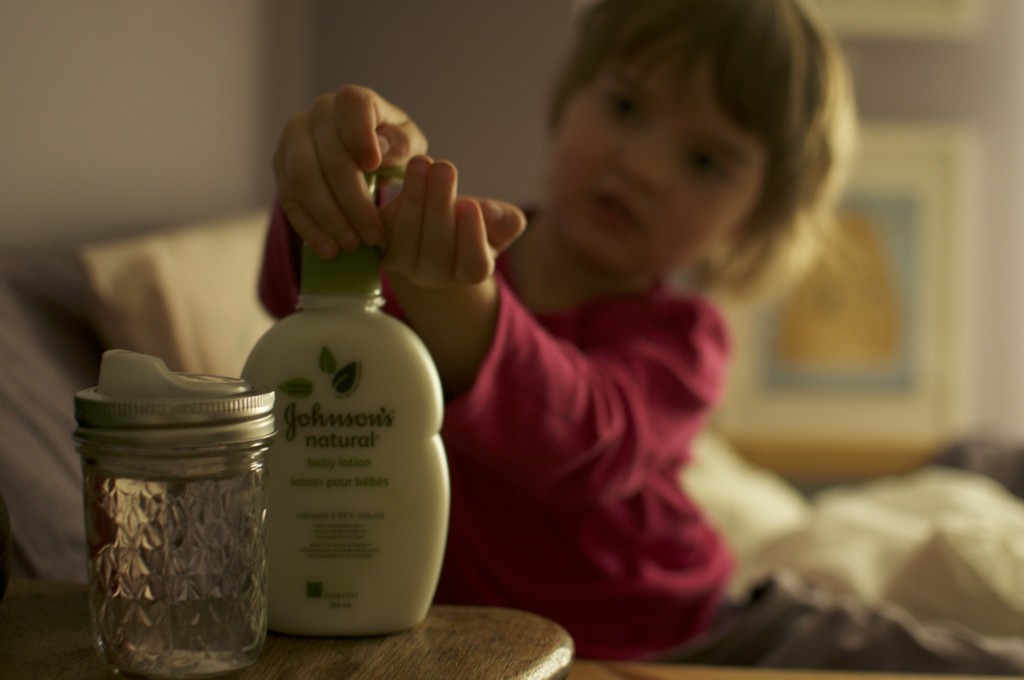 Good night everyone and good night mush!
Disclosure – I am participating in the JOHNSON'S® NATURAL® Blogger Campaign by Mom Central Canada on behalf of JOHNSON'S® NATURAL®.  Improved JOHNSON'S® NATURAL® products are paraben-free, dye-free and phthalate-free. I receive compensation as a thank you for participating and for sharing my opinions.  The opinions on this blog are my own.