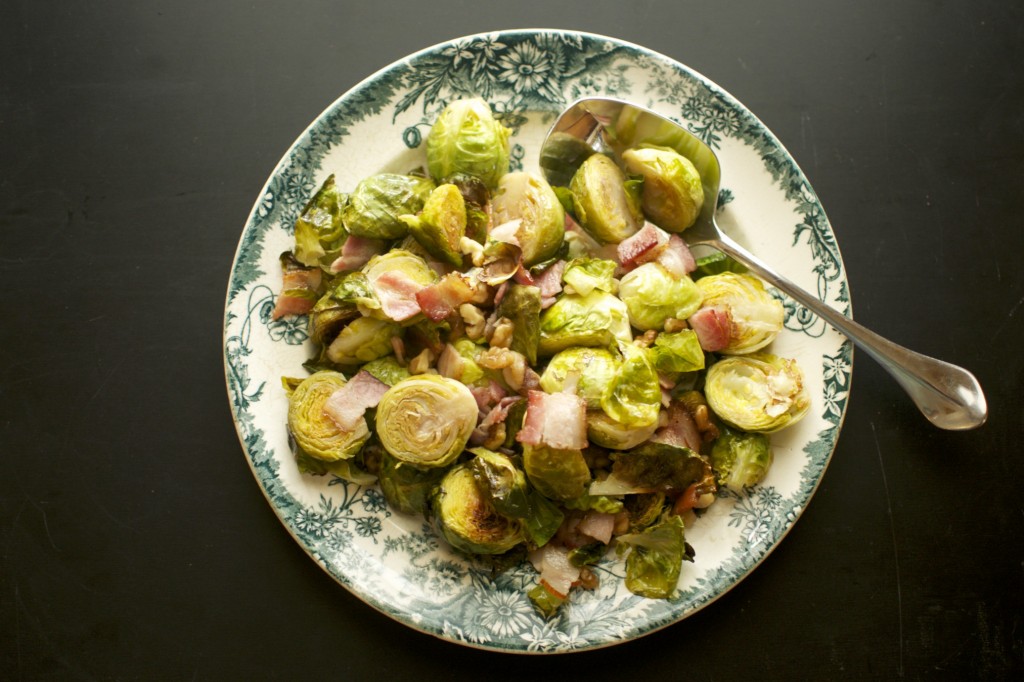 It's the simple things in life that make me happy.  Like cutting up bacon with kitchen shears or how the light is perfect in my tiny kitchen at about 4:00 these days.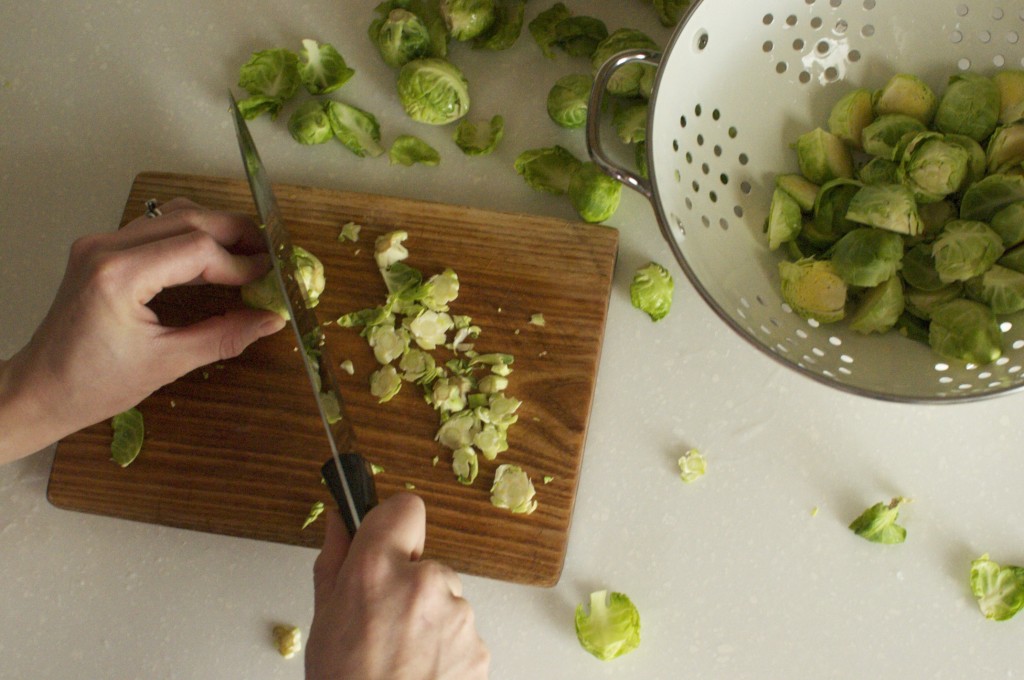 We eats a lot of Brussels sprouts in the winter and adding bacon and walnuts to the mix is deeply satisfying.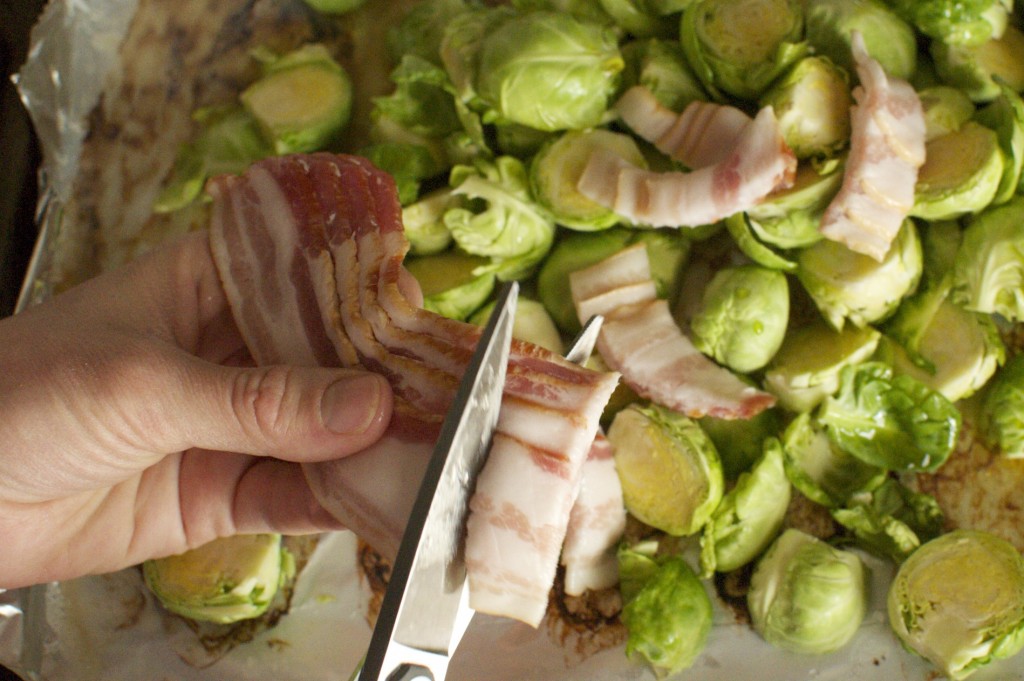 Start by turning on your oven to 350. Then wash your sprouts.  Chop of their ends and cut them all in half.  In a mixing bowl, add a few table spoons of olive oil and a tablespoon of lemon juice.  Next cut 5 pieces of bacon in and add 1/2 cup of  walnut pieces. Mix it all around and then pour it out on to a foil lined cookie sheet. Cook them for 30 minutes stirring once. It's delicious and wintery and bacon just makes Brussels sprouts better.