Rebecca like to collect all sorts of things.  She's 4, and 4 year olds pick up leaves for their leaf collections, sticks for their stick collections, and rocks everywhere they go. Today she asked to go to the beach. It's February and the beach she's imagining is under a few feet of snow, but she really needs to find some shells for her shell collection.
She comes to it honestly. Her father and I have a camera collection, the amount of dishes I own is staggering, there are way more retro telephones in my basement than I care to admit. Growing up my brothers and I all had seriously curated collections encouraged by the master collector, my mother.
Now my mother collects a few things. More dishes, more art, but most importantly there are kinder surprise toys.  Year's and year's worth of easters and christmases and long car trips have resulted in a comprehensive collection of kinder surprises. They've been carefully stored, occasionally displayed and totally enjoyed.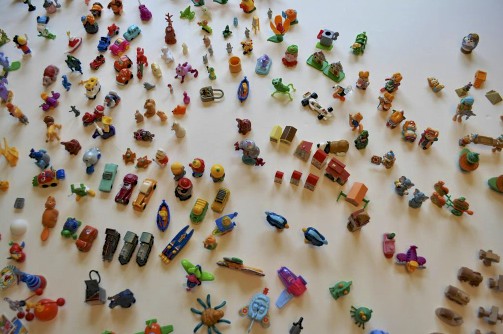 There are a lot of them. This is really not all of them what so ever.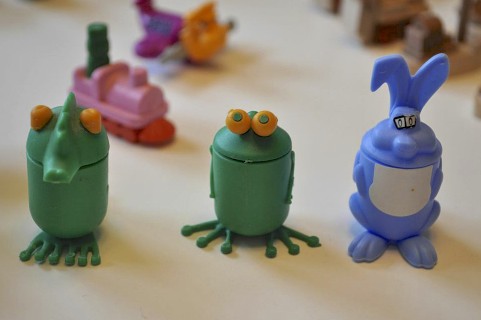 This Frog was mine.  He had little crayons inside and I kept it on my desk for years. These ones must be older than my youngest brother since there are only 3 of them and not 4.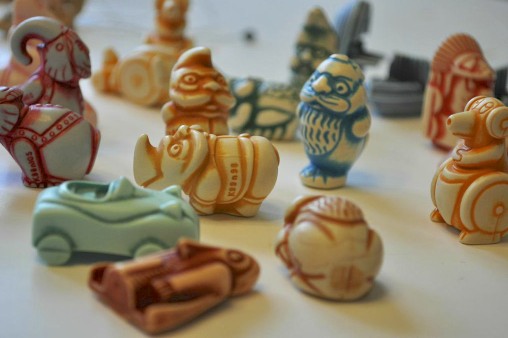 These are my mother's favourites.  These make a different figure each way you position them.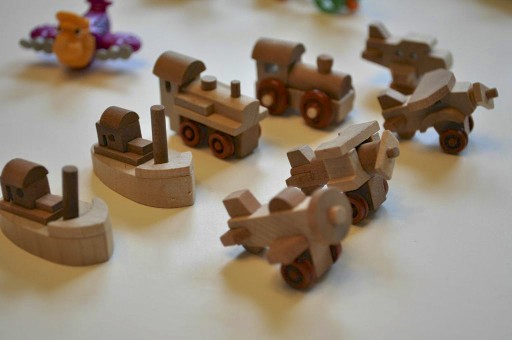 The little wooden ones are awesome.  Remember the little wooden animals that were like accordions? My mother used to have a row of them hanging in her kitchen.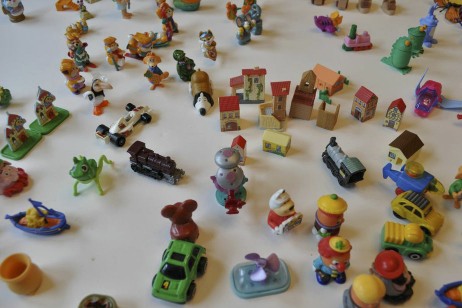 Now Rebecca is working on her own kinder surprise collection and starting one for her little brother while she's at is. The little fuzzy animals from the latest collection are the bee's knees. You can see the whole set here on the Kinder Facebook page: http://facebook.com/kindercanada.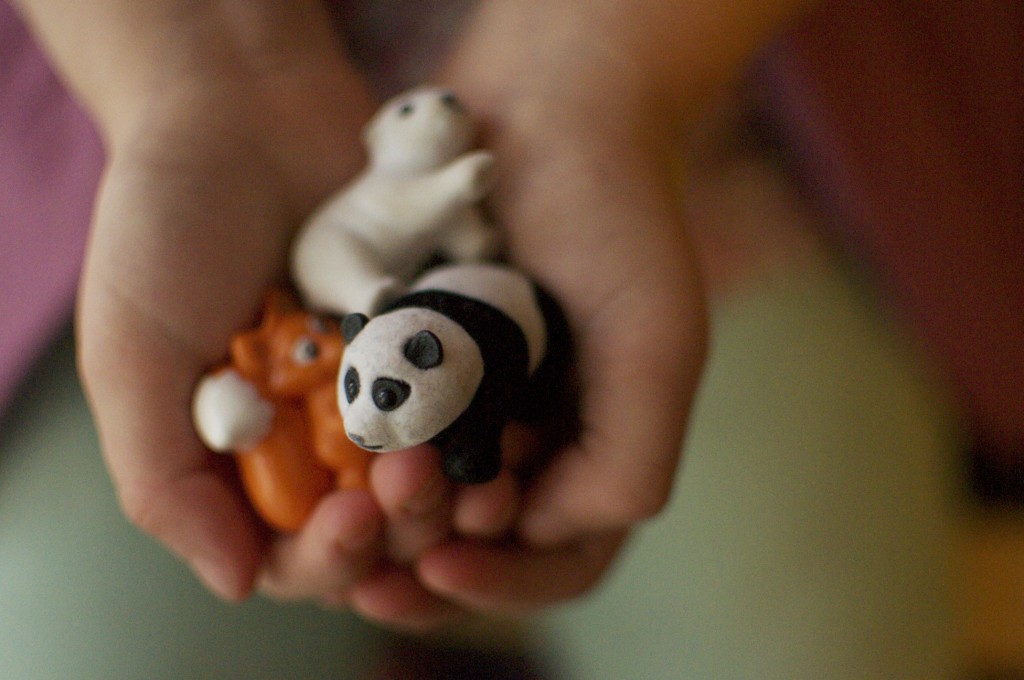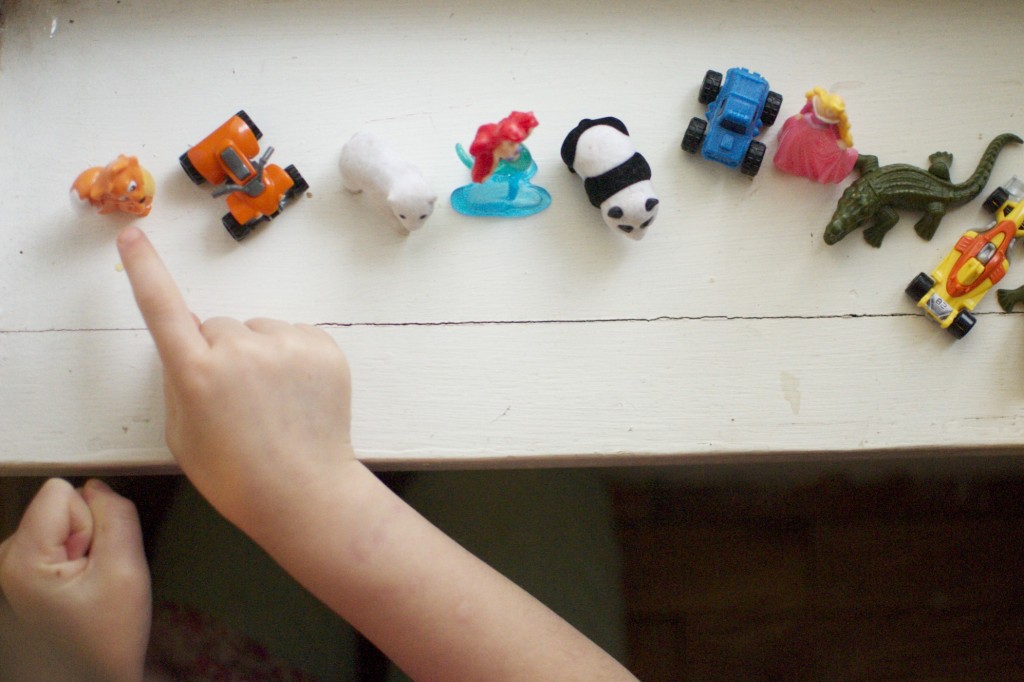 We're displaying a few, and taking good care of some,  but our favourite place for the little princess toys has been in mason jar snow globes.  Much to my mother's horror.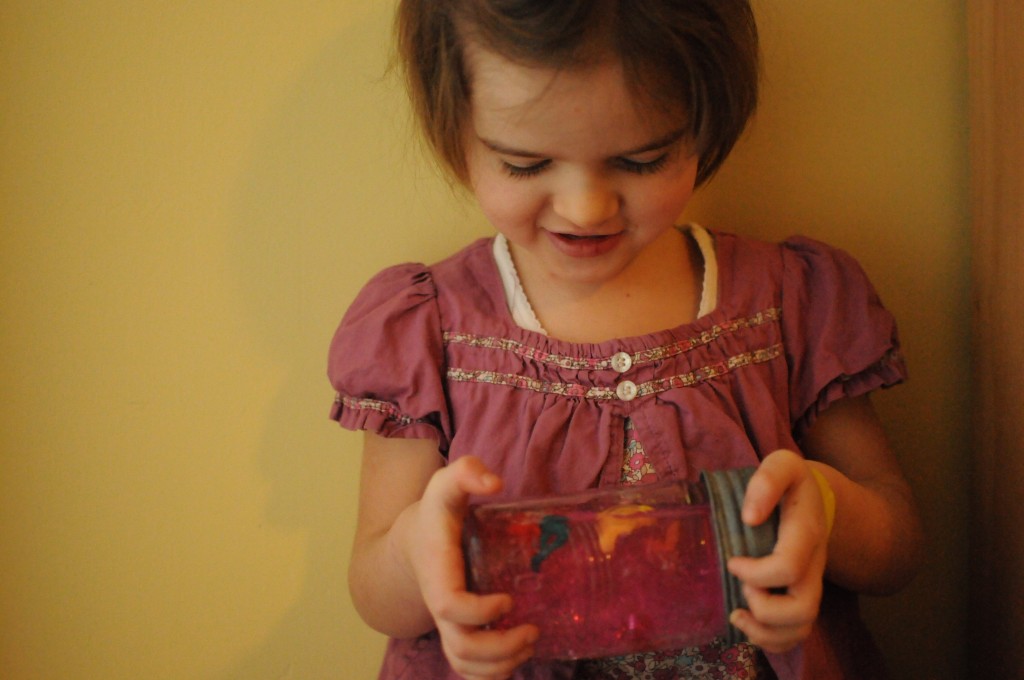 The latest collection of Kinder® Surprise® eggs have an added surprise. Inside each specially-marked Kinder® Surprise® egg, you will find a PIN embossed on the toy and/or toy leaflet within the capsule. Once you've found your code, entering the contest is quick and easy.  Simply visit the Kinder® Canada Facebook Page at https://www.facebook.com/KinderCanada/app_758013124212966 (and "Like" the page, if you haven't already) , enter your PIN code (along with some additional information as required) and click "Check Your PIN".
One lucky Kinder® fan could drive away in a Fiat 500 POP!  As well, 2 lucky Kinder® fans could win a family trip to Orlando. That's not all!  Over 27,000 Kinder® fans could win a family night out to the movies, and 201,000 fans could win a free Kinder® treat.
Disclosure: As part of the Kinder® Mom program I receive compensation as part of my affiliation with this group.  The opinions on this blog are my own.