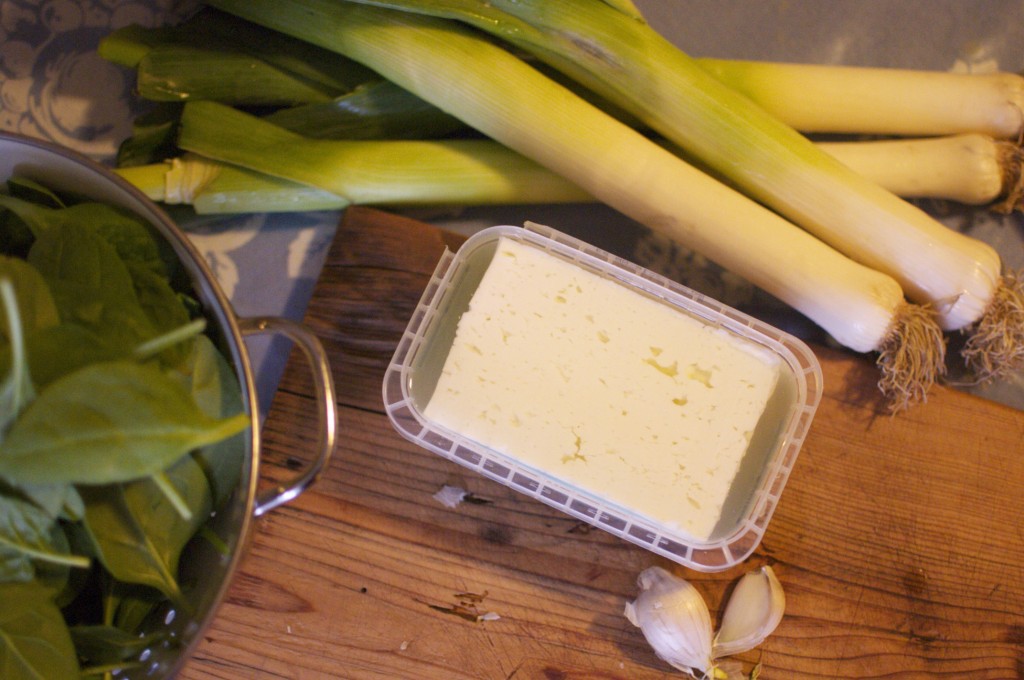 I don't miss bread, but I do miss eating very specific gluten filled foods.
Samosas, falafel, almond croissants and lately the spanakopita I used to buy when I walked along Toronto's Danforth Avenue. Flaky pastry filled with spinach and cheese. Just warm enough to make you happy as you ate it with your hands.
As I learn to cook using different flours I've gotten over my fear of pie crusts and pastries.  It's actually much easier when no one expects it to look perfect or stay together. So as the rain poured down today I made my own version of gluten free spanakopita and ate two hardy pieces with my hands.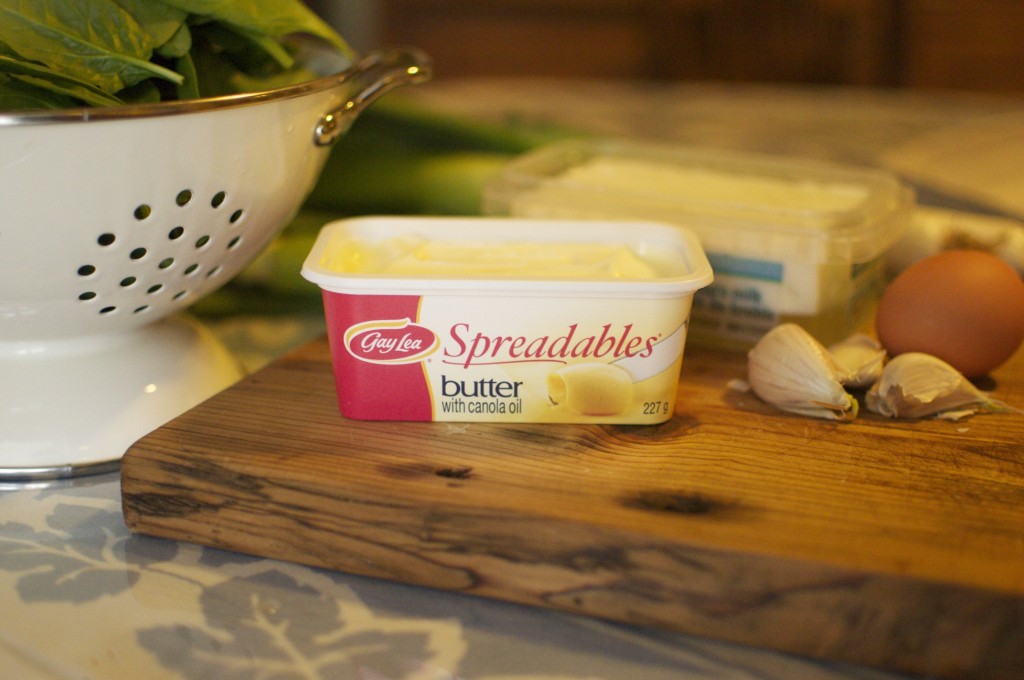 Ingredients for the pastry:
1 1/2 cups All Purpose Gluten free flour
1 egg yoke (save the white to brush of the top of your pie)
1/2 cup GayLea Spreadables Butter
4 tbsp of milk
Using a stand mixer, blend it all together.  Divide it into two balls and wrap in plastic wrap.  Put it in the fridge for 1 hour before rolling out between two sheets of parchment paper. Pat it into a pie pan, cast iron skillet or cookie sheet. One your filling is made roll out a cover and do your best to cover the pie.  It will melt and form a nice crust in the oven so don't fuss to much over the appearance.  Brush with egg white.
Now it's time to make the spinach and feta filling.
You'll need:
8 cups of fresh spinach
1 leek
2 tbsp of olive oil
1 tsp oregano
1/2 cup of crumbled feta cheese
1 egg
1/4 cup white wine or chicken stock
salt and pepper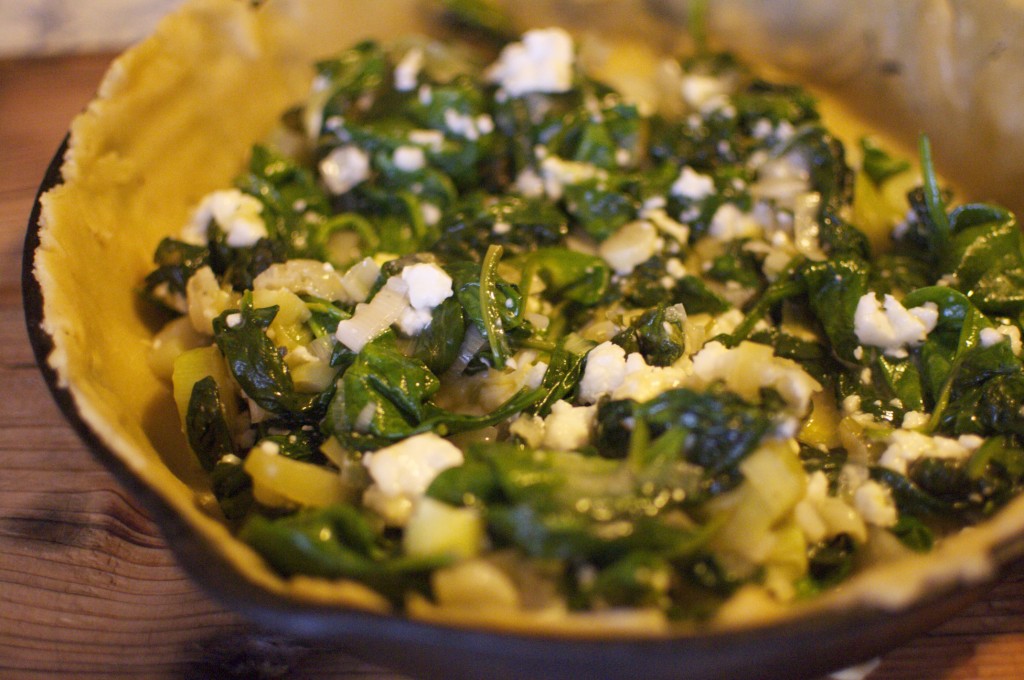 Saute everything except the cheese and egg for 5 minutes.  Remove from heat and wait for the mixture to cool.  Add egg and crumbled feta. Mix. Pour into pie crust, cover, and bake for 40 minutes at 400.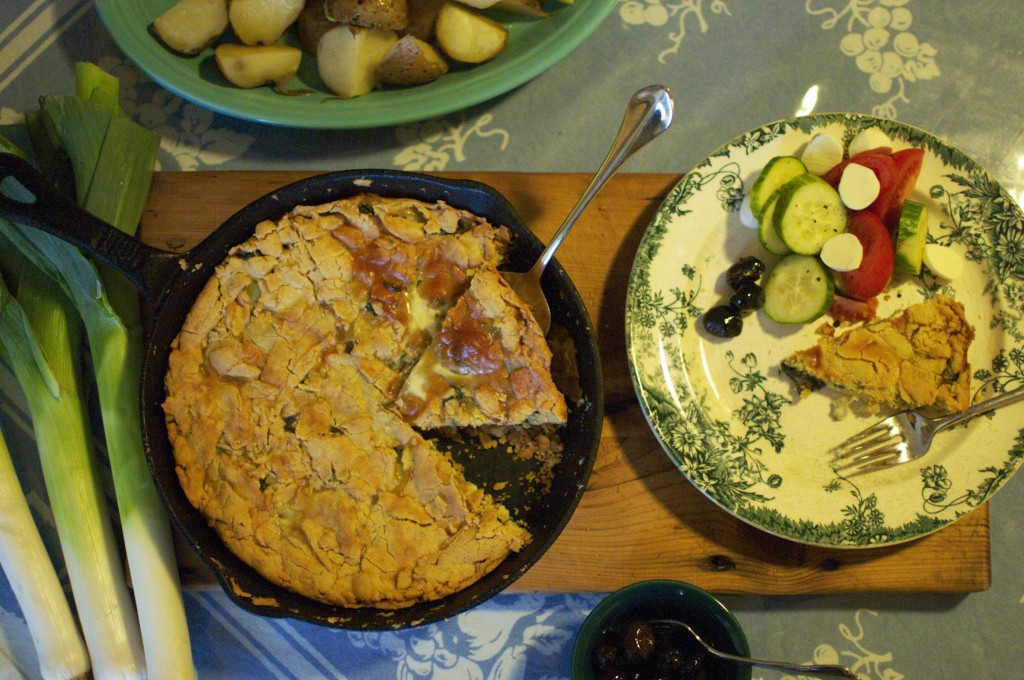 I serve it with potatoes and salad but you can also eat it with your hands and remember pushing the baby stroller on the Danforth  or sitting on a park bench waiting for a friend.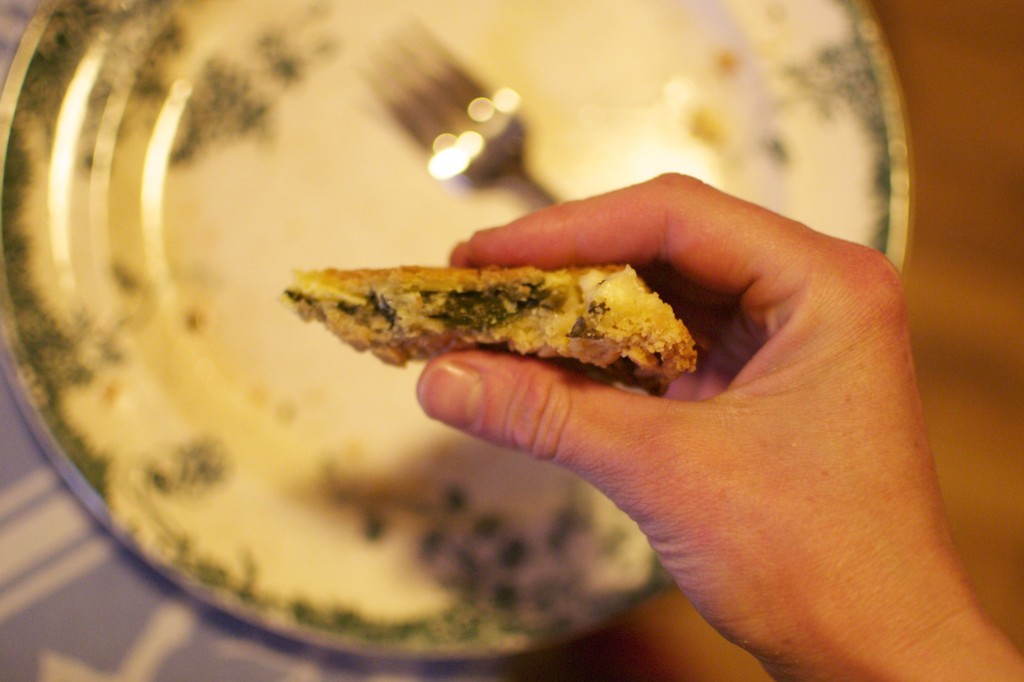 Disclosure: I am part of the Gay Lea Blogger Campaign with Mom Central Canada and I receive compensation as part of my affiliation with this group. The opinions on this blog are my own.