We're back in the city for a few days. It's just enough time for Becca to pick some the raspberries from our jungle like, totally over grown, edible urban front yard.

It's also enough time to lead a La Leche League meeting, take the toddles and myself to the doctor for our dreadful wild parsnip burns, visit my parents, go to a birthday party, the butcher (why is it easier to find organic meat in the city than in the country?), and have friends over for dinner. We'll be happy to head back to the farm tonight.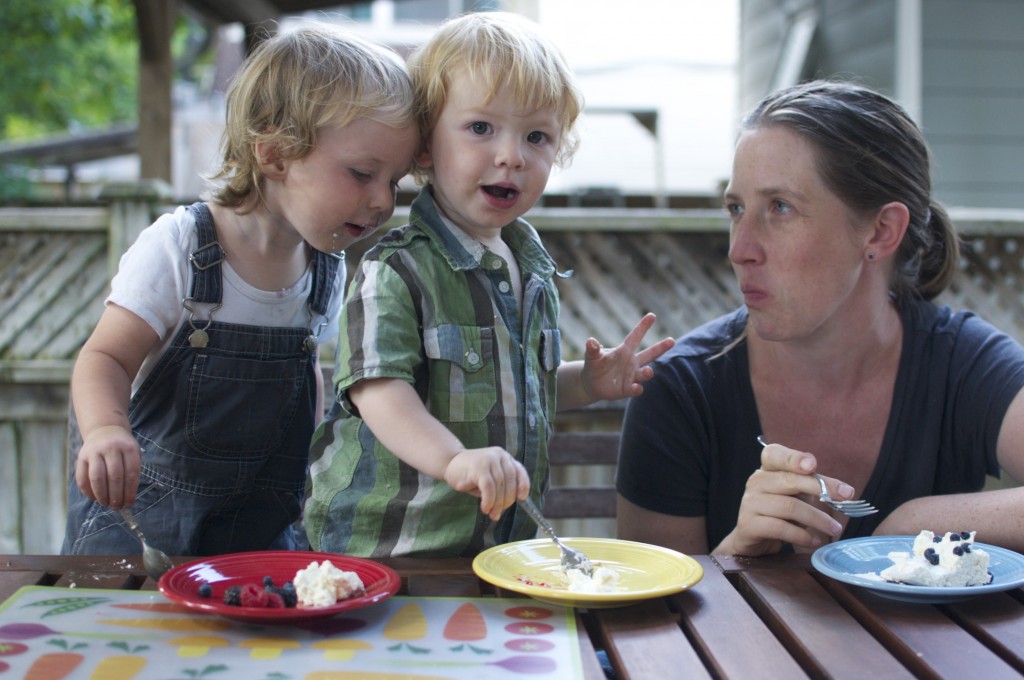 Along with Heather and Steve, who were in the city for the Withrow Farmers Market, my good good friend Catherine and her kids were able to come over to eat. Catherine is such a good friend that she taught me how to make meringues and it's really fun serving someone their own recipe.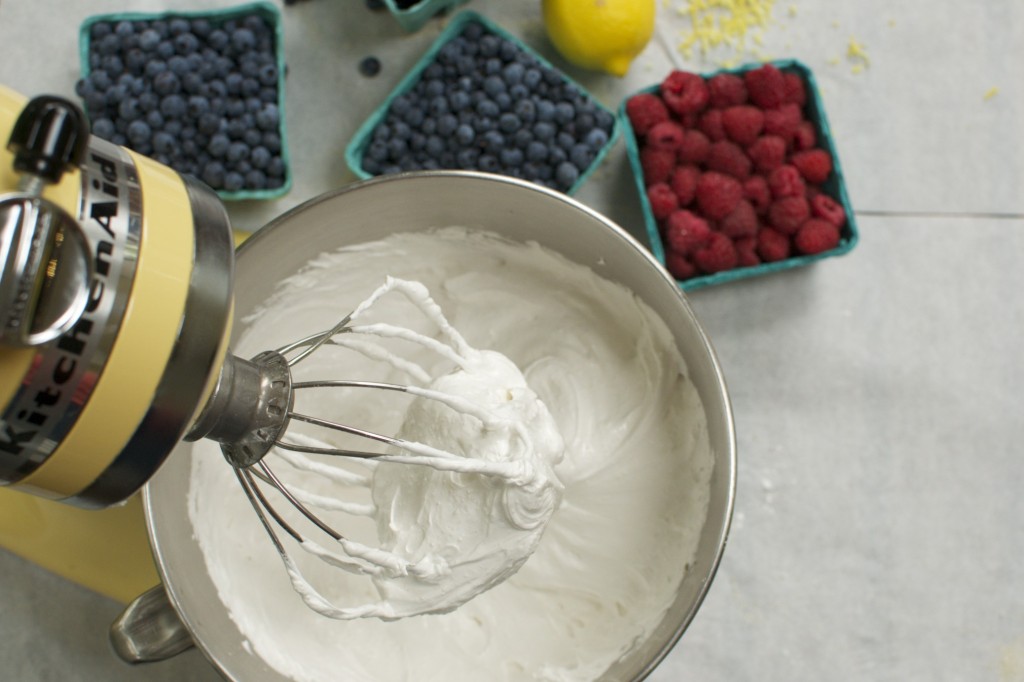 A giant meringue is a great gluten free desert and everyone will think you've gone to great effort even though they are incredibly simple to make. Top them off with whipped cream and seasonal berries and get ready to bite into perfectly peeked lemony clouds.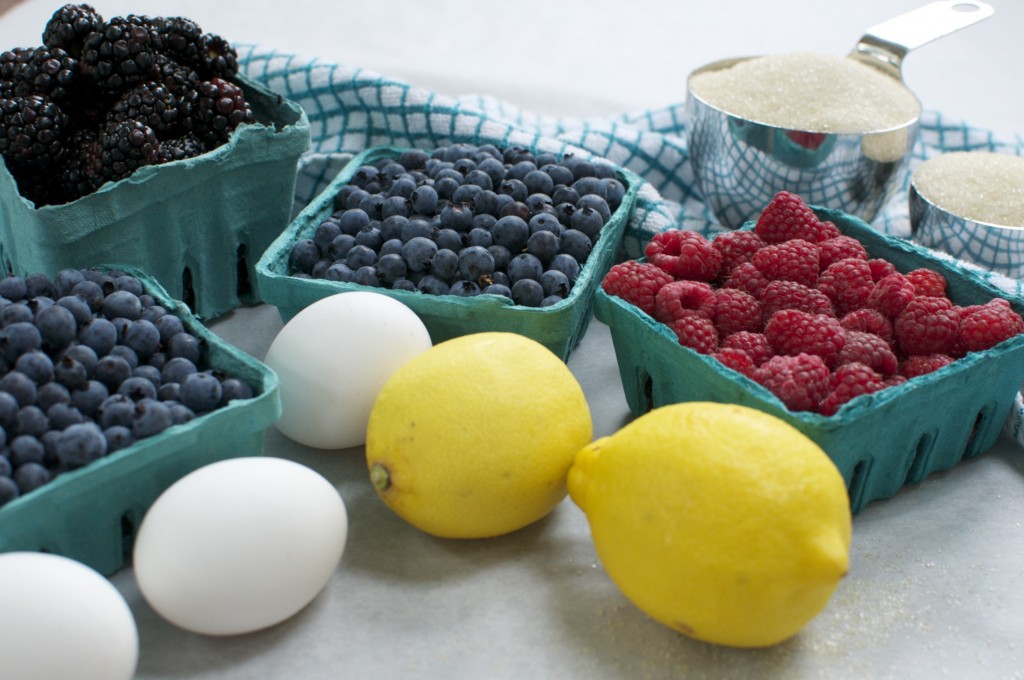 Prepare by turning your oven on to 275 f and lining two baking sheets with parchment paper.
Next combine your ingredients:
5 egg whites
1 sprinkle of salt
1/4 teaspoon of cream of tartar
and whip using a stand mixer or egg beater until the mixture thickens and starts to form peeks.
Then slowly add:
1 1/3 cups of organic white sugar
followed by:
1/2 teaspoon lemon zest
Continue mixing until it is glossy and forms stiff peeks.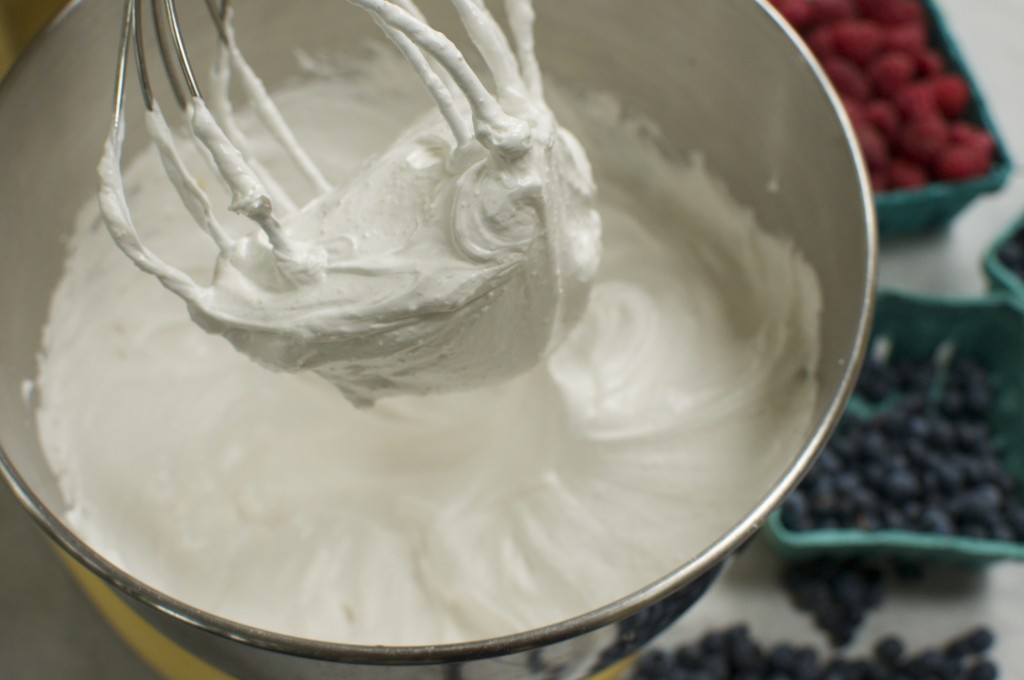 Now spoon the mixture out onto your lined baking sheets.  This will make two giant pavlova style meringues or a ton of little ones.  We made plate sized disks, baked them for 35 minutes at 275 and them left them to cool off in the over for another two hours.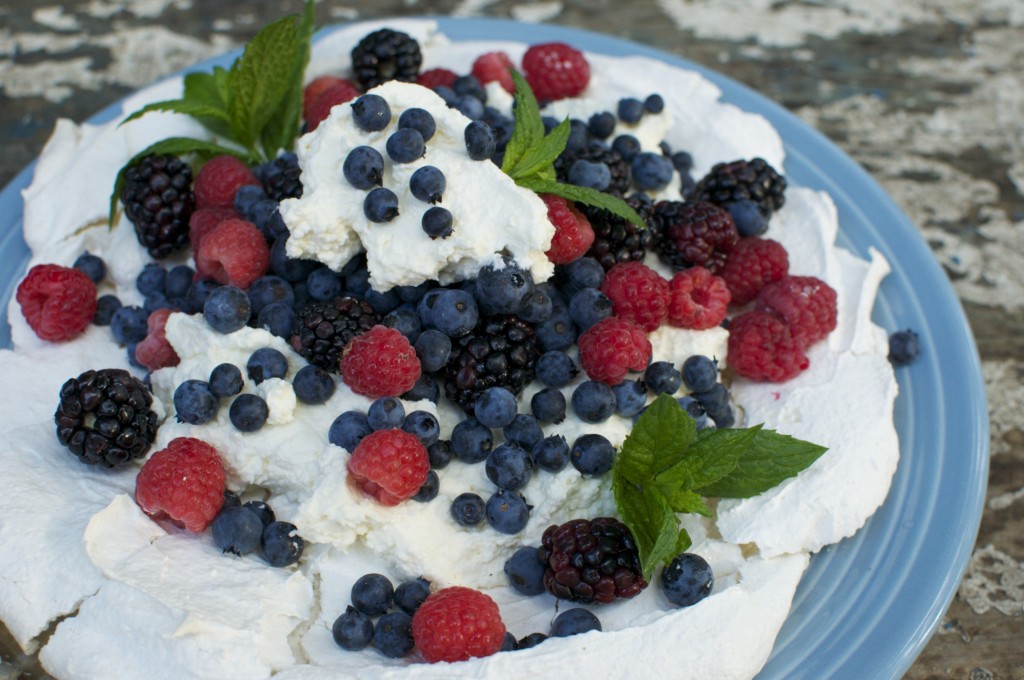 Then we layered at think layer of Gay Lea whipped cream, covered it with a black berries, the raspberries from our front yard garden, wild blue berries and some mint from the herb garden as a garnish.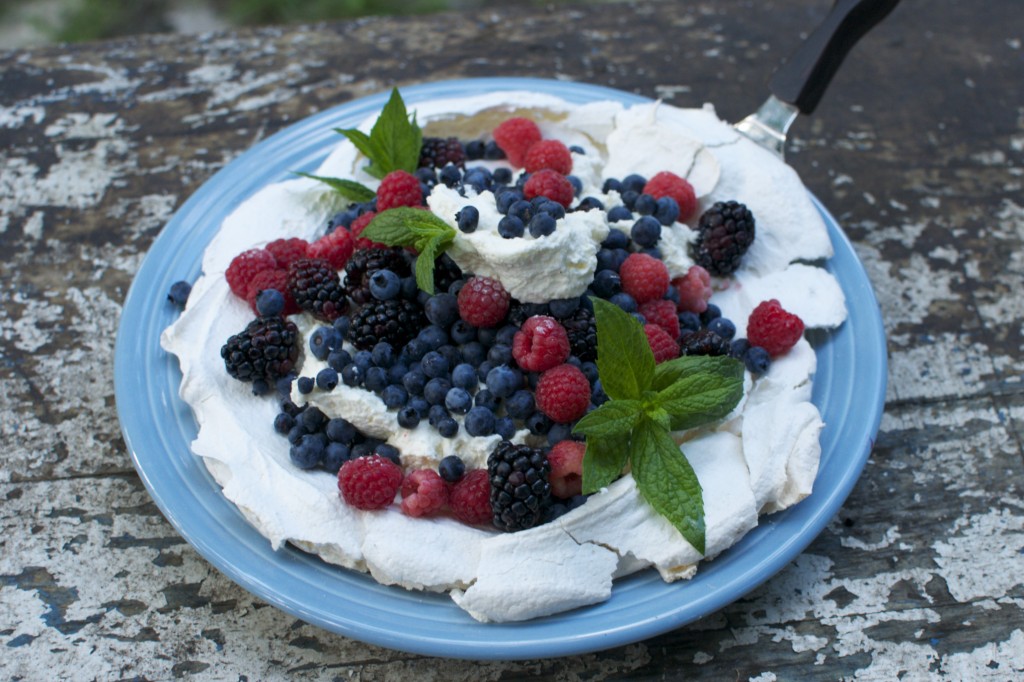 Slice it like a pie and eat in silence until there isn't anymore. mmm.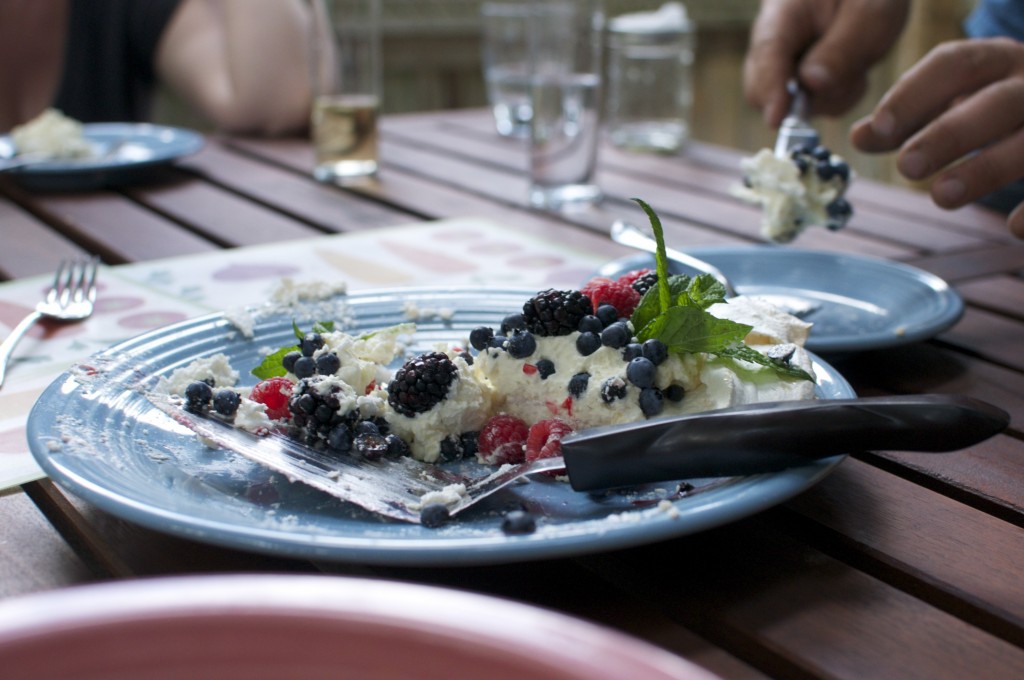 Disclosure: I am part of the Gay Lea Ambassador Program with Mom Central Canada and I receive compensation as part of my affiliation with this group. The opinions on this blog are my own.
Catherine and Penny's Pavlova Meringues
Ingredients
5 egg whites
1 sprinkle of salt
1/4 teaspoon of cream of tartar
1 1/3 cups of white sugar
1/2 teaspoon lemon zest
Gay Lea Whipped Cream
Black Berries
Raspberries
Blueberries
Mint to garnish
Instructions
Whip the first 3 ingredients using a stand mixer or egg beater until the mixture thickens and starts to form peeks.
Then slowly add the sugar until stiff peaks are formed.
Add the lemon zest.
Form large plate sized disks of the mixture on parchment lined baking sheets.
Bake for 35 minutes at 275.
Cool in oven for at least 1 hour.
Cover with whipped cream and berries.
Slice and enjoy.
http://cubitsorganics.com/2014/07/catherine-and-pennys-pavlova-meringue/