09.17.2014 Perfect Rose of Sharron in my Toronto back yard.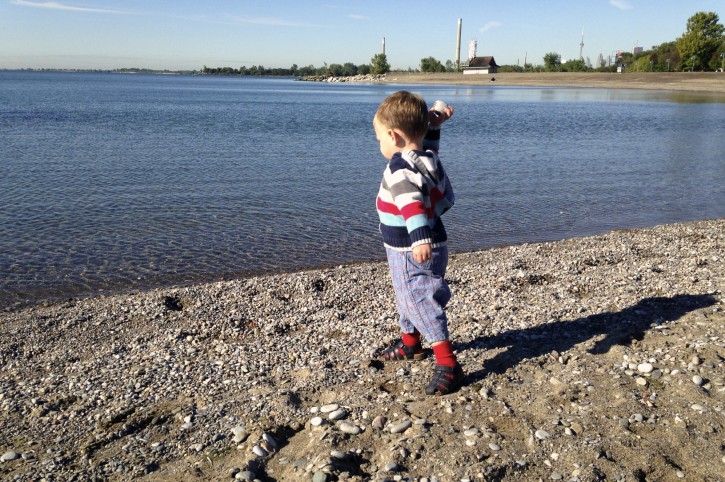 09.16.2014 Robin throwing rocks in Lake Ontario in Toronto's Beaches. He asked tot go to the beach and we went.  I think he was surprised we could just do that.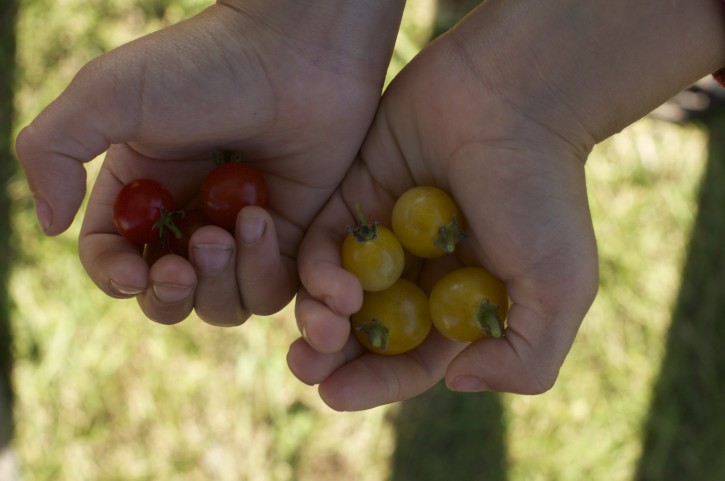 09.15.2014 Red Currant and Snow White tomatoes. They are so tiny.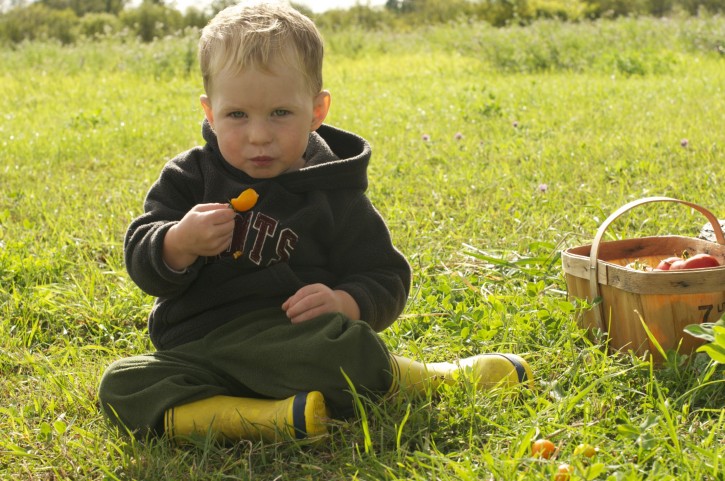 09.14.2014 Robin eats as many tomatoes as he picks.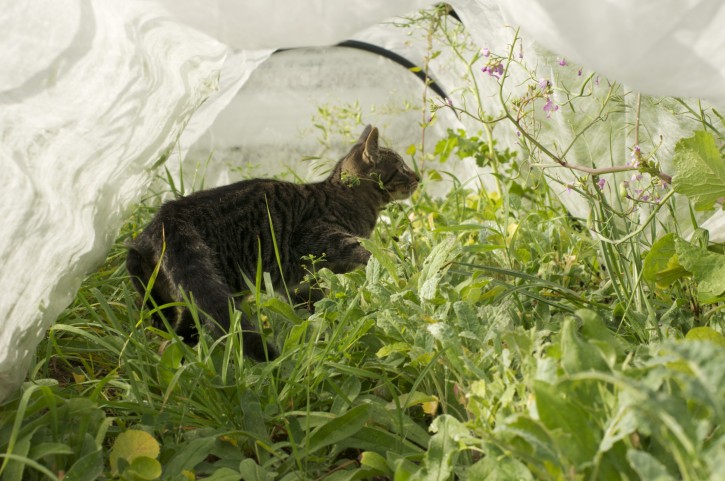 09.13.2014 Pink catches bugs in the row covers. What a good cat.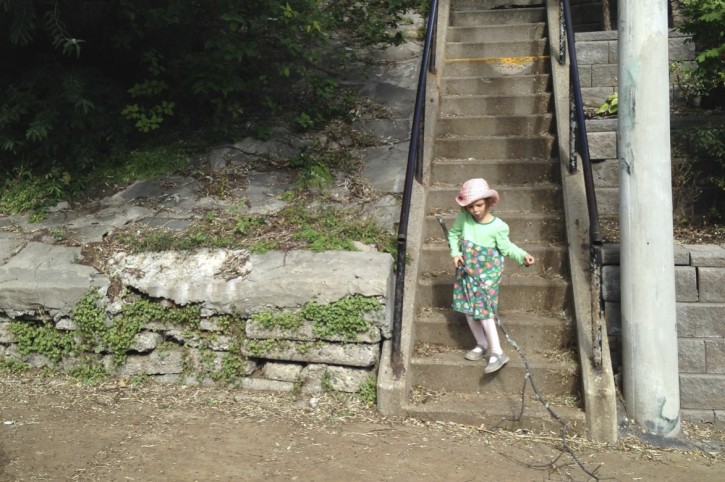 09.12.2014 We have found a secret pathway to school.  It's terrible with baby strollers but perfect for 5 years olds.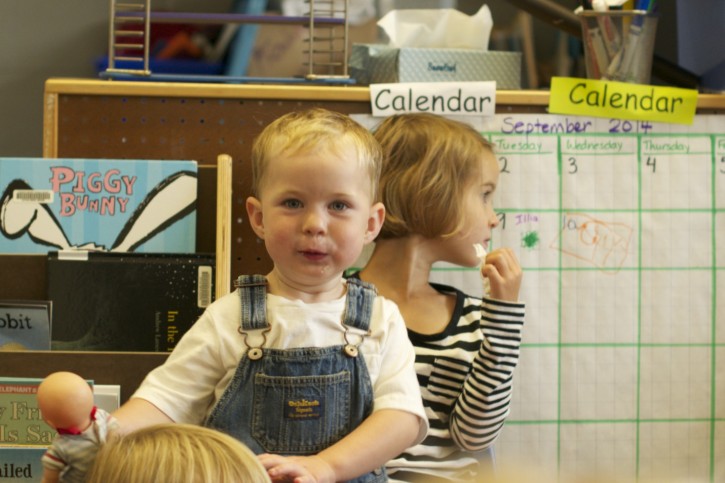 09.11.2014 Rebecca is special helper at kindergarten so Robin figures he is too.