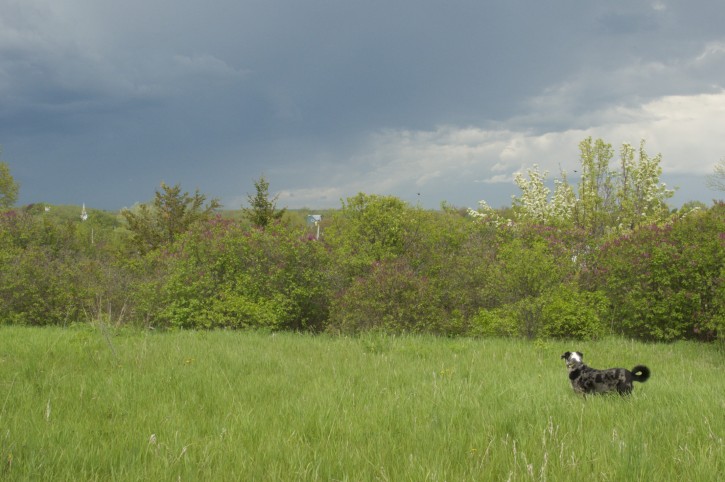 If you have a farm or homestead, you know how important it is to be organized and to have systems in place for dealing with any issues that arise. When you have pets, it's especially important to take the necessary precautions for keeping them safe on your property. Traditional fences are often used to keep animals inside yards, but electric fencing is another option that's often more economical and practical. If you have a dog, there are many advantageous ways you can use an electric fence on your homestead.
Separate Your Dogs and Chickens
Most dogs and chickens don't mix well. Dogs with the desire to hunt can easily kill chickens, and even dogs who just want to play can accidentally injure or kill your chickens. Even just the presence of a dog running through the chickens' space can disrupt their egg-laying patterns. It's important to separate your dog from your chickens, and an electronic dog fence is an excellent way to do it. By laying the dog fence wire around your chicken coop, you can stop your dog from entering their space. If you already have a traditional fence in place to keep your chickens in, the addition of an electric fence will stop dogs from digging under or jumping over it.
Protect Your Gardens or Flower Beds
Dogs who are "diggers," such as terriers, are particularly fond of digging inside gardens or flower beds, and any dog can develop the desire to dig, especially when they're bored. If you have an issue with keeping your dog out of your garden or flowers, an electric dog fence can help. By installing an electric dog fence around your garden, you can keep your dog out of it. Of course, an electric fence alone will not stop other critters from entering your garden, but it's a great solution for people who simply need to address the digging problem of their dog.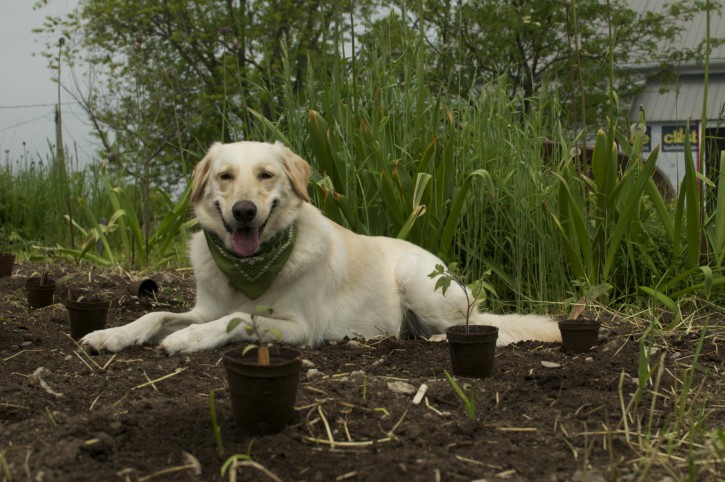 Enclose Large Ranches
An electric dog fence is often the prefered option for enclosing large ranches or farms. Some electric fences have a range that can enclose properties of up to 100 acres. A large yard is very expensive to enclose with traditional fencing, but buying additional wire with your electric system is very inexpensive in comparison. Enclosing acreage with an electric fence will not only save money, but it's also easier and more reliable. You won't have to level and clear the ground, and you won't have to regularly inspect the perimeter for damage, because your electric system will notify you if there are any breaches in the wire.
Customize Your Dog's Area
Especially on a busy homestead, it can be dangerous or inconvenient to allow your dog full run of the land. A DIY electric fence allows you to customize your dog's zone to best suit your needs. Strategically placed wire can limit your dog's movements while also giving them the maximum space possible to exercise and explore. Traditional fences are more difficult to manipulate in small or oddly shaped spaces, and they also cut off your dog's view of the world beyond. With an electronic dog fence, you can create a custom zone for your dog that will also satisfy their curiosity in allowing them to see the rest of your homestead and not feel blocked in.
Restrict Your Dog's Movements Indoors
While electric dog fences are excellent for your yard, they can also be used indoors. Some wireless dog fence units are specifically designed for indoor use. If you want to prohibit your dog from entering a certain room or area of the house, you can easily place a unit in the doorway, and your dog's e-collar will warn them when they're getting too close. Indoor electric fences are also great for separating your dogs from other pets in your home. Instead of keeping your dog in a crate or locking them in one room, you can give them free reign of your home by using an electronic dog fence to automatically stop them from going wherever you don't want them to.
There are many different types of electric dog fences, and each system is designed to be used in different situations. Online reviews can help you choose the best invisible fence for your dog and yard. Installing your own electric dog fence is a project anyone can handle in a weekend's time, and training your dog on it takes just 15 minutes per day for two weeks. No matter what type of fencing you choose for your homestead, the safety of your dog is what matters.
Published in partnership with www.dogfencediy.com. We encourage you to share your experiences with a variety of dog containment systems in the comments section. Let us know what sort of mischief your dog has gotten into; Eating all the carrots? Visits to the neighbours? Commenters and those who share the post in social media qualify for a drawing of a $50 Amazon gift card.