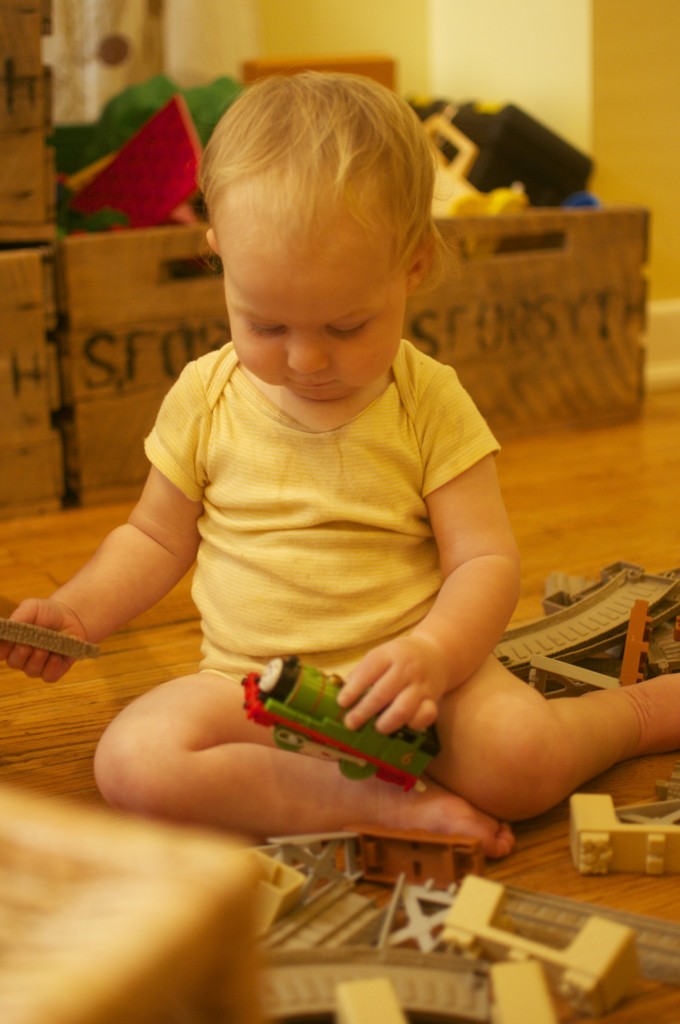 As much as I want everyone to get along and spend as much time as possible together, sometimes it's really nice to just have a little time with the kids one on one.  After a busy and intense weekend together, Rebecca has gone out to a friend's house and Robin and I are taking some time to play with her toys.  There's no smashing, or grabbing, or claims of "it's mine". Just a little boy playing with his sister's trains.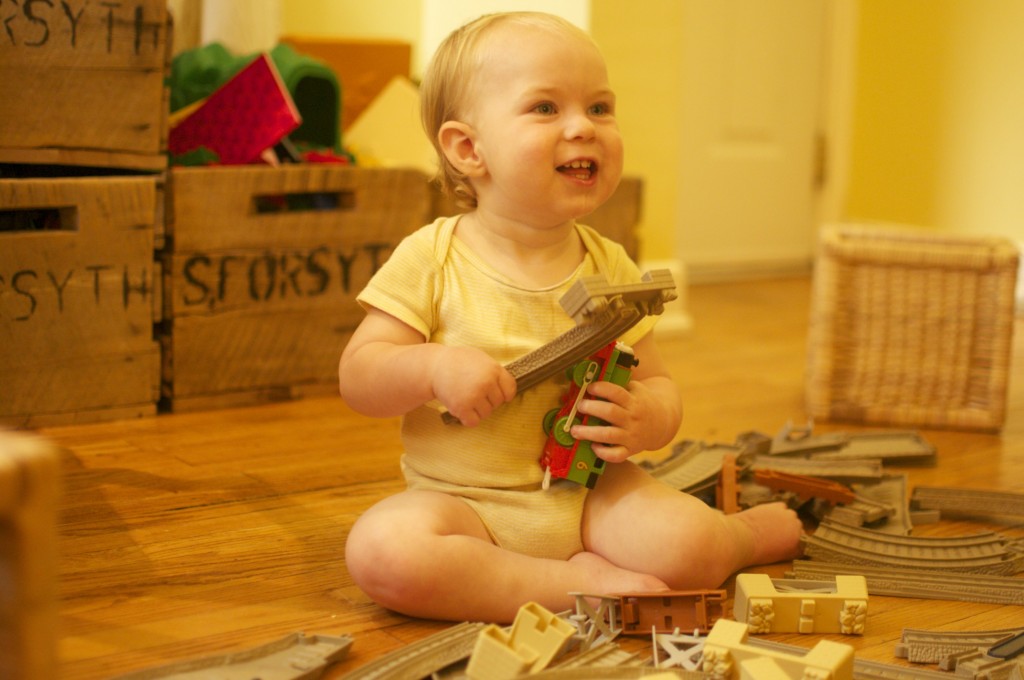 Years ago, one of my brothers gave us a few play sets of Fisher Price's Thomas and Friends Trackmaster. We've played with it frequently and it's so nice to see to see Percy and Robin become friends. Fisher Price has just released new sets of Trackmaster inspired by the Thomas & Friends™ DVD movie, King of the Railway.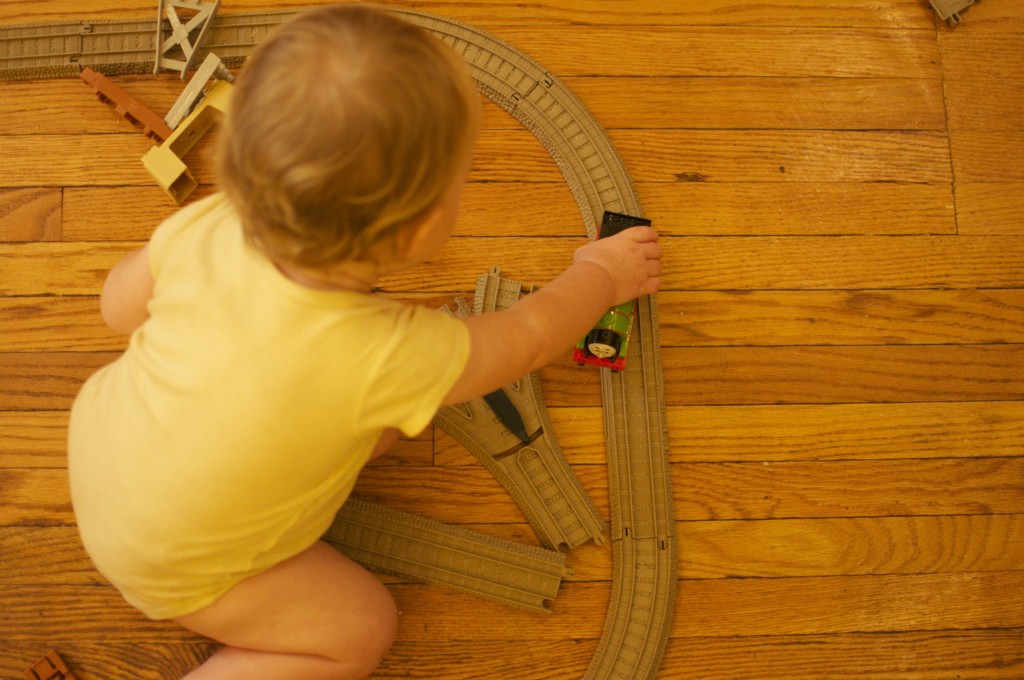 When things get busy, Thomas & Friends give kids and their families a time and place to slow down and play together.
Now I'm off to chase Robin and Percy through the house.  Seems one year olds think that trains might like the stairs.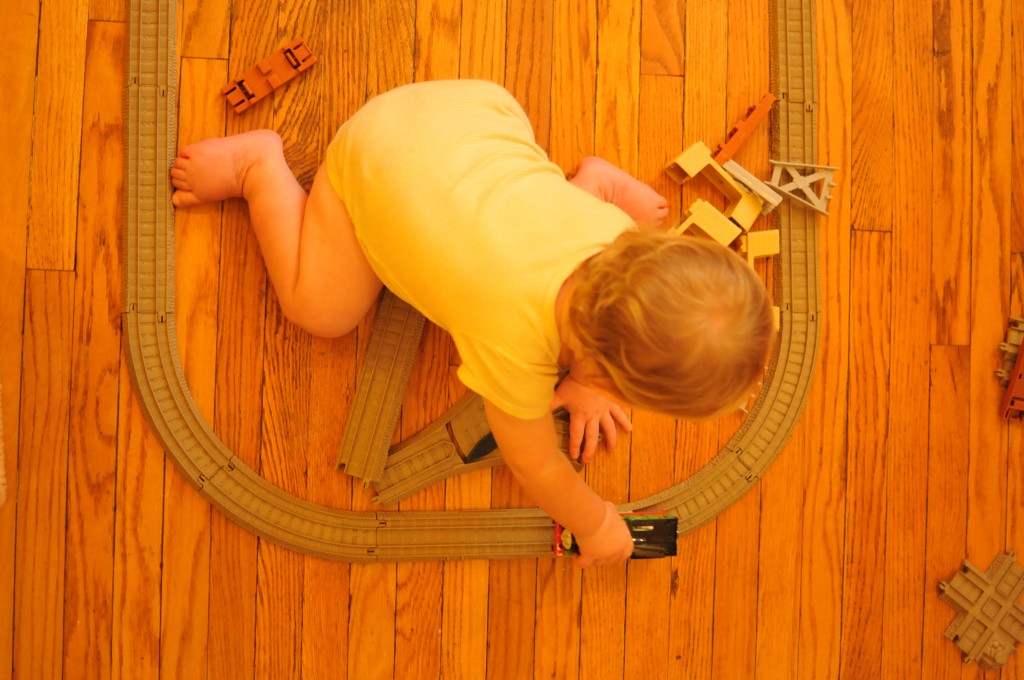 Disclosure: I am part of the Fisher-Price Thomas & Friends Blogger Campaign with Mom Central Canada and I received compensation as part of my affiliation with this group. The opinions on my blog are my own.