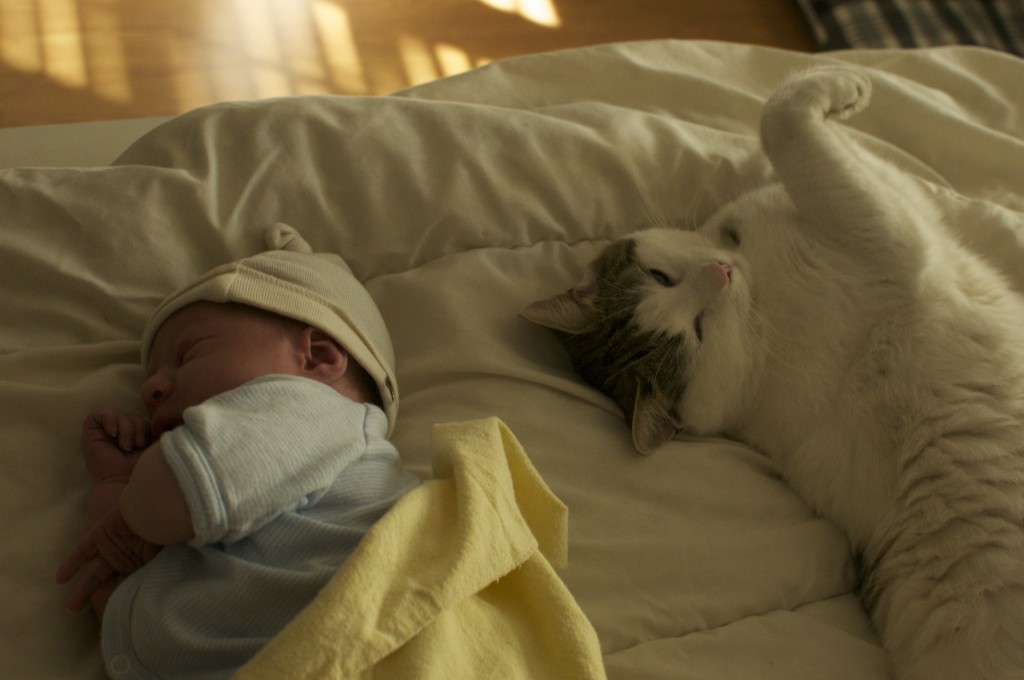 Baby Robin made his appearance late Friday night.  He was born on his due date under a gorgeous blue moon. Here's a quick run down of his labour day and birth. After days of prodromal labour and very frustrating contractions, things couldn't have gone smoother. I am currently a little fixated on the difference between pushing with Rebecca for over an hour and a half and pushing with Robin for 8 minutes.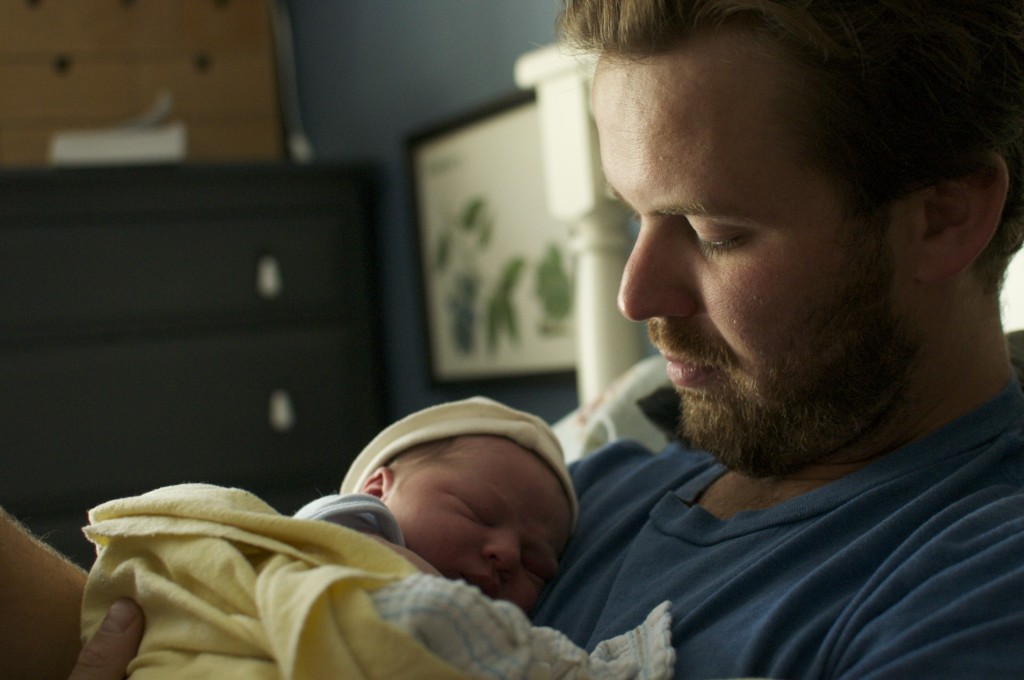 10am – Head to bodyblitz for a spa day soaking in the waters with with my also-very-pregnant friend Catherine. Ignore all signs of labour as contractions have been steadyish for over a week.
1pm – Drive home through bumpy cemetery as Catherine told Ryan she'd bring me home in labour. It's hardly nessarary at this point but quite funny.
2pm – Call my mother and midwife to warn them.  Contractions never make a pattern of any sort so I'm pretty glad I knew to call. Ate some lunch while watching The Incredibles with Rebecca.
3:30pm – Rebecca heads to grammy's for the night.
5pm – Order delicious Indian food from Udupi Palace. Eating my weight in samosas between contractions was surprisingly difficult yet I think this may have been one of the best meals of my life. Watched The Life Aquatic, really trying to laugh this baby out.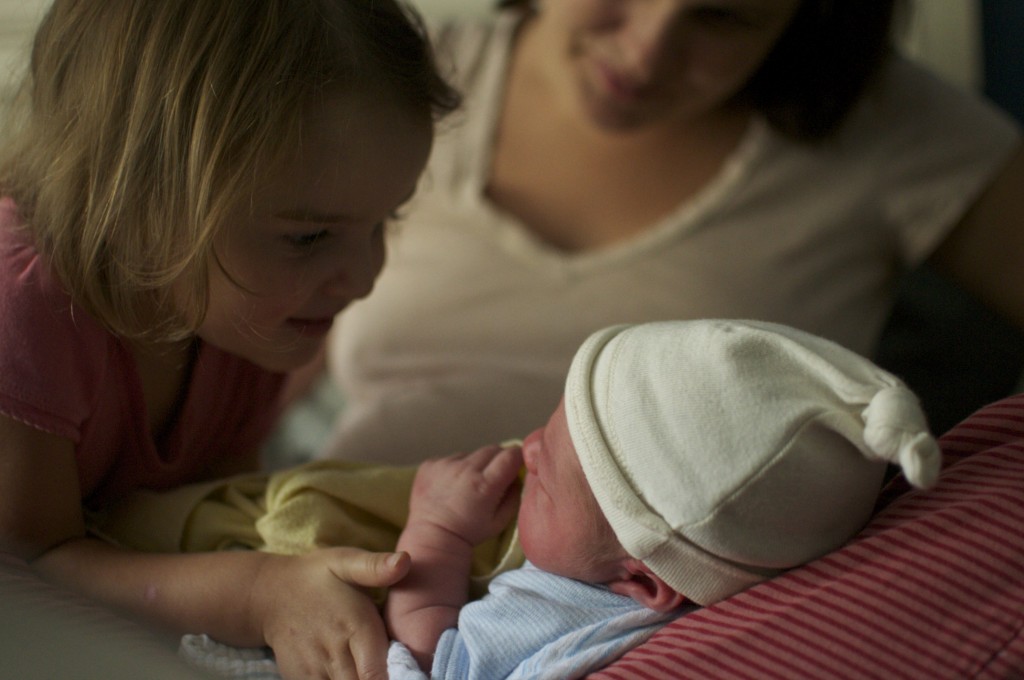 8pm -Ryan napped while I laid in bed and argued with my contractions. Attempts to meditate about apple trees are futile.
10pm – Gave up on sleeping and headed downstairs to watch Monty Python's the Meaning of Life. My water broke durning the Meaning of Life. Which made me cry instead of laugh and I didn't even get to the machine that goes ping. Woke Ryan up by screaming bloody murder.
10:15pm – Our  primary midwife came which made my contraction more inconsistent than ever. Also confusing is that I can totally talk through contractions. Ryan set up the birth pool while I looked at Georgia O'Keefe Paintings.
11pm Headed to the dog park with Hazel to look at the blue moon. We set the timer for 10 minutes and I had 4 big contractions in the park so we headed home.
11:15pm had a round of antibiotics by iv and hopped in the birth pool.
11:50pm Delivered Robin half in the pool , half on the living room couch. There was an awesome ninja move where I apparently flew through the air from birth pool to couch after 4 pushes with him half out.
12am Backup midwife made it. Oops.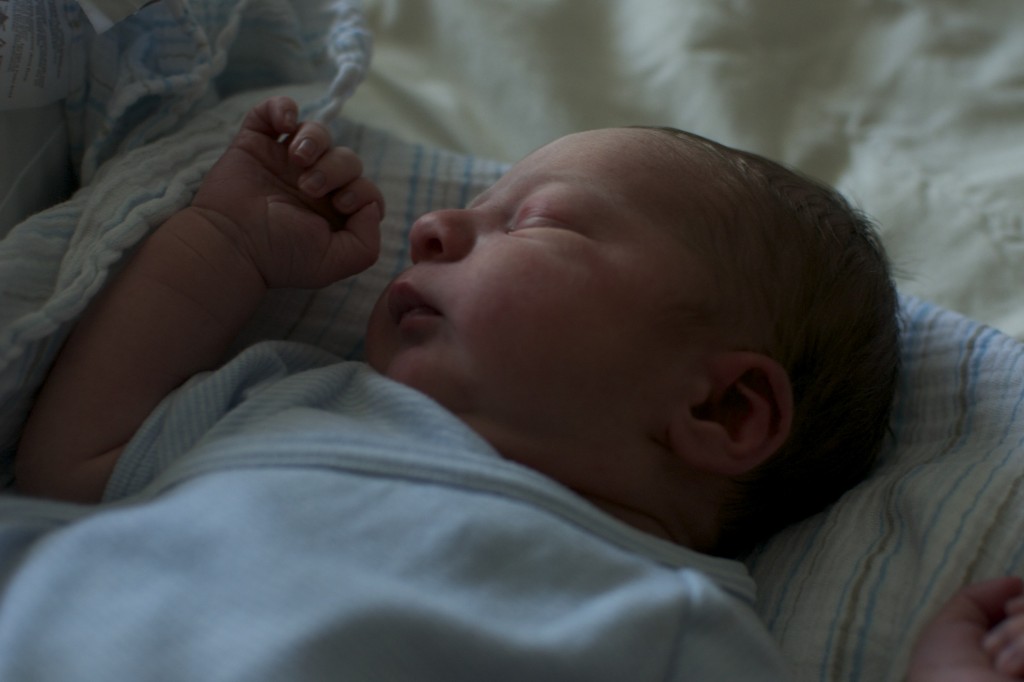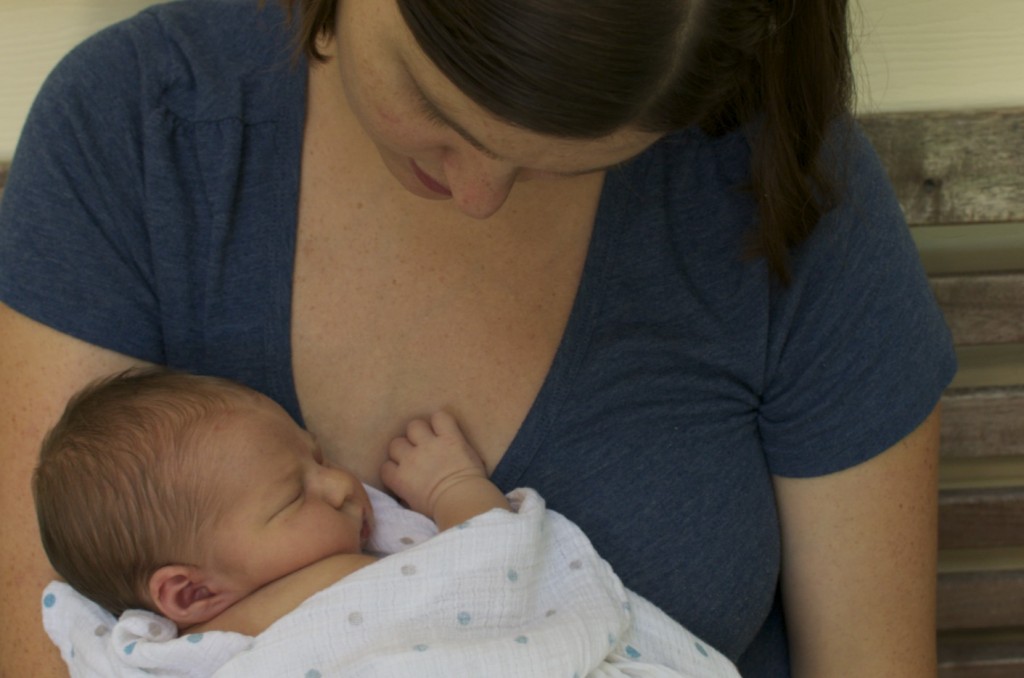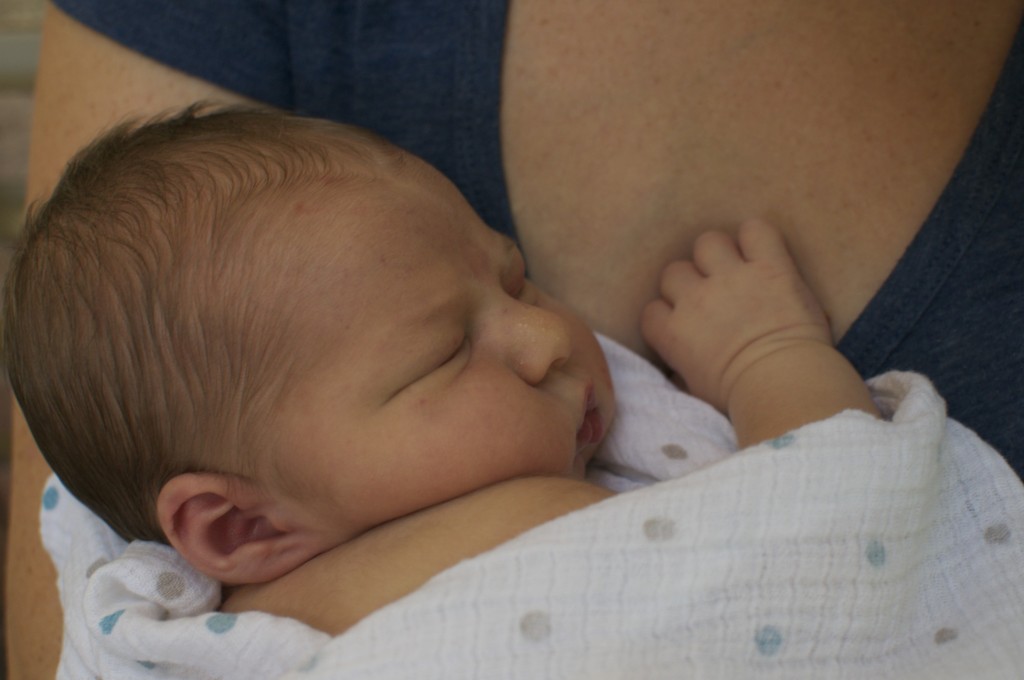 So to sum things up: Once in a blue moon, after 2 hours of active labour including a walk in the park and the meaning of life (without any machines that go ping),  you can deliver a baby with barely a scratch. My birth declaration? "That was Awesome!" where as after I had Becca (also at home but an OP delivery)  I said, "People do that more than once!?".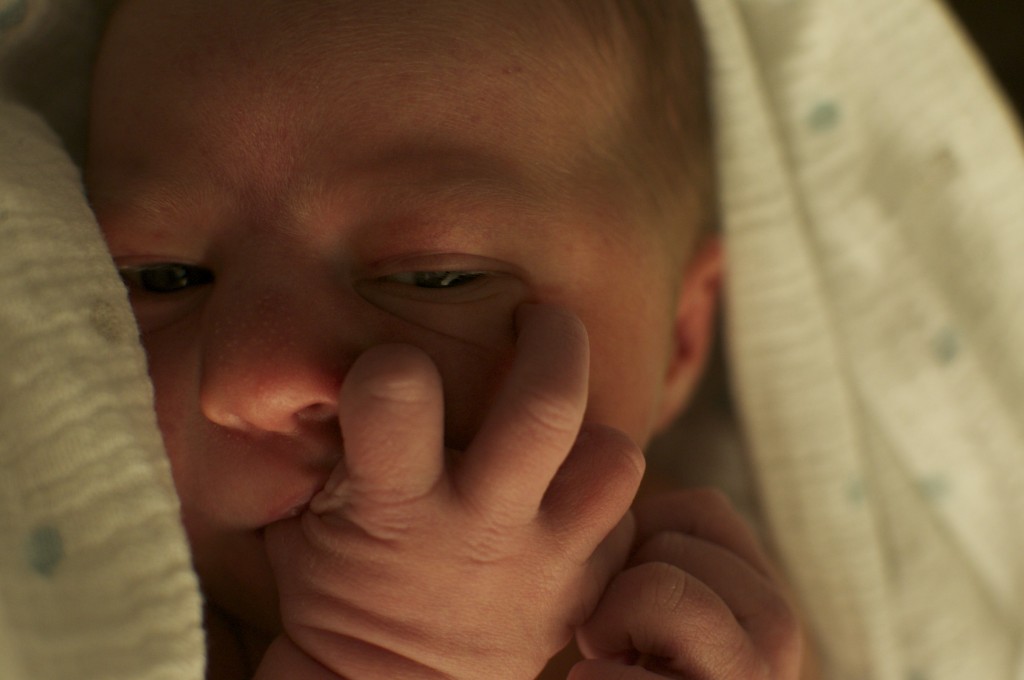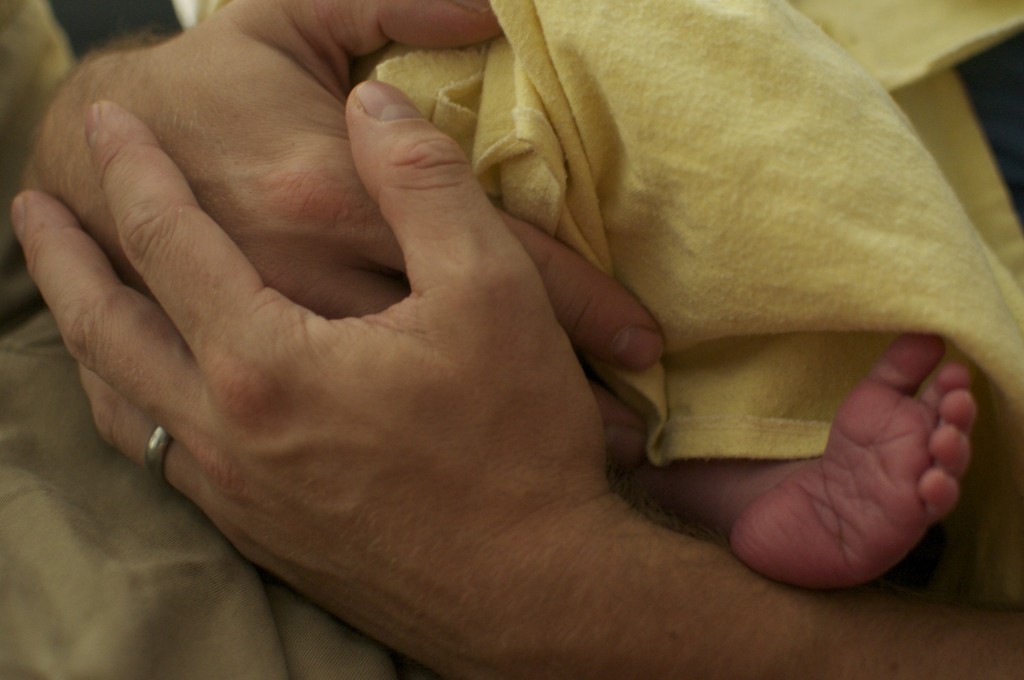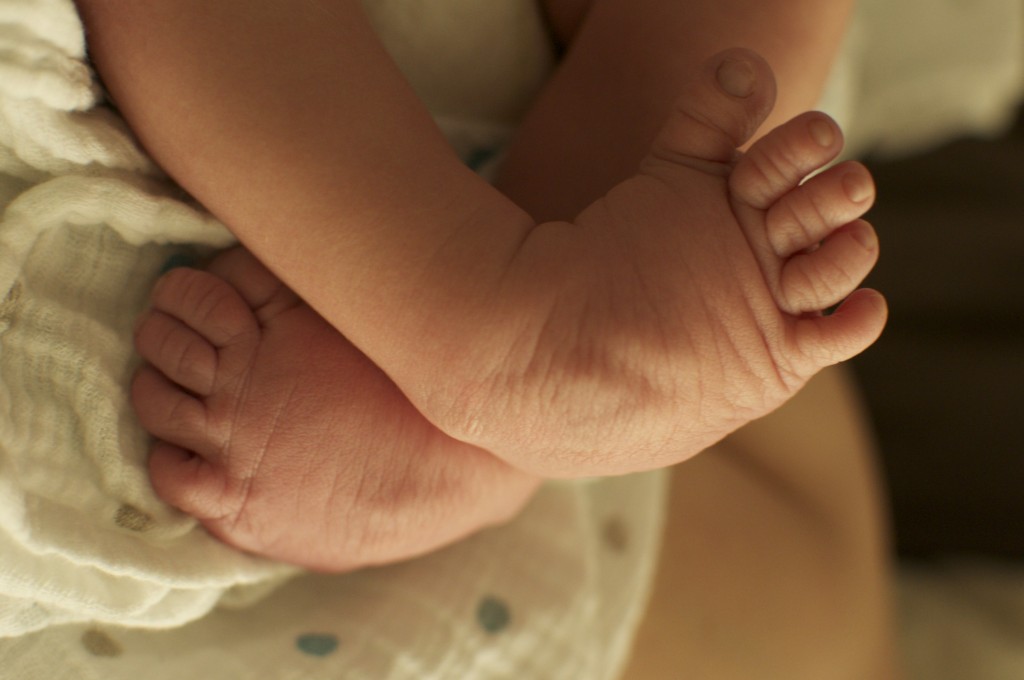 He was 8 pounds 11 ounces and he's dreamy.  He eats like a champ, sucks his thumb and we love his little club feet.  We'll start on the adventure of treating them in a few weeks and are just going to enjoy them for the time being.