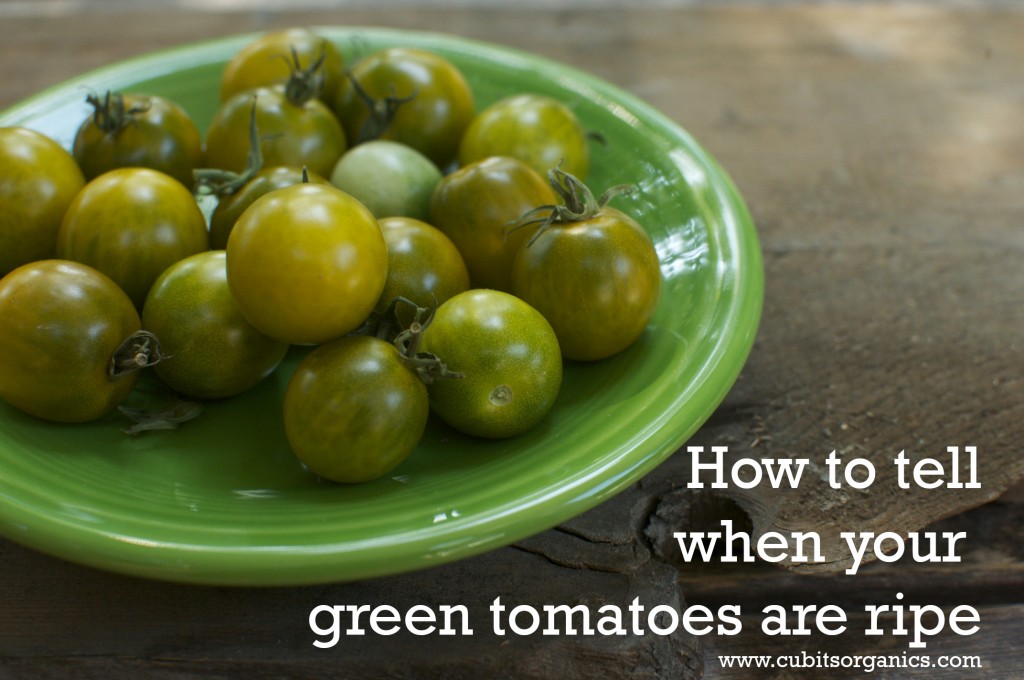 One of the most common questions I get in August is "how can I tell when I should pick and eat these green tomatoes?". Lime Salad, Green Grape, Green Zebra, they're all green and all a little confusing when you're used to waiting for your tomatoes to turn red (or blue) before enjoying.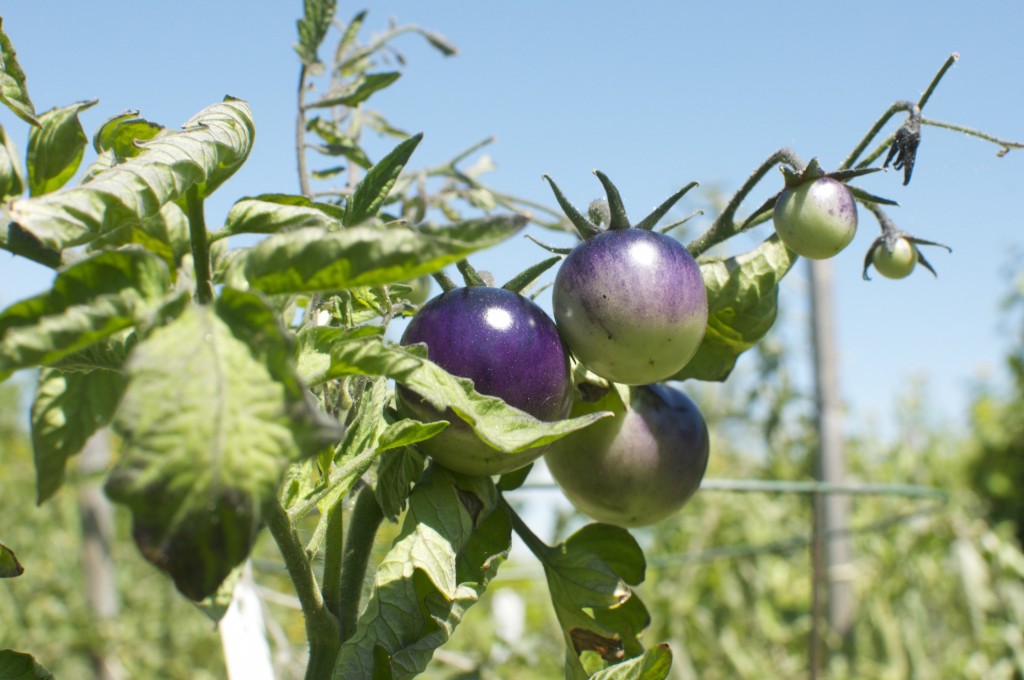 It's actually not that different though and once you figure it out, you'll always know.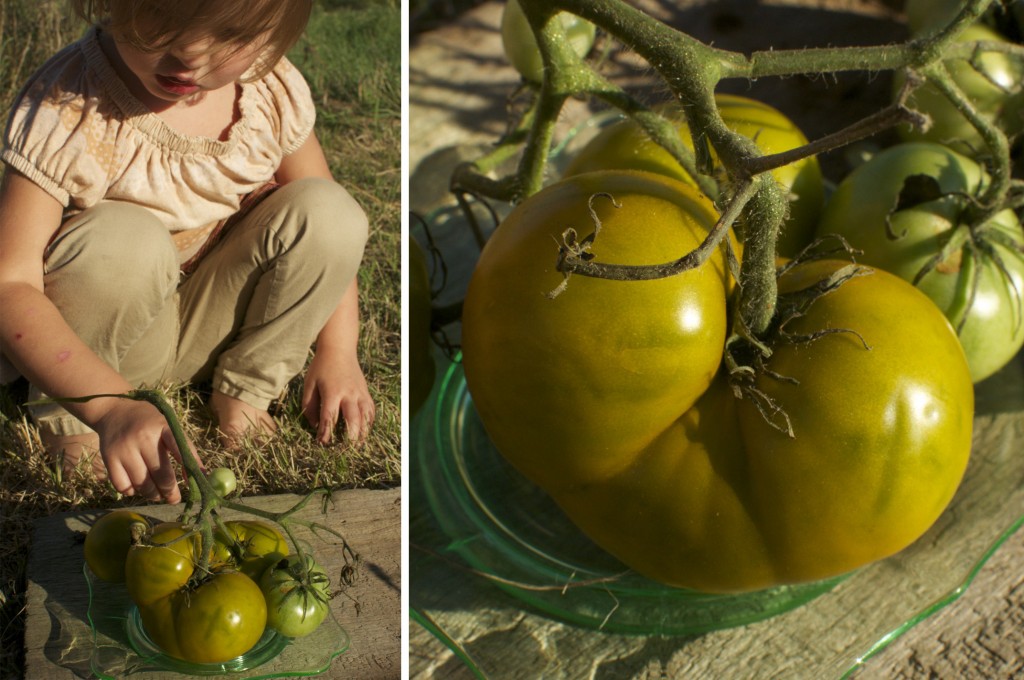 There are a few ways I know when green tomatoes are ready.  First I go by feel; It shouldn't be hard as a rock.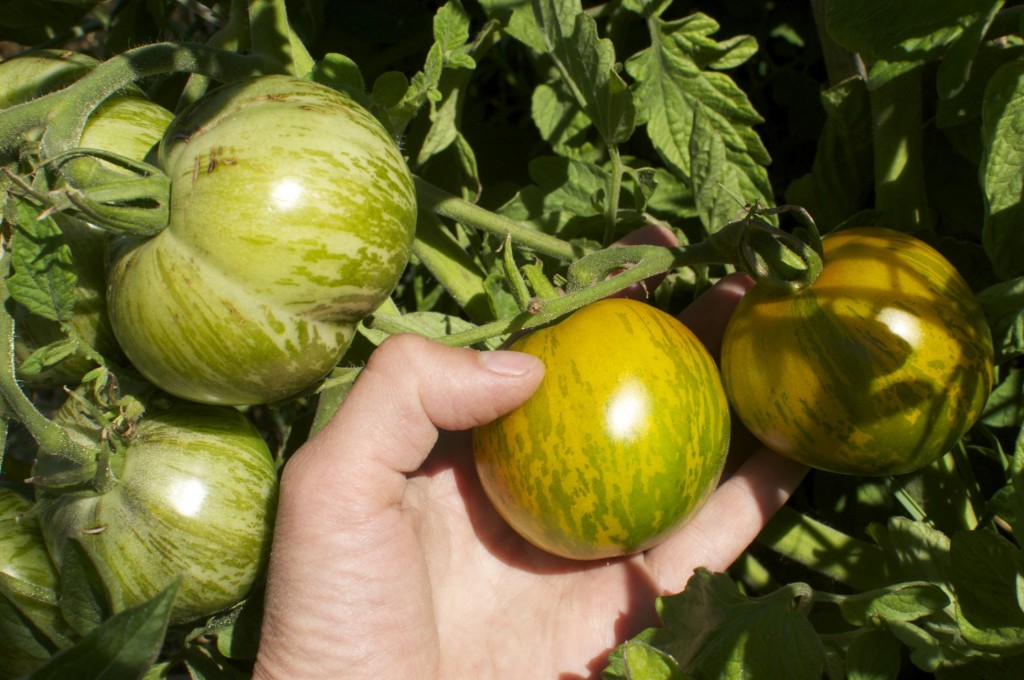 Then there is a more subtle colour change.  All the green tomatoes will start out the same green colour as unripe red ones.  Then gradually, from the top to the bottom they start turning a brighter hue. The Lime Salad's go a little darker, the green grapes get brights, and Green Zebra turn a little more yellow, a chartreuse I suppose.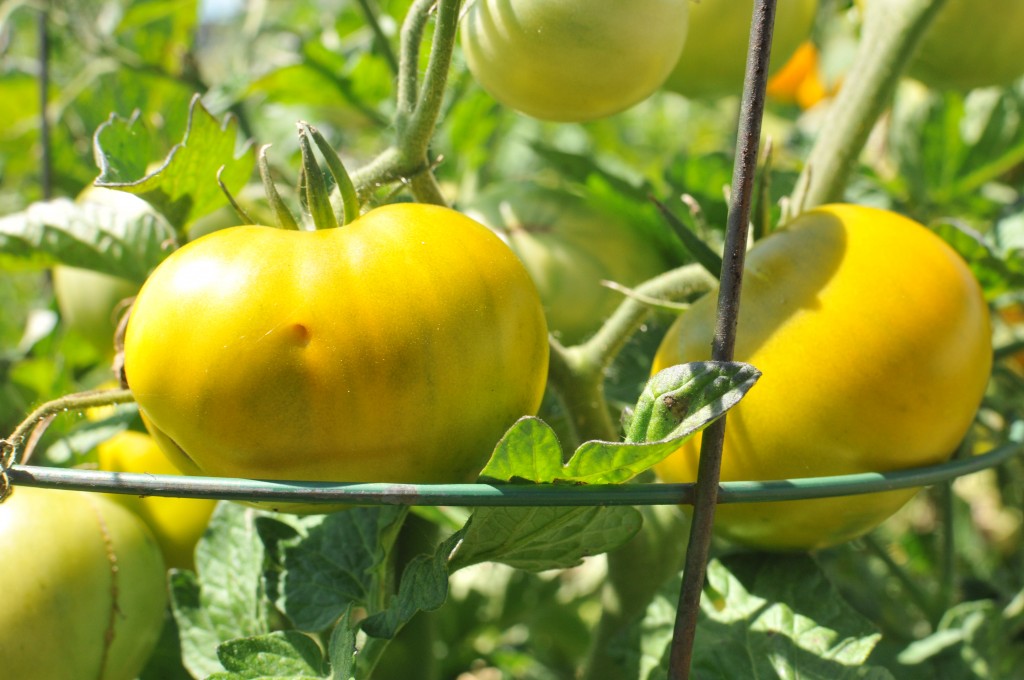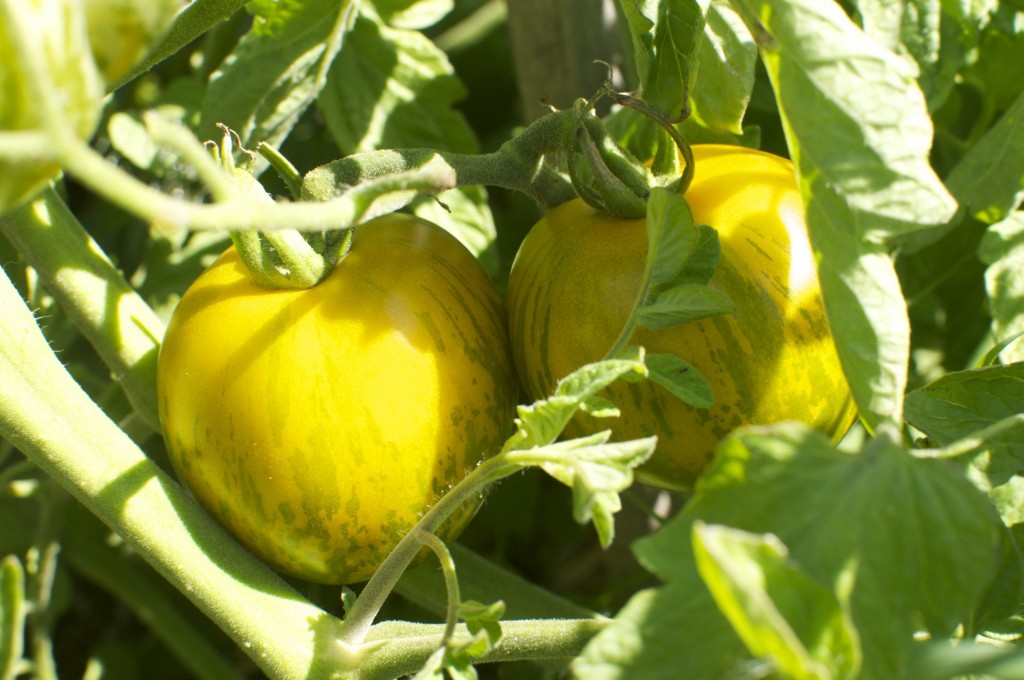 Last but not least you can simply taste one.  The green varieties all seem to be quite prolific.
If you bite into an unripe one simply wait another week.  You'll recover.