This time of year we do a few simple good deeds.  A box of food goes to the Toronto Food Bank, a donation to my brother's movember fundraiser is always in order, and this year we're donating to Sick Children's Hospital in the name of all the hard working people who helped Robin and his feet get walking.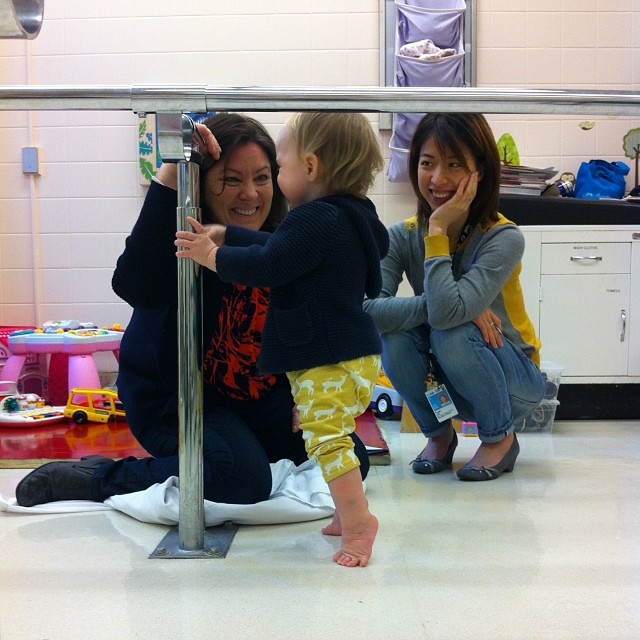 The easiest good deed of the season so far was creating a holiday greeting card through the Kinder® Canada Facebook page. For each card created, Kinder® will donate $1 to the Children's Miracle Network. They are well on their way to donating $25,000 this season. Rebecca really enjoyed making her card and printed it out to happily colour on for the rest of the afternoon.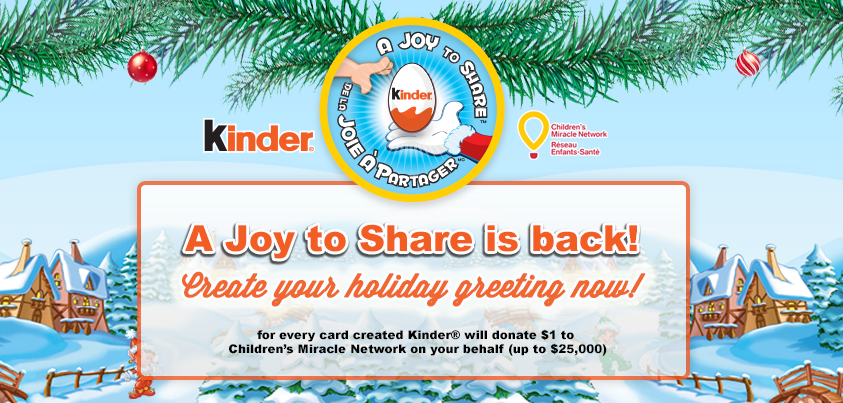 So swing on over to the Kinder® page and make a card for a good cause.
What are your family's favourite ways to give this time of year?
Disclosure: I'm part of the Kinder® Mom program and I receive compensation as part of my affiliation with this group.  The opinions on this blog are my own