I'll admit, I barely know what cottage cheese tastes like. I buy it, put it in the fridge, and then my husband sits down and eats the whole tub with a spoon. In order to share this recipe I had to sneakily buy and mash potatoes during a baby nap. If Ryan had the chance he would have stolen the cheese with no regrets.
Good thing he didn't, since I really needed to make mashed potatoes.  Chunky, cheesy, mashed potatoes.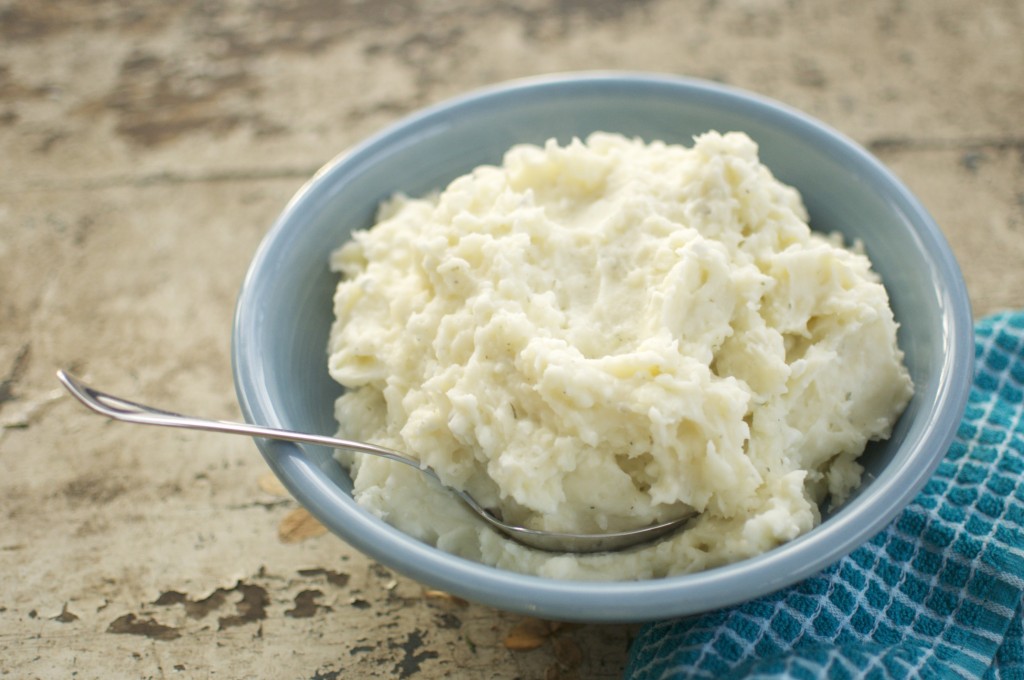 We are constantly in search of protein around here, I'm not sure why but I especially find my daughter and I are happier the more protein we have. With 30 grams of protein per cup, cottage cheese in the mashed potatoes is an easy way to sneak a little extra into our meals.
Protein Packed Mashed Potatoes with Cottage Cheese
Ingredients
10 small white potatoes
1/2 stick (4 tablespoons) of butter
1/2 cup of whole milk
1 cup of Nordica Cottage Cheese
salt and ground pepper to taste
optional parsley and thyme (dried or fresh)
Instructions
Wash and peel potatoes
Boil for 15 minutes
Drain
Mash in blender, stand mixer or hand mixer along with butter, milk, cottage cheese, salt, pepper and herbs.
Serve as a protein packed side dish
http://cubitsorganics.com/2014/01/protein-packed-mashed-potatoes-with-cottage-cheese/
This month, along with other participating sites, we'll be giving away a Breville Die-Cast Hemisphere Blender valued at $329.99
We'll also be giving away 1 year of free Nordica Cottage Cheese (12 coupons for free Gay Lea product) to one reader
Readers may enter across all participating blogs and may win on a single site. Open to Canadians, excluding Quebec.
Disclosure: I am part of the Gay Lea Blogger Campaign with Mom Central Canada and I receive compensation as part of my affiliation with this group. The opinions on this blog are my own.