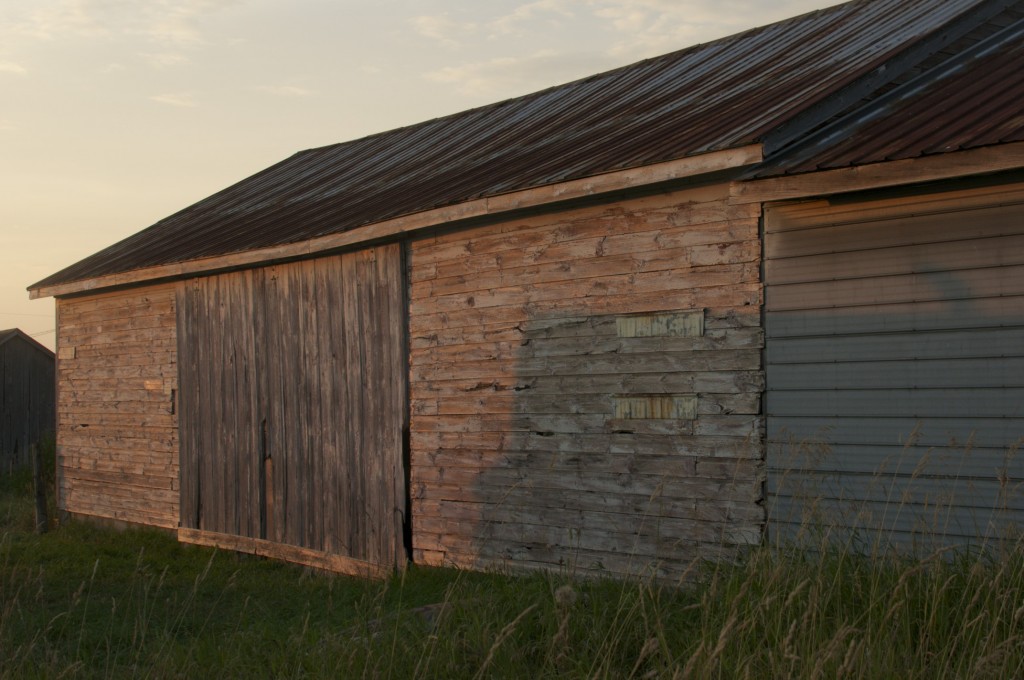 The farm is just full of treasures.  Well treasures in my eyes anyway. For example, this bee-filled vehicle shed has quite a few giant, blue glass, made in Canada, Crown jars.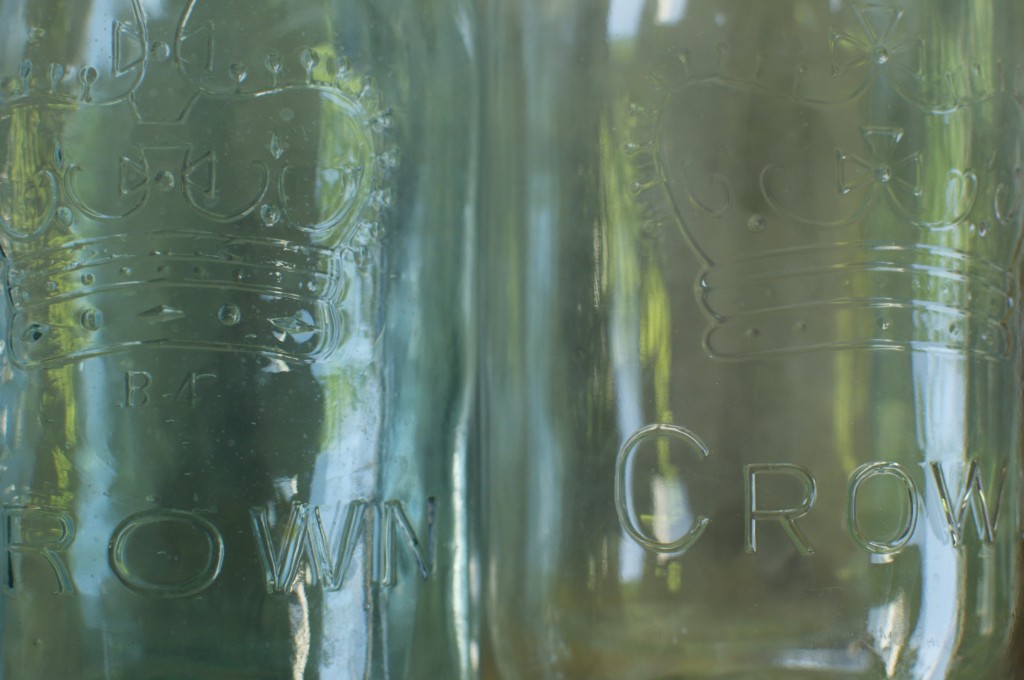 They start out looking pretty hopeless.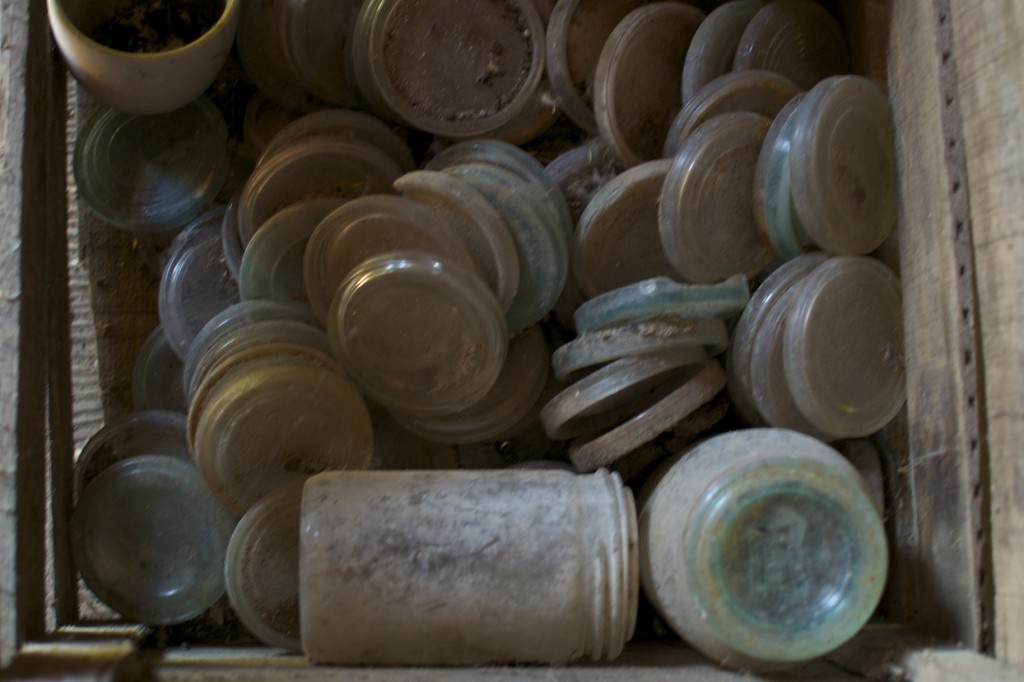 But all it takes is a little elbow grease and an sos pad to turn them into this: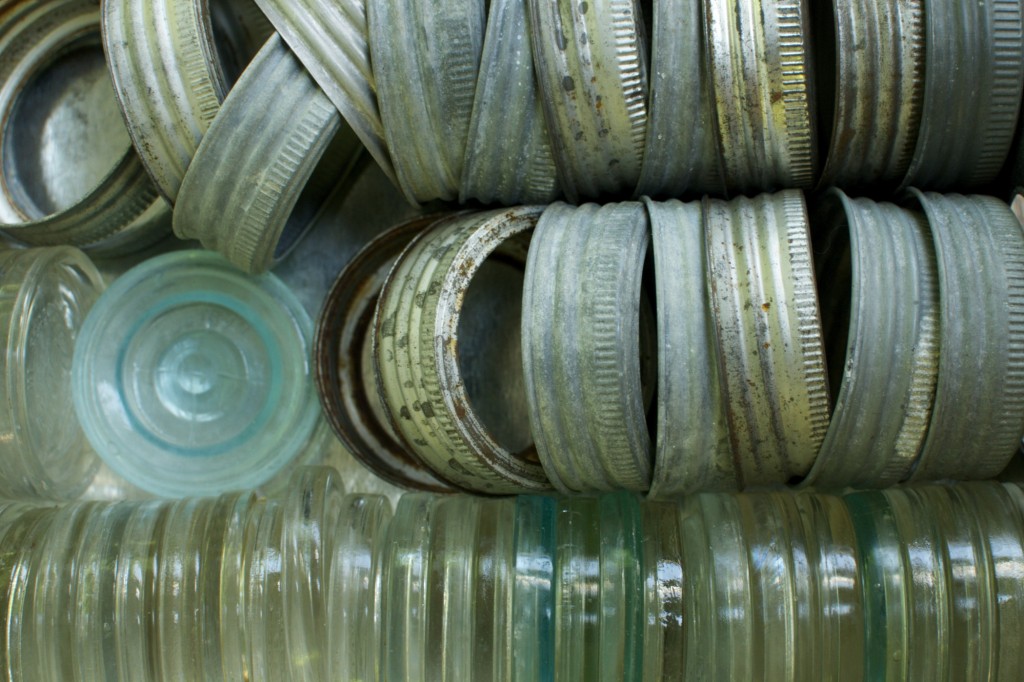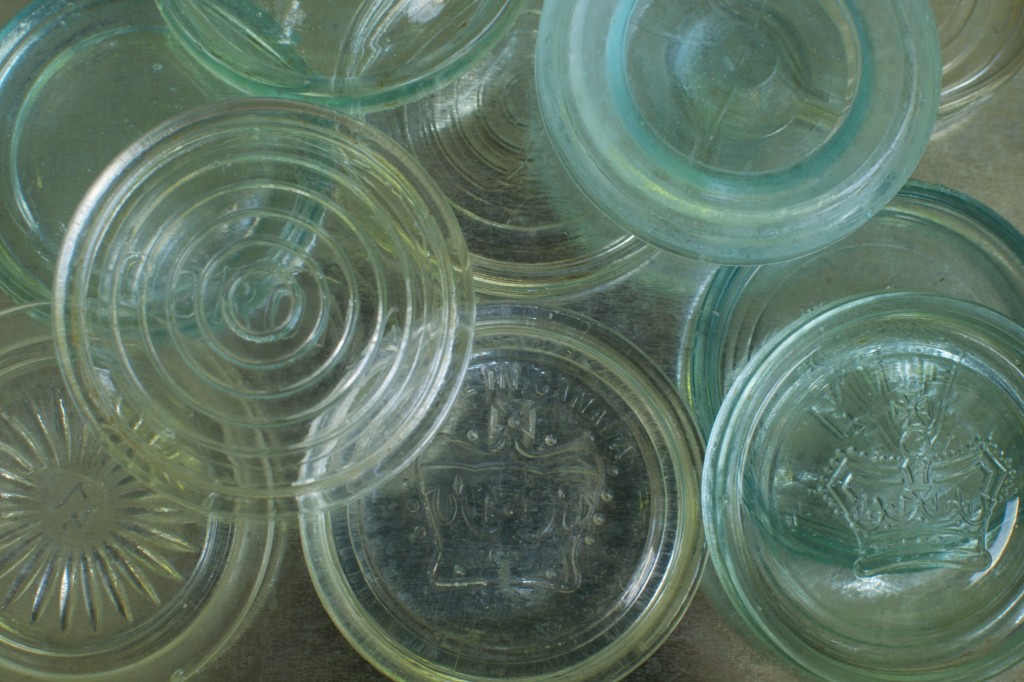 They may not be up to modern preserving guidelines but  now I have all the glass jars and lids I could ever want for storing my dry goods and leftovers. I think they're gorgeous.