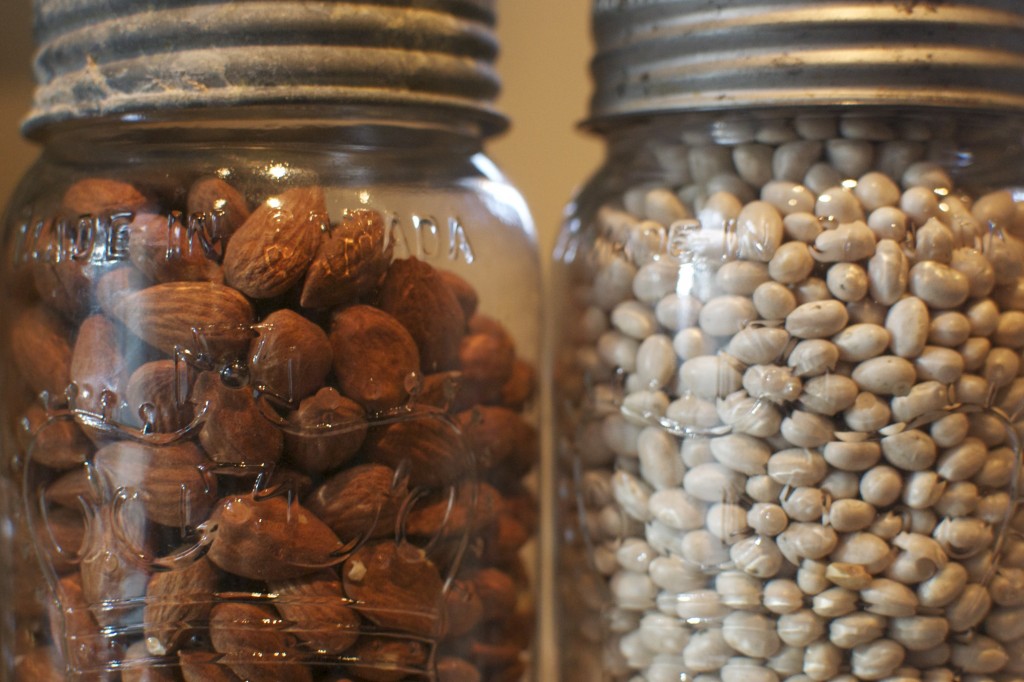 Way back in January,  I was inspired to clean up my pantry.  Friends at Well Preserved and Folks Gotta Eat were writing these great posts about overhauling their pantries and finding 10 bags of quinoa, 4 bags of icing sugar and secret stashes of pudding mix.  Well I dove right in, found my share of ridiculous things, like instant chocolate mousse from our trip to Italy 4 years ago and four types of dried basil, and then promptly felt very very pregnant and couldn't even open the pantry let alone edit and post photos of it.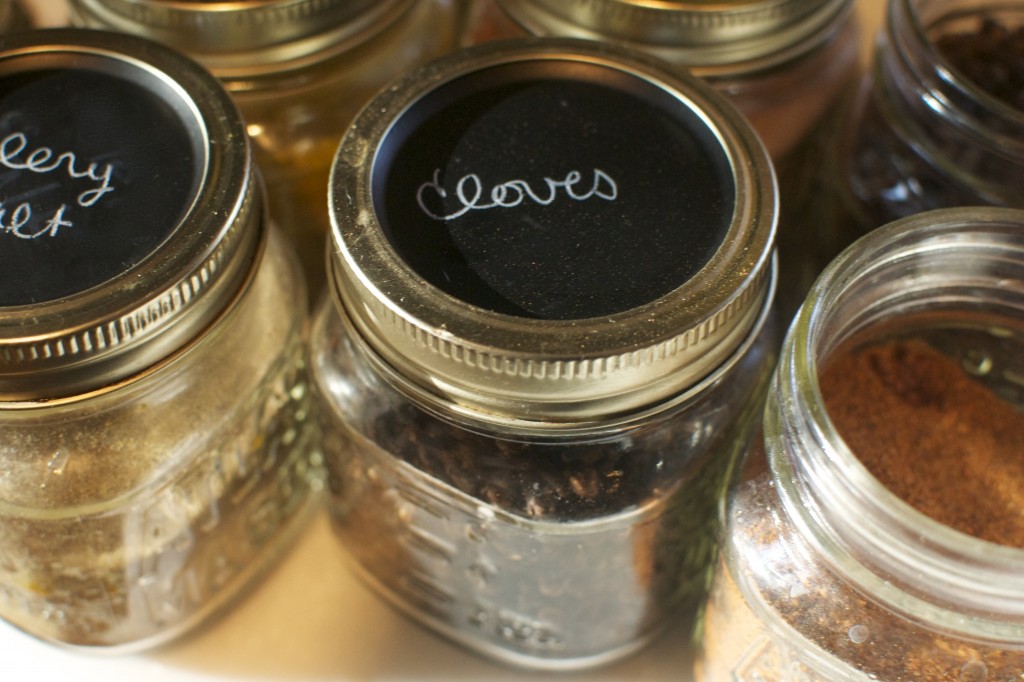 The great thing that came out of this project is we finally finished organizing the spices and they still look great.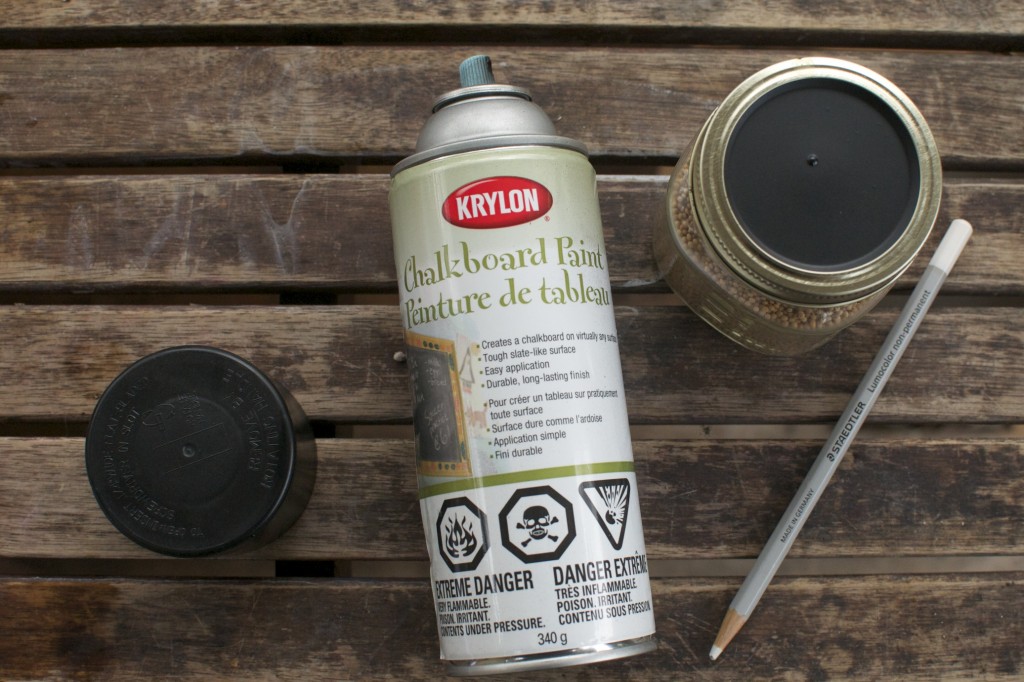 This is such an easy peasy project you can finish in one afternoon. You'll need a can of chalkboard spray paint and a white pencil crayon (I like the Staedtler Omnichrome ones) and a new box of lids.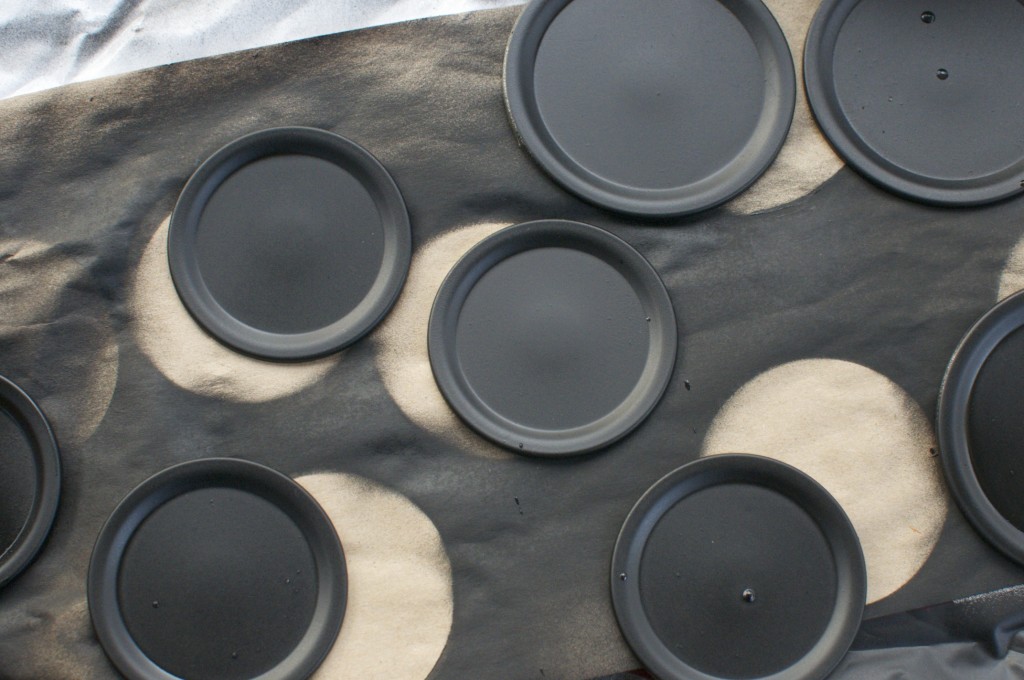 2 coats of spray paint and you're good to go!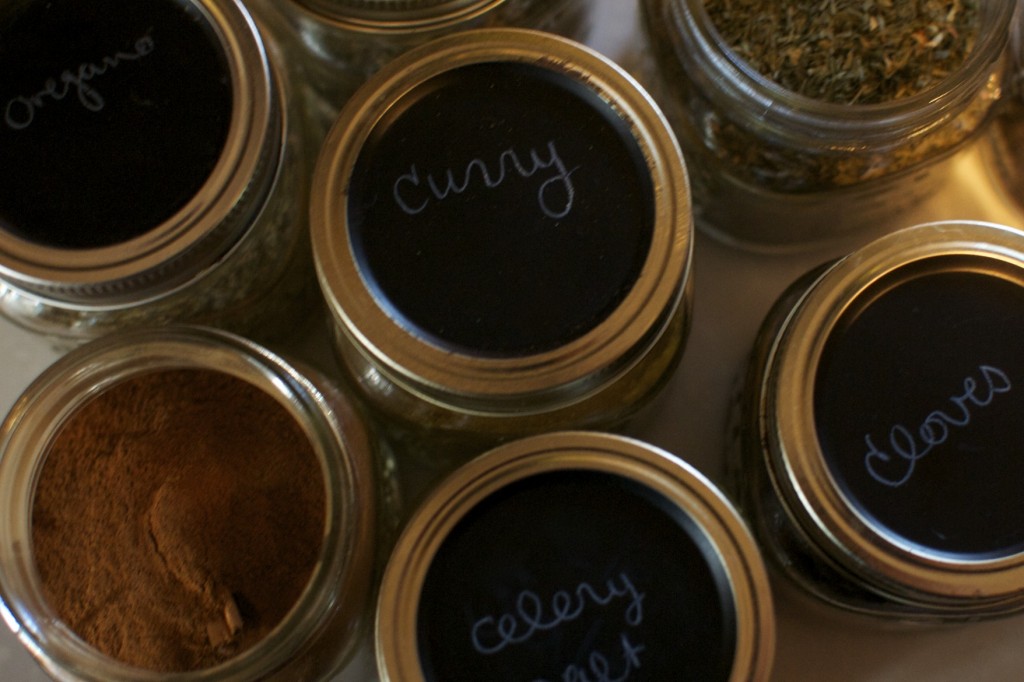 The pencil crayon lasts longer than chalk and isn't messy.  It wipes off if you want it to with a damp cloth.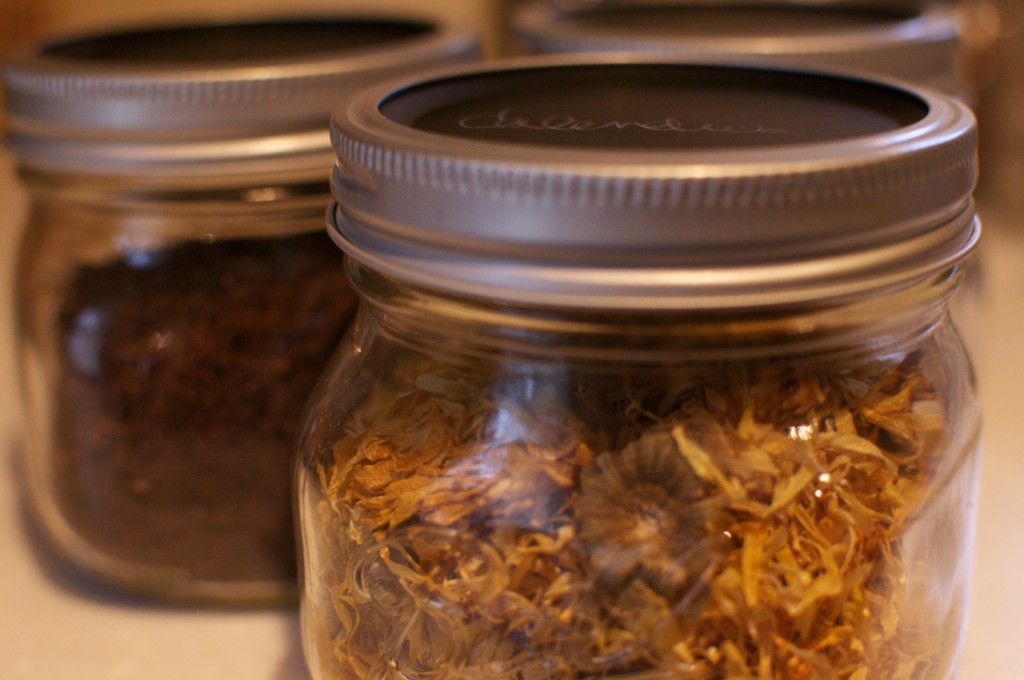 Ahhh, and doesn't the calendula look nice?  I think I'll go brew a pot to celebrate getting this post out of my drafts folder.