Saturday, October 26th, 2013
It's officially cold out side.  It's also raining and the roof is leaking. So if you need me I'll be in the kitchen making curry and taking photographs of cauliflower.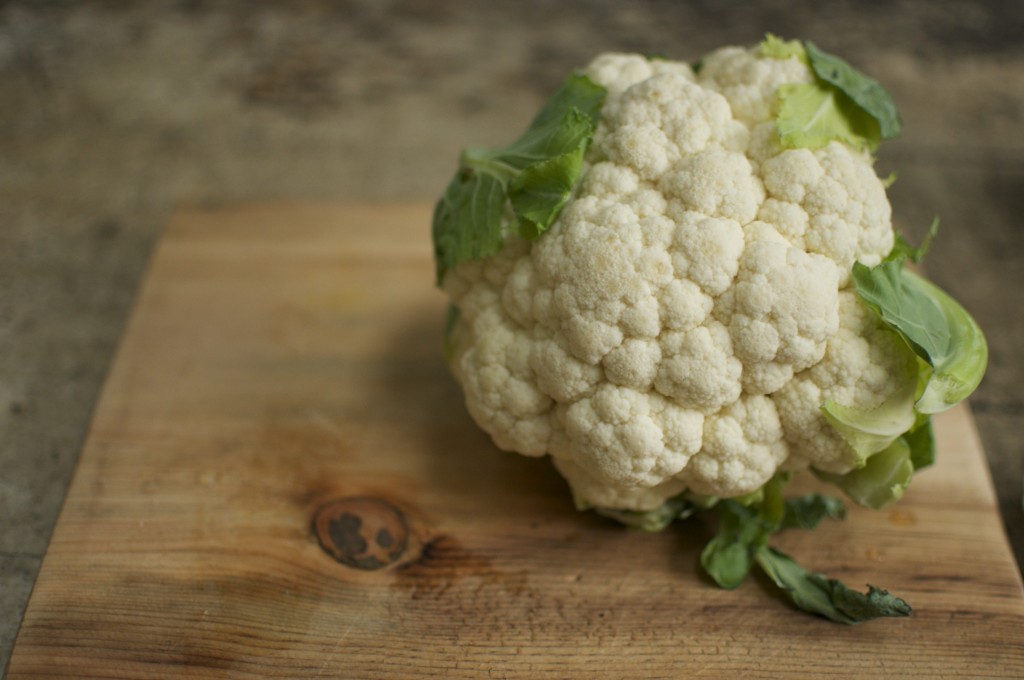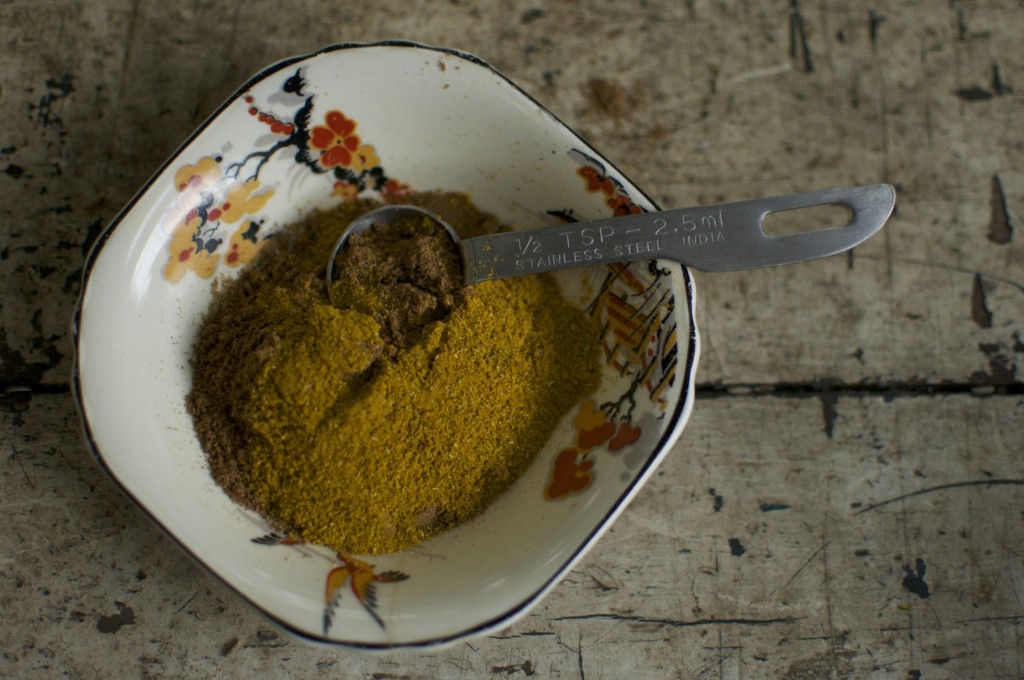 Join me in the kitchen. You will need a bunch of seasonal vegetables and a whole bowl of spice;
1 large sweet potato
1 can of chick peas
1/2 teaspoon of salt
1/2 teaspoon of tumeric
1 teaspoon curry
1 teaspoon garam masala
1 teaspoon cumin
1 teaspoon cumin seeds
the juice and zest of 1 lemon
1/2 cup of water.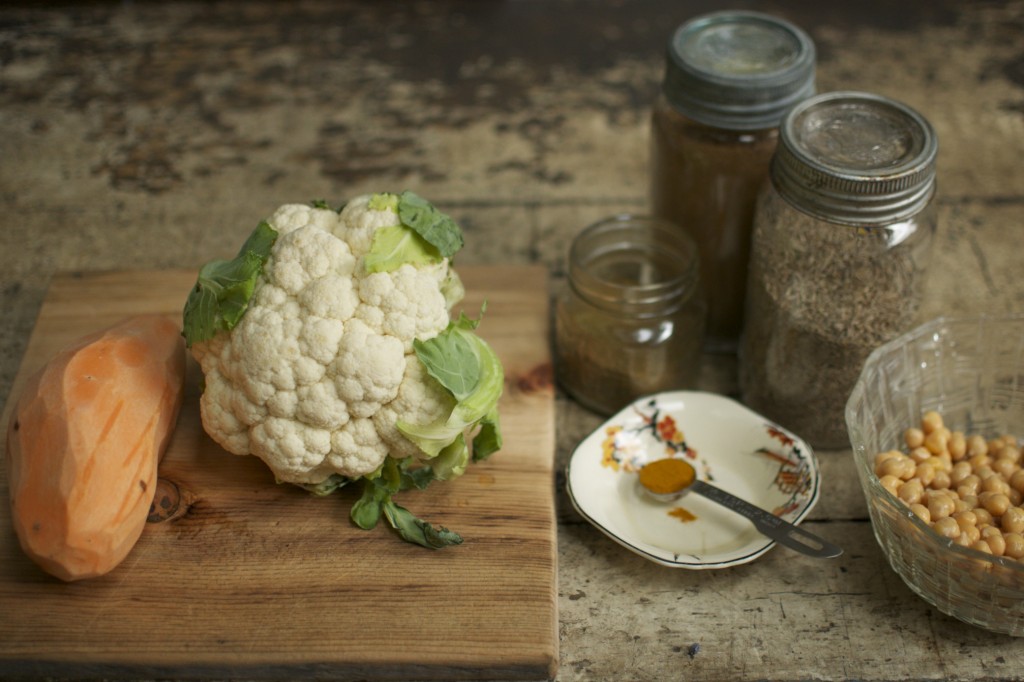 Put a pot of water on to boil.
Peel the sweet potato and chop it into 1 inch cubes.
Throw the cubes in the boiling water for 5 minutes.
Break the cauliflower into florettes and add them to the boiling sweet potato and boil it all together for another 5 minutes.
Drain the vegetables.
Now on to the curry.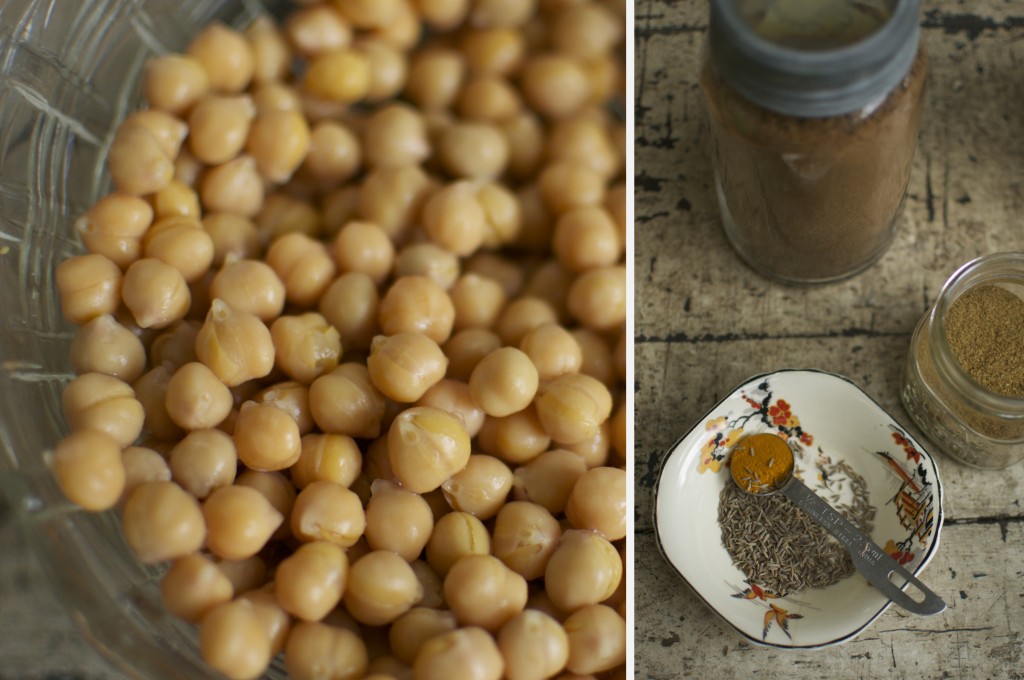 Pour a few glugs of olive oil into your dutch oven or pot and start heating on medium heat. Toss the veggies in along with a strained and rinsed can of chickpeas.  Add all the spices and then 1/2  a cup of water while stirring to evenly coat the veggies with spice. Cover and cook for 15 minutes. After 15 minutes add the kale or spinach along with the lemon juice and zest.  Cook for another 5 minutes. We serve it with brown rice and socca.
We love this protein packed vegetarian meal and curry is a regular feature on our cold weather meal plans.
[amd-zlrecipe-recipe:7]