12 day old Babies Give you Just Enough Time to Oven Roast Tomatoes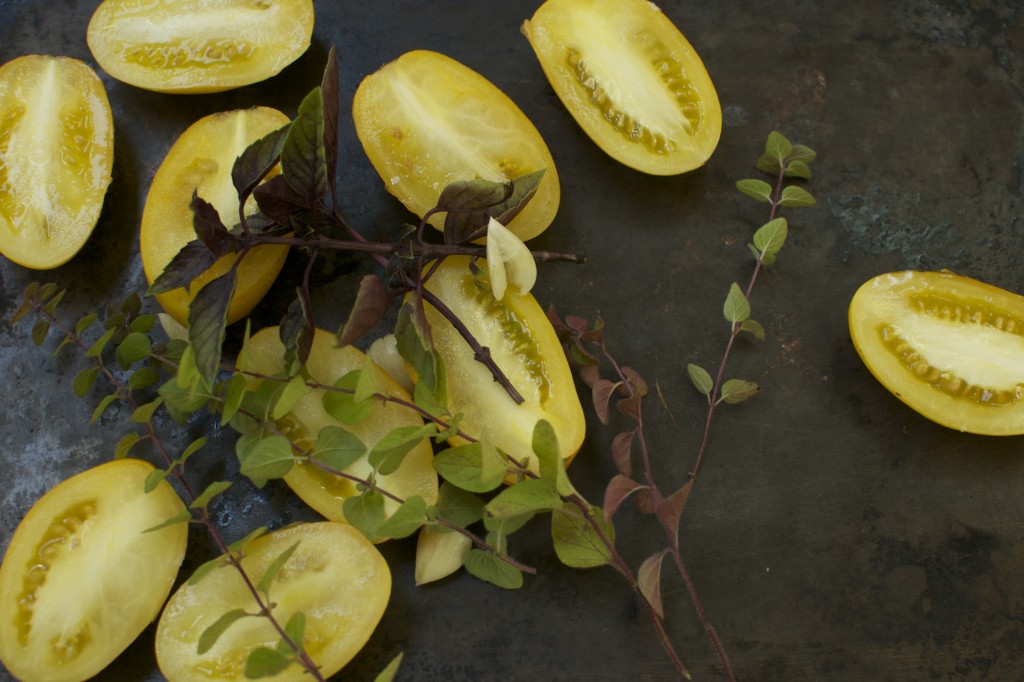 I said I wasn't going to blog this week, but if there's one thing I know about babies it's to seize any opportunity they give you. An extended snooze this morning meant I could make a batch of Oven Roasted Tomatoes and couldn't resist taking a few photos.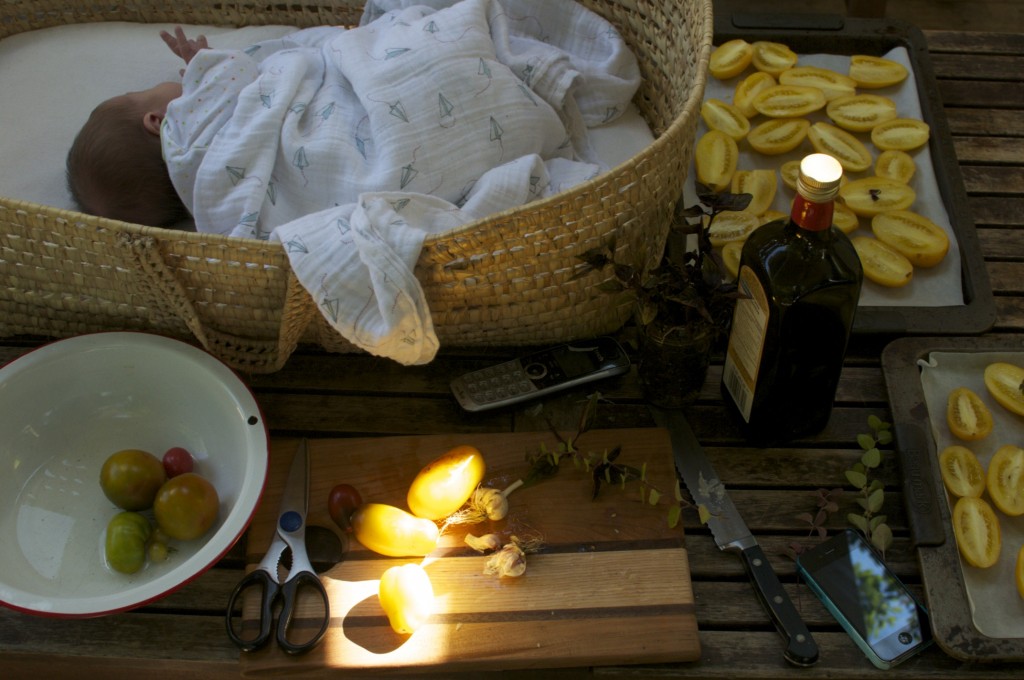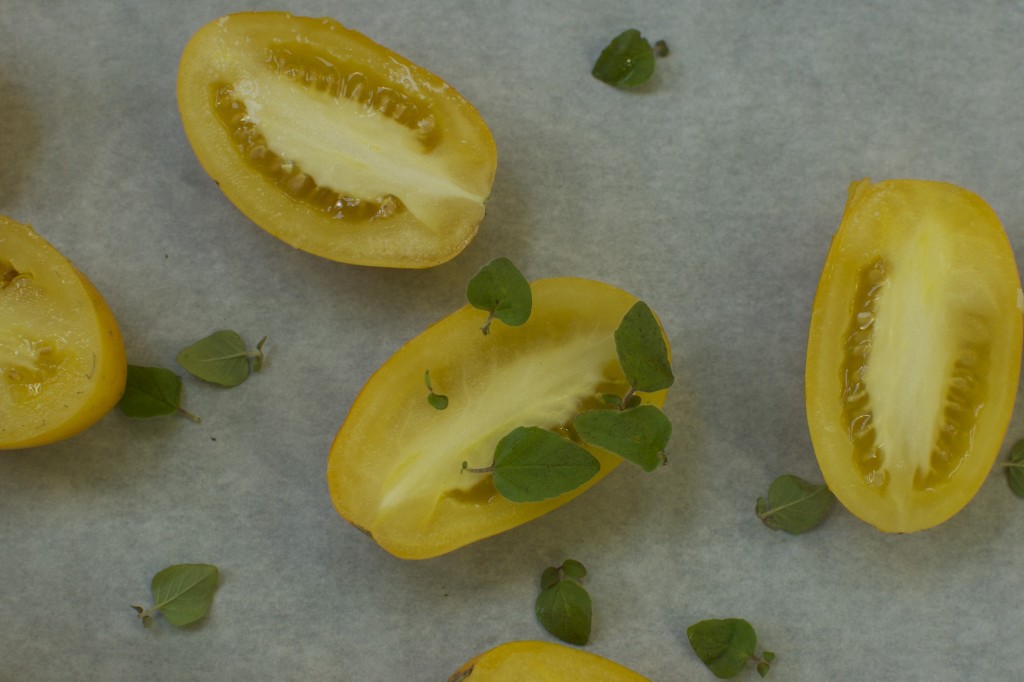 I basically just follow David Lebovitz's instructions except I turn the oven off after a few hours and leave them sitting in there for the rest of the day to finish. Such a nice morning with a bowl of banana legs tomatoes, herbs from the front steps and a sleeping baby.