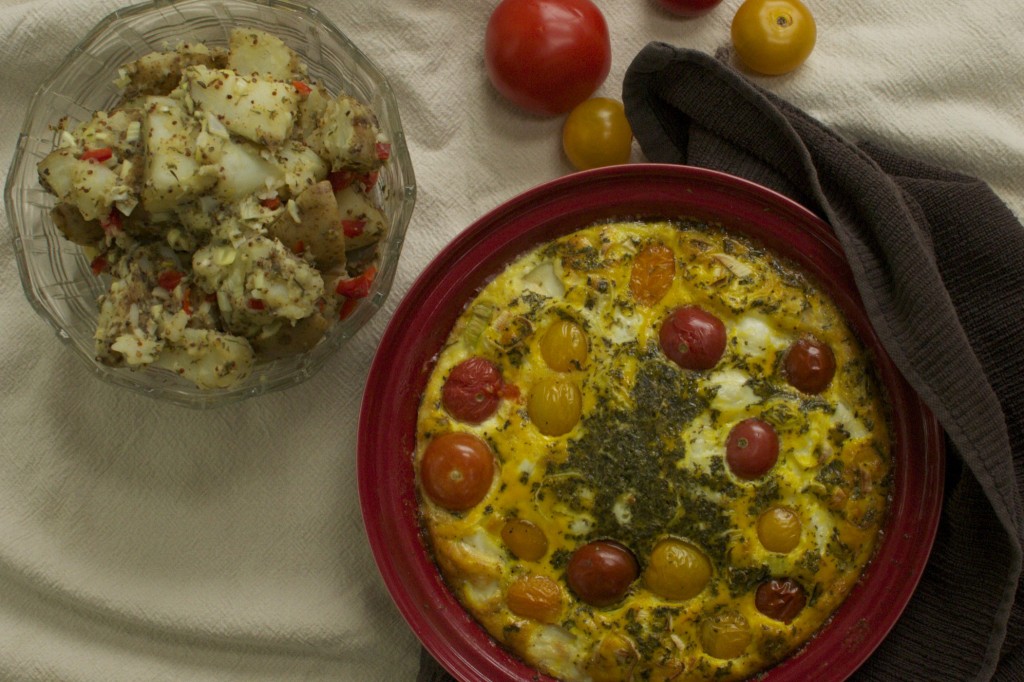 Crustless Quiche is such a simple dinner that tastes as good as it looks.
Start with staple ingredients; eggs, milk, cheese, then you just add whatever seasonal vegetables you happen to have on hand.
Preheat your over to 350
6 eggs
1/2 cup of organic milk
1/2 cup of cheese (any cheese will do, this quiche used about 8 small balls of buffalo mozzarella)
sea salt
ground pepper
butter to grease you pie plate
1 cup seasonal veggies
fresh or dried herbs
Simply whisk together your eggs, milk, cheese, salt and pepper.
Then add your veggies and herbs.  Last night we used a mix of cherry tomatoes, 1/4 cup of chopped leeks, along with basil and parsley. Next week I'm planning on using ramps, spinach and monforte perorino fresco sheep cheese from our fresh city farms CSA along with these really nice eggs from Pyramid Farm and Ferments.

Mix it all up, pour it into a well buttered pie plate and cook for 45 minutes at 350.  Let your quiche rest for 10 minutes before serving and dig in. It's particularly good with potato salad.