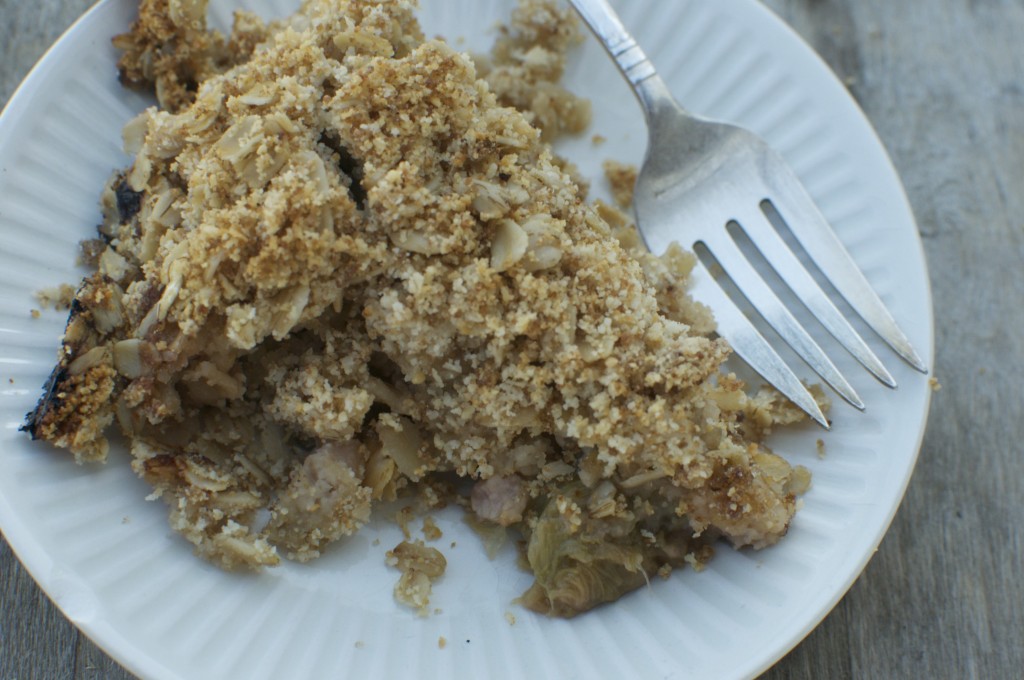 I grew up in the city of Toronto. My mother was from Northern Ontario but really from the East Coast along with the rest of her family. Now we're growing more and more on a farm in Prince Edward County. I've always had rhubarb in all the gardens I can remember and have discovered it is a staple in so many Ontario gardens. Growing in the back lane behind my childhood home where the neighbours would help themselves. We'd eat it dipped in white sugar and if we were really lucky my mother would start some stewed rhubarb on the stove when we sat down to dinner. She would simmer chunks of rhubarb with sugar on the stove and by the time we were done eating, desert was ready. Some times it would go with ice cream but more often than not we'd just eat it warm in little desert dishes.
In my first garden, I promptly planted rhubarb. Our old dog Hazel promptly dug it up and ran around with it like a prize. I managed to get my wrangled plant back from that bad little puppy, replanted it, taught Hazel to stay out of my garden and then years later, moved that same plant along with us to our present home.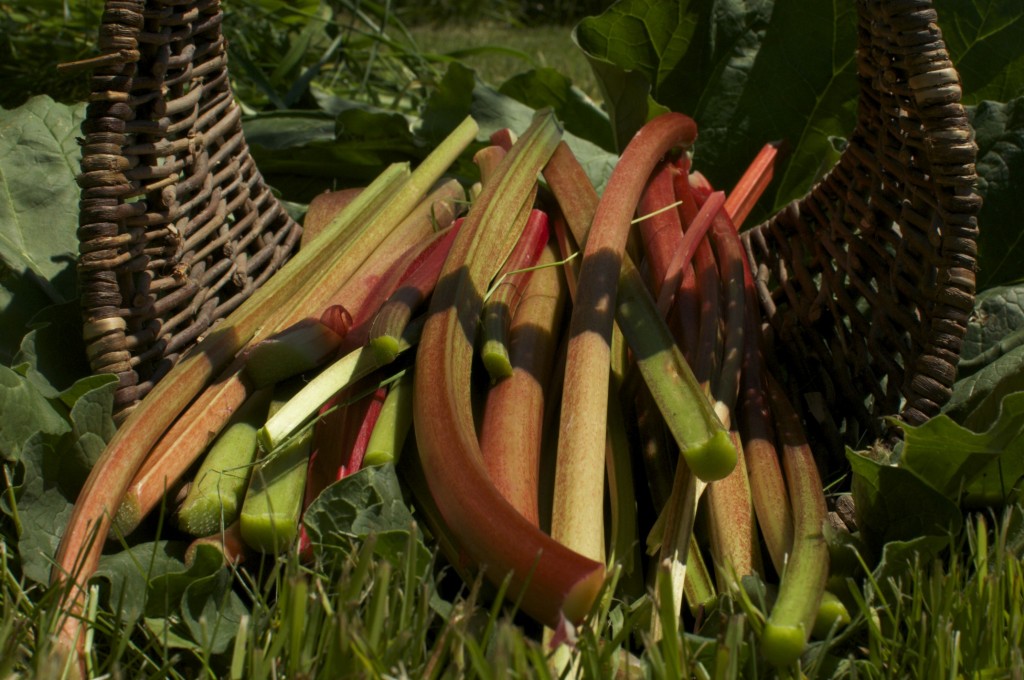 Now at the farm, there is the biggest patch of rhubarb I've ever seen. There's enough of this perennial vegetable for 3 families to take more than they need. Last year we made jam and we're just on the last of it now. I freeze loads of it just so I can make stewed rhubarb and rhubarb crisp when ever the mood strikes.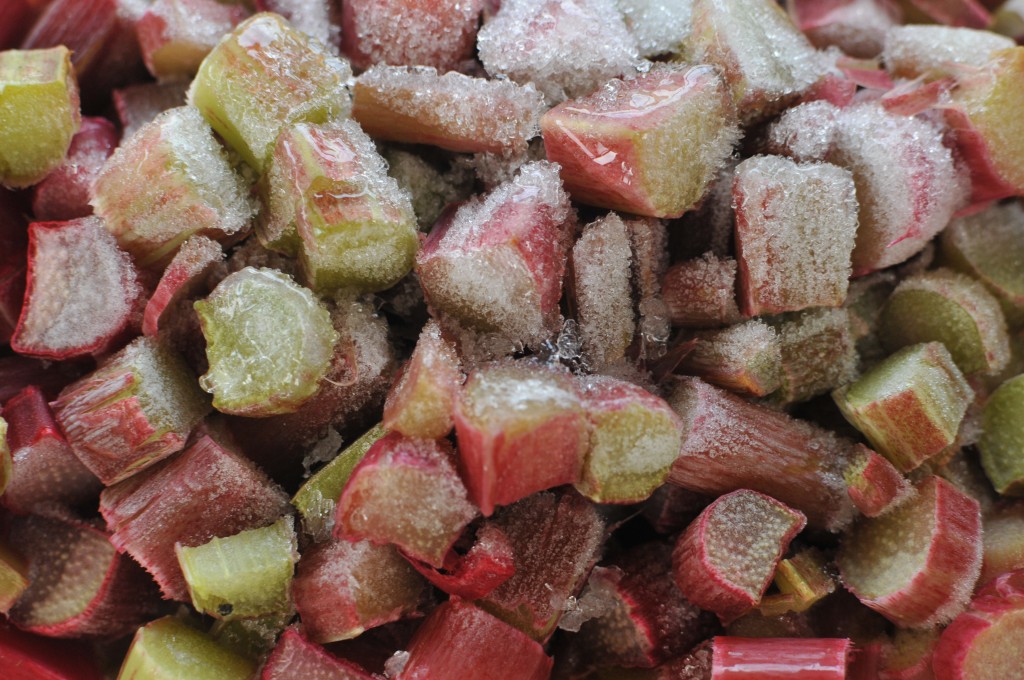 Rebecca and I made crisp today. We're up at the farm where we don't have an oven, so we are barbecuing our crisp.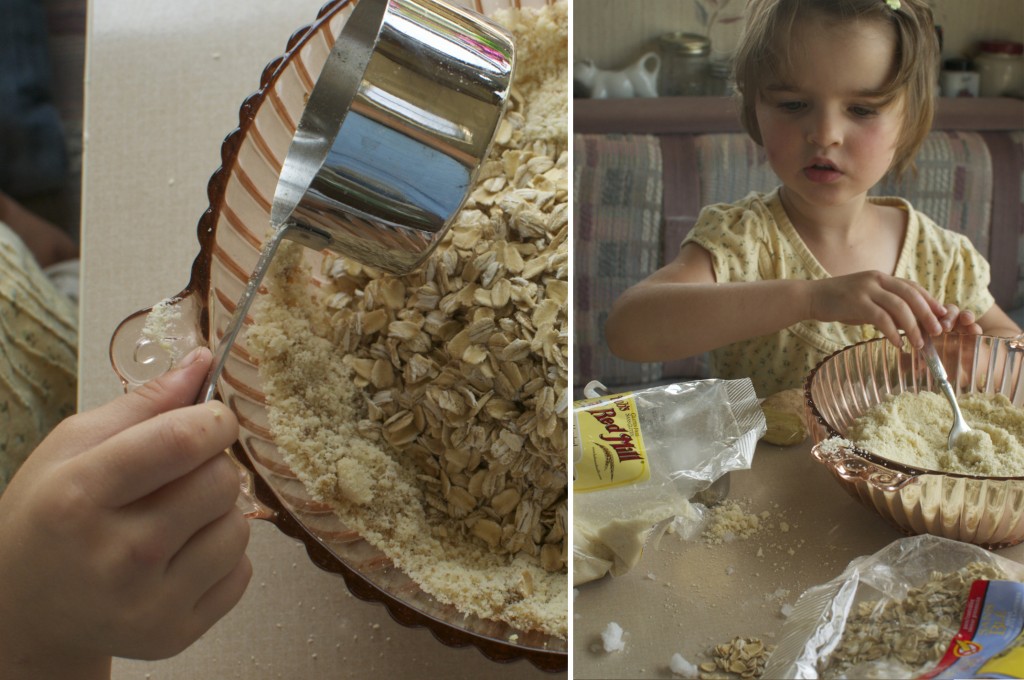 Ingredients:
4 cups of rhubarb roughly chopped into 1-2 inch chunks
1 cup of brown sugar split in half
1 1/2 cups almond flour
1 1/2 cups gluten free rolled oats
2 table spoons of grated fresh ginger
1/3 cup coconut oil
1/4 teaspoon of lemon juice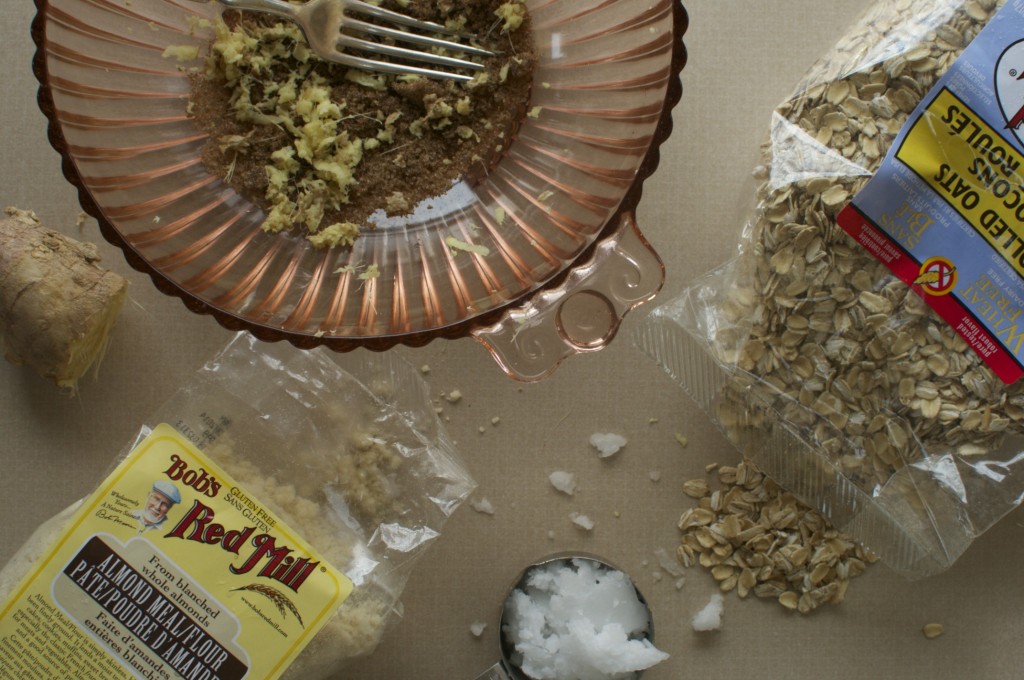 Preheat your oven or grill to 350
Chop up your rhubarb into 1-2 inch rough chunks. Add 1/2 your brown sugar and heat on low heat on the stove for 5 or 10 minutes while you prepare the topping.
Combine the rest of the sugar, the almond flour, the oats, grate your ginger and toss it in. Start mixing it together and add your coconut oil. keep mixing until it forms lumps.
Grease your pan lightly with coconut oil.
Pour in your stewed Rhubarb.
Cover with the topping and smooth it all out.
Bake for 40-45 minutes until the rhubarb bubbles up and the top is brown.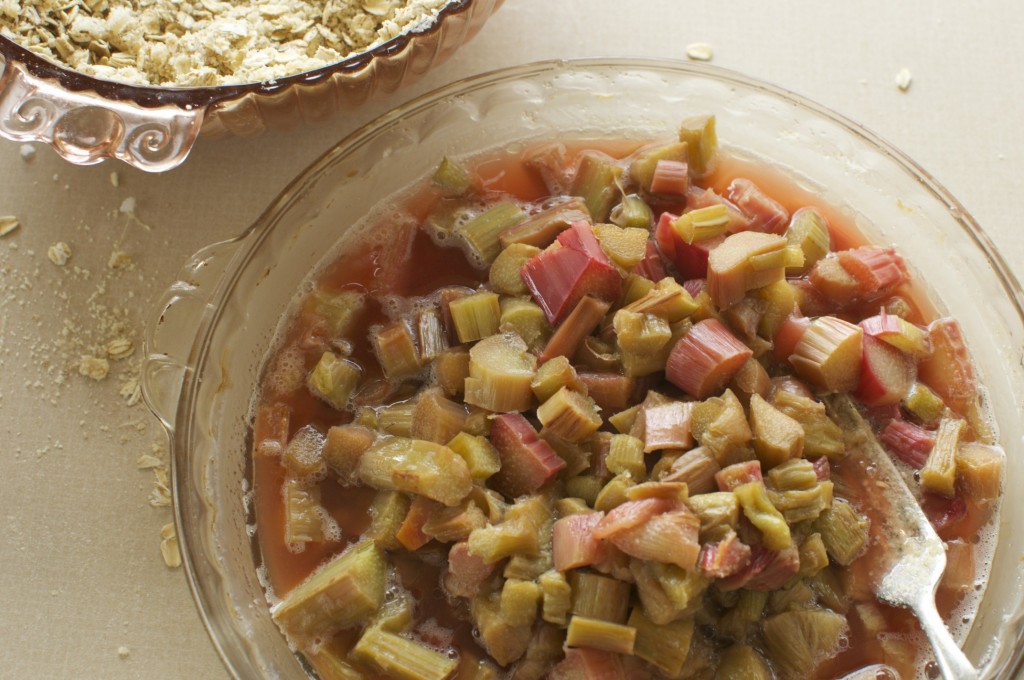 So how do you eat rhubarb? I understand that dipping it is sugar is pretty specific to Eastern Ontario. Do you stew it to eat over ice cream? Mix it with other fruits like strawberries? I've got a few more bags in the freezer and I'm ready to try your suggestions.
This post is part of The Canadian Food Experience Project and features a regional Canadian food. 
Check out all the great contributions from 80 other Canadian Food Bloggers.