Rebecca and I would like to share a little of one of our favourite books with you. It's her birthday and she's 4 years old today so we are celebrating at the farm by picking tomatoes and reading our favourite books.
A well loved copy of First Tomato, part of a charming trilogy of books from Rosemary Wells, came to us from Marla and Josie.  These books describe terrible, no good, very bad days that are turned around by traveling by imagination to the Bunny Planet and "the day that should have been".
We love this book and the trilogy is a regular part of our story time repertoire.  So this year while Rebecca picked the first tomatoes she insisted we make first tomato soup and who am I to resist such an honest request?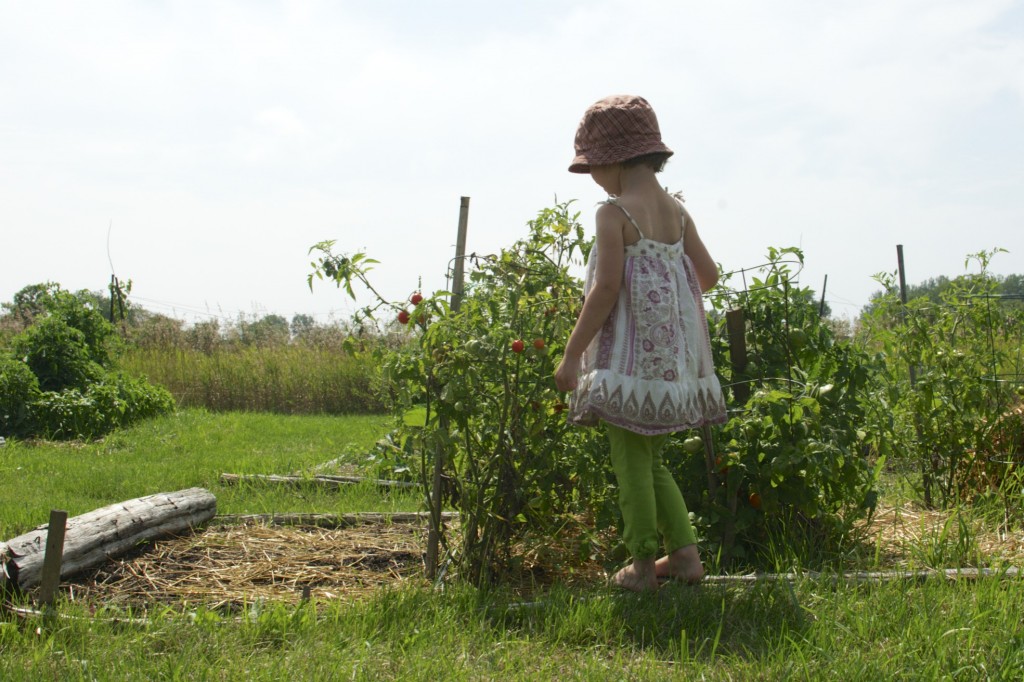 I hear my mother calling when the summer wind blows. Go out into the garden in your old, old clothes.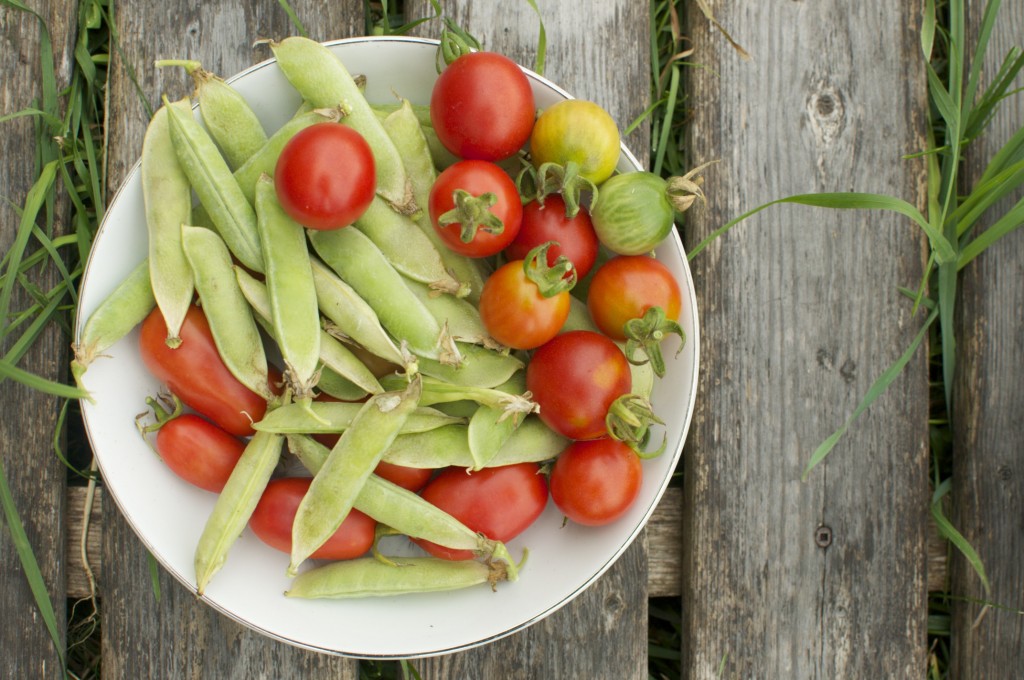 Pick me some runner beans and sugar snap peas. Find a ripe tomato and bring it to me please.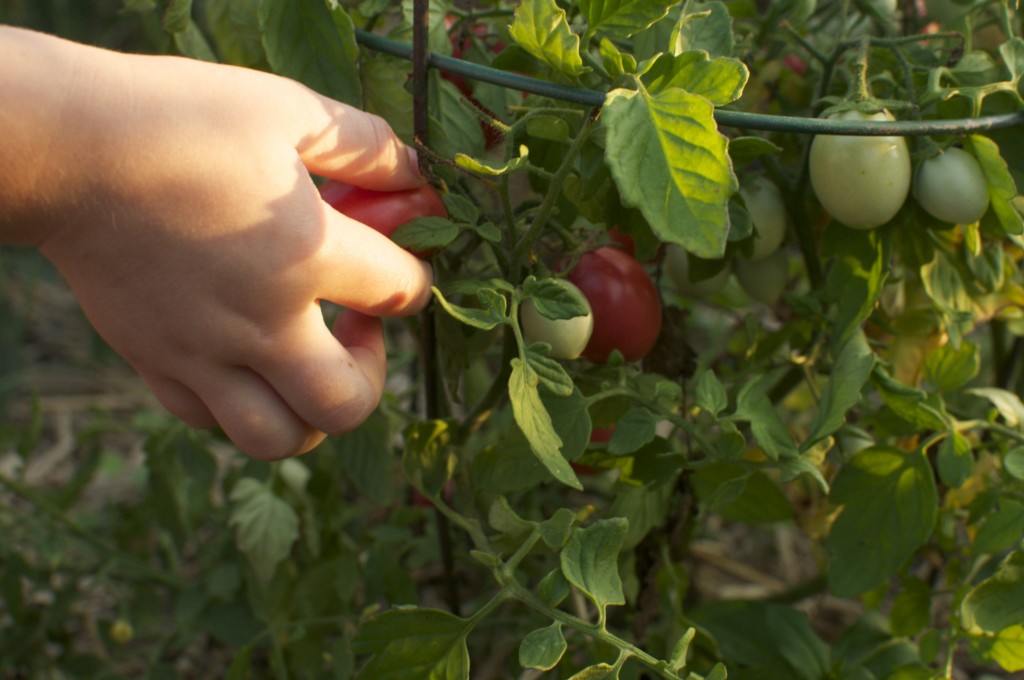 A ruby red tomato is hanging on the vine. If my mother didn't want it, the tomato would be mine.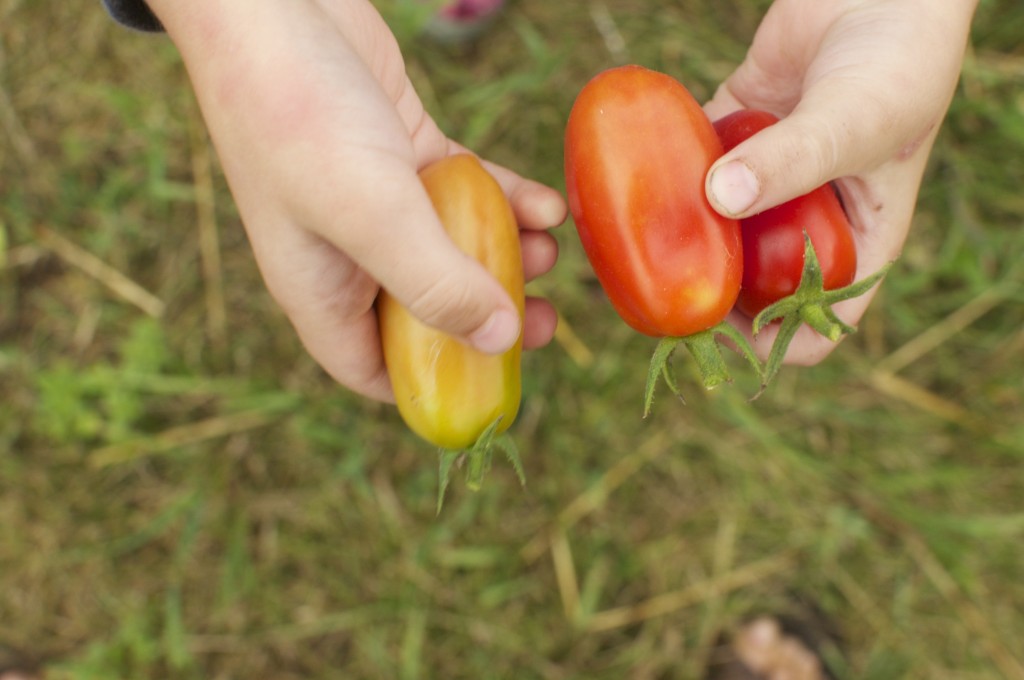 It smells of rain and steamy earth and hot June sun. In the whole tomato garden it's the only ripe one. I close my eyes and breathe in its fat red smell. I wish that I could eat it now and never, never tell.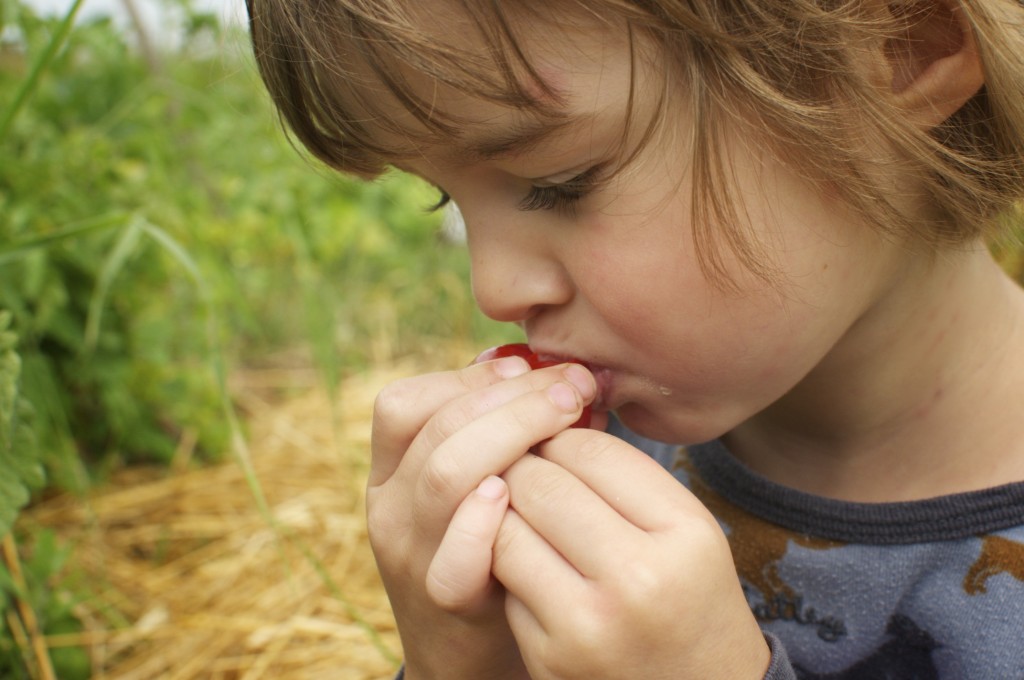 But I save it for my mother without another look.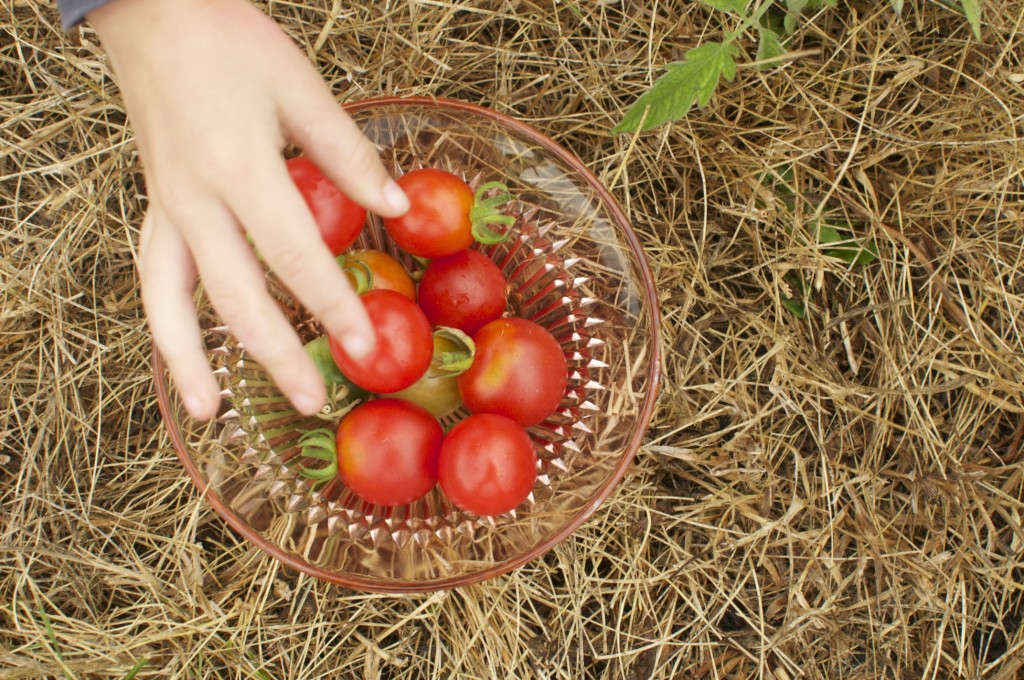 I wash the beans and shell the peas and watch my mother cook.
I hear my mother calling when the summer winds blow. "I've made you first tomato soup because I love you so."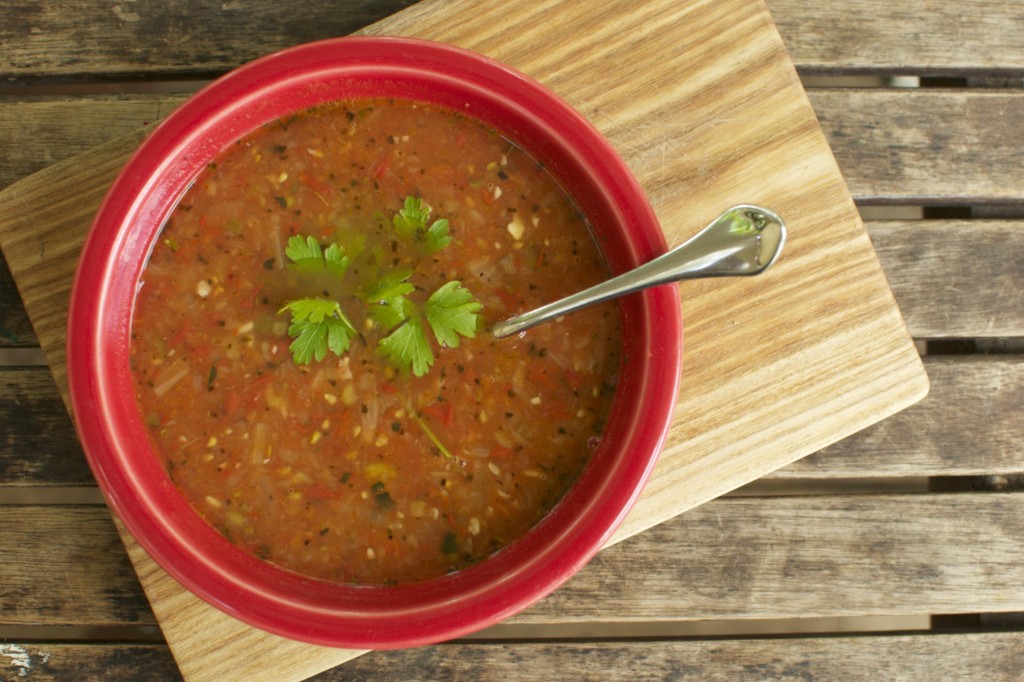 Sigh. So we picked the tomatoes at the farm and carefully brought them back to the city where we cooked up some first tomato soup;
Because I love her so.
The tomatoes are just starting to pour in.
How does your family enjoy the abundance of August tomatoes?
What are your favourite gardening related kids books?
Ingredients
2 cups chicken stock
2 cups water
2 cups ground or crushed tomatoes
1 cup ground zucchini
1 finely chopped onion
1 clove garlic
1 teaspoon chopped parsley + fresh parsley to garnish
1/2 teaspoon white sugar
salt and pepper to taste
Instructions
On medium low heat cover and cook onions and garlic until transparent, about ten minutes
Add zucchini and tomatoes and cook another 5 minutes
Add sugar and chopped parsley
Cover with water and chicken stock
Add salt and pepper
Cook another 20 minutes.
http://cubitsorganics.com/2013/08/favourite-books-first-tomato-by-rosemary-wells/
copyright 1992 by Rosemary Wells Published by Dial Books
Thanks to Kitchen Aid for the awesome grinder.