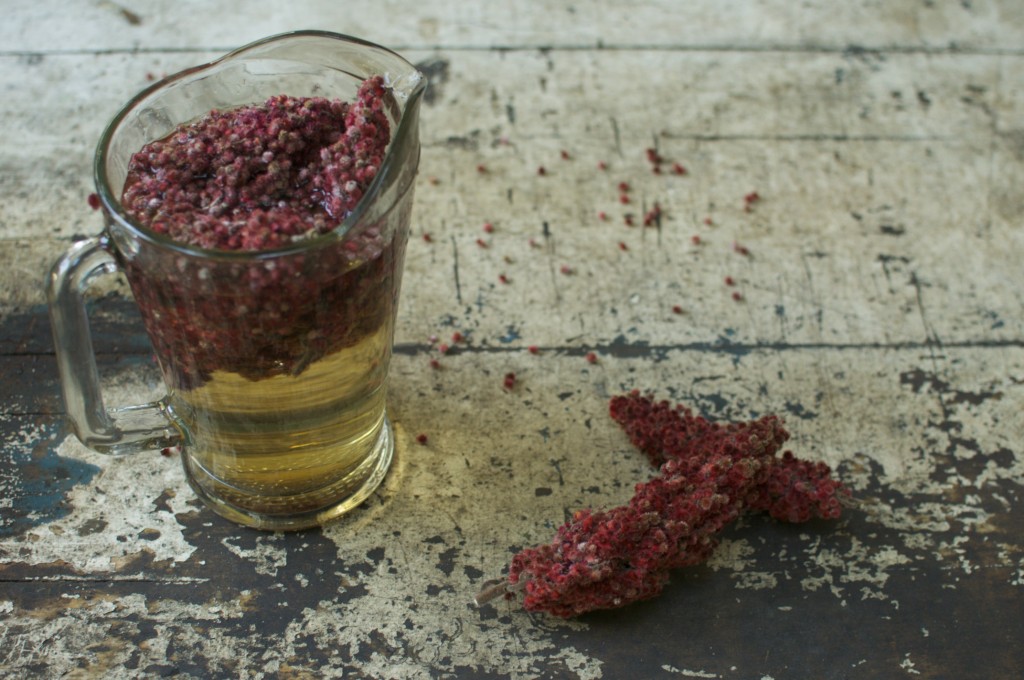 We spent summer drinking iced tea made from foraged sumach bobs. We're enjoying it well into fall this year and have even frozen some of their fruit, known as drupes, for a vitamin C boost later this winter.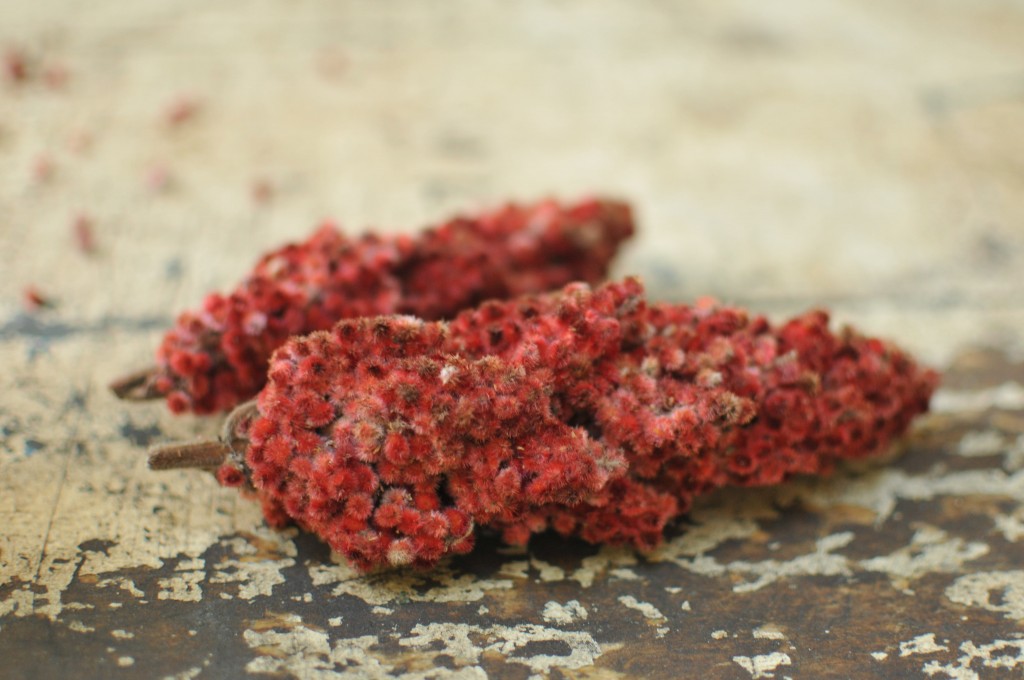 One of my brothers was under the impressions that the gorgeous red blossoms of sumach trees were toxic and they're far from it. You can eat Sumach. Not only is it perfectly edible, the lemony taste and high levels of antioxidents and vitamin C makes sumach quite satisfying brewed into tea.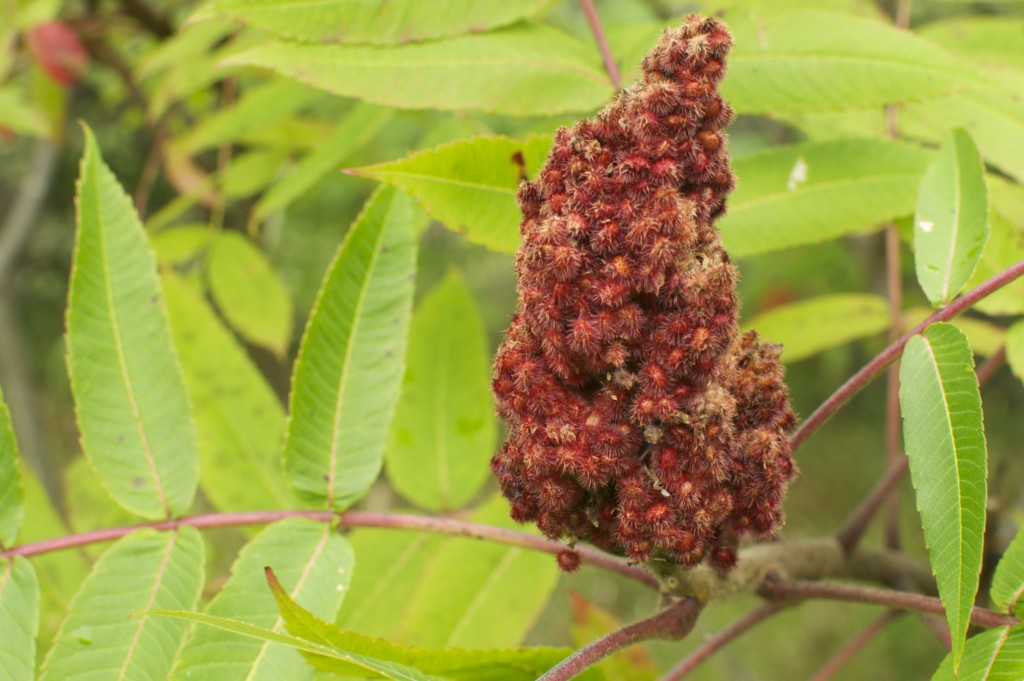 Here in Ontario, there's a few weeks left if you'd like to make your own this year. First you'll need to find a nice group of staghorn sumacs.  They're easily located by their bright crimsom drupes. It's easier with clippers but it's not hard to pick entire bunches with your bare hands. Pick enough until you have enough to fill a jar or jug to brew your tea in.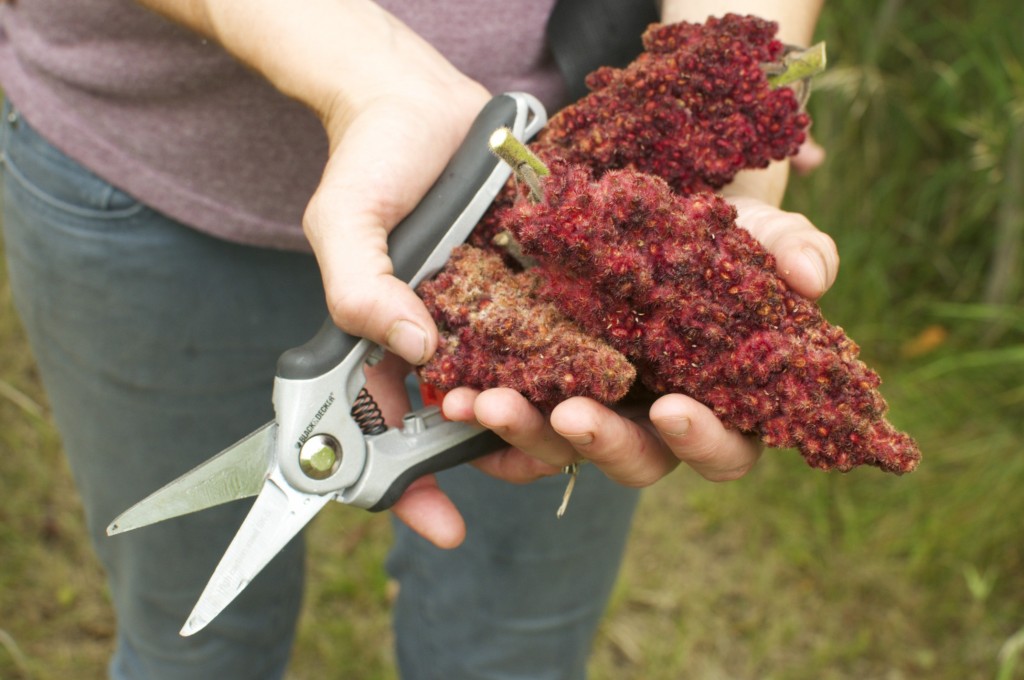 After a quick check for insects, cover them with cold water and weigh down the floaters with a jar or plate. It's important to use cold water as warm water will release too many tannins and make a bitter drink.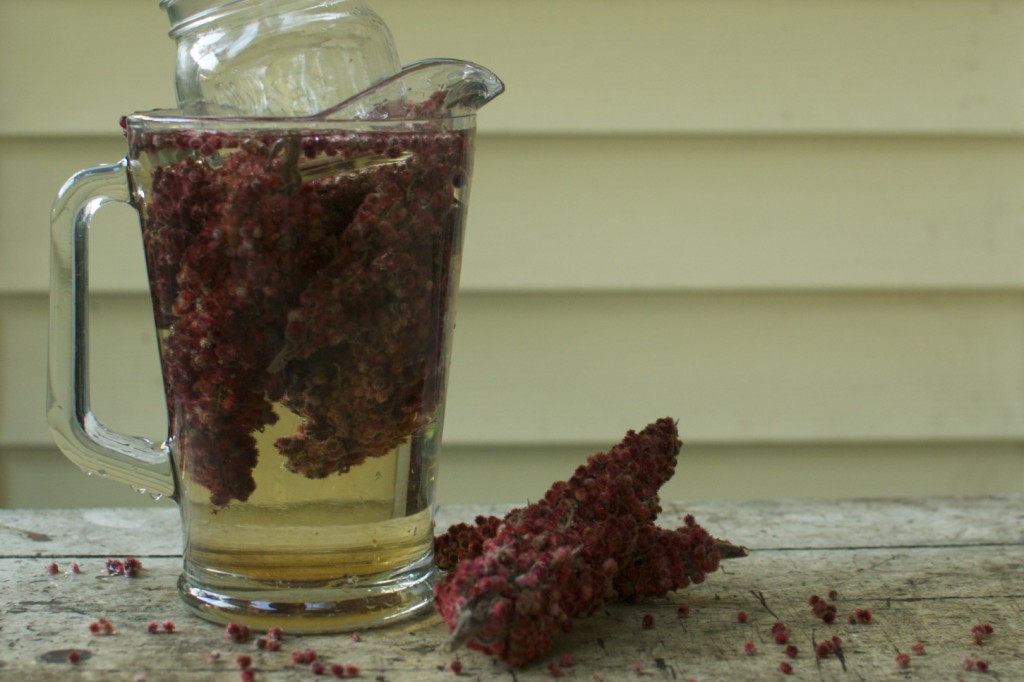 Now we wait. I let it steep over night, leaving the pitcher sitting out on the counter or in the fridge.
Once the water has turned a nice red colour, strain it through cheese cloth or a coffee filter as there are many fuzzy little hairs a strainer would miss. Then sweeten to taste. I use a light simple syrup of a 1/1 ratio of organic sugar and water although local honey would work fine.  Just a few tablespoons of each, heated on the stove for a minute and added to the pitcher of tea.  Then I add a bunch of ice and enjoy.  It's great on a hot day or a cool evening and a great healthy drink.
I've found that kids really like making it. Rebecca just likes eating and drinking flowers right now but even our 12 year old friend David thought it was cool to find a plant and make something from it.
Have you ever made tea from Sumach bobs? If so, how do you make it?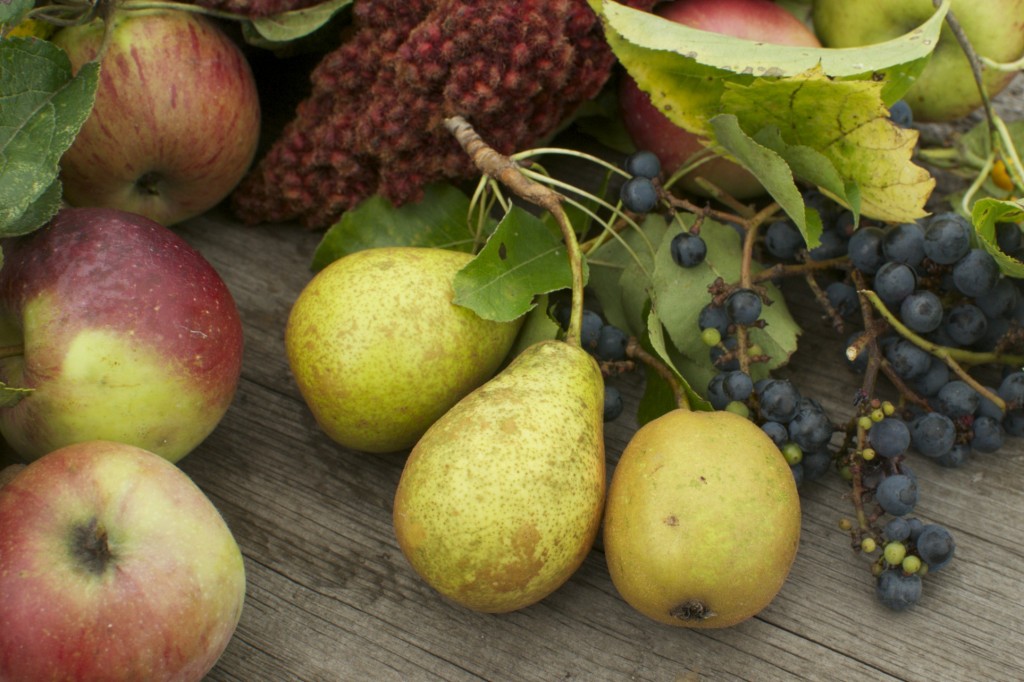 Have you ever made tea from Sumach bobs? If so, how do you make it?
Here's a great link about sumach: www.uconnladybug.wordpress.com/a-closer-look-at-sumac/