Great Canadian Food Experience; Preserving Our Canadian Food Tradition by Canning Heirloom Tomato Sauce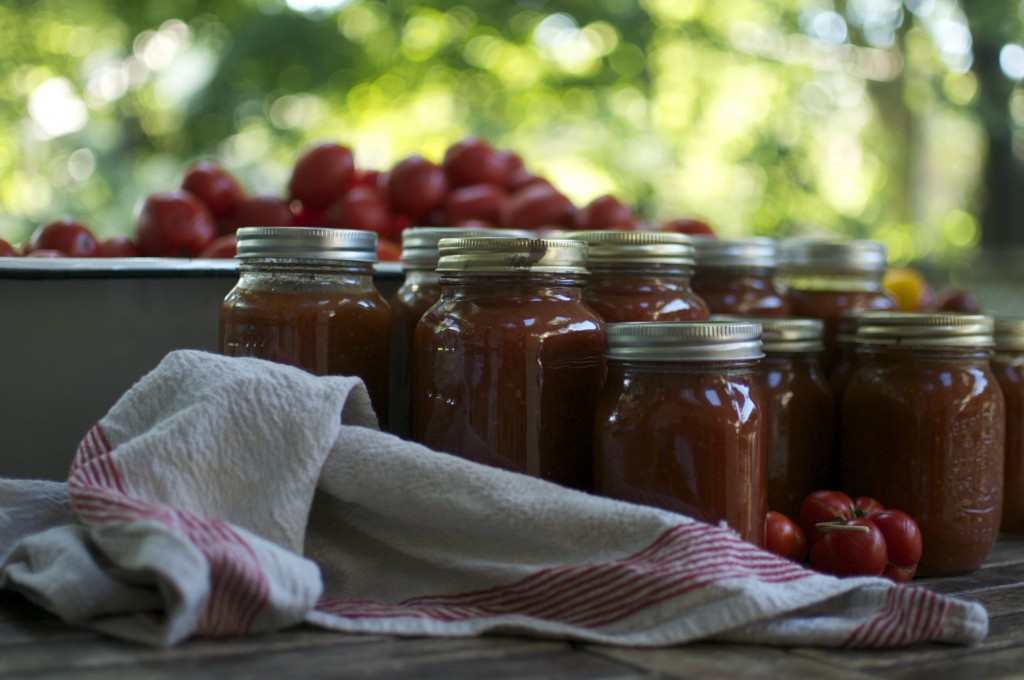 This time of year I'm still neck deep in tomatoes. We grow them all summer, then as we pick them I make notes, take photographs, and try to stay organized before ripping them open to start fermenting the seeds. By the time I'm saving seeds I'm quite attached to each and every tomato and it's impossible for me to simply compost the "waste" fruit.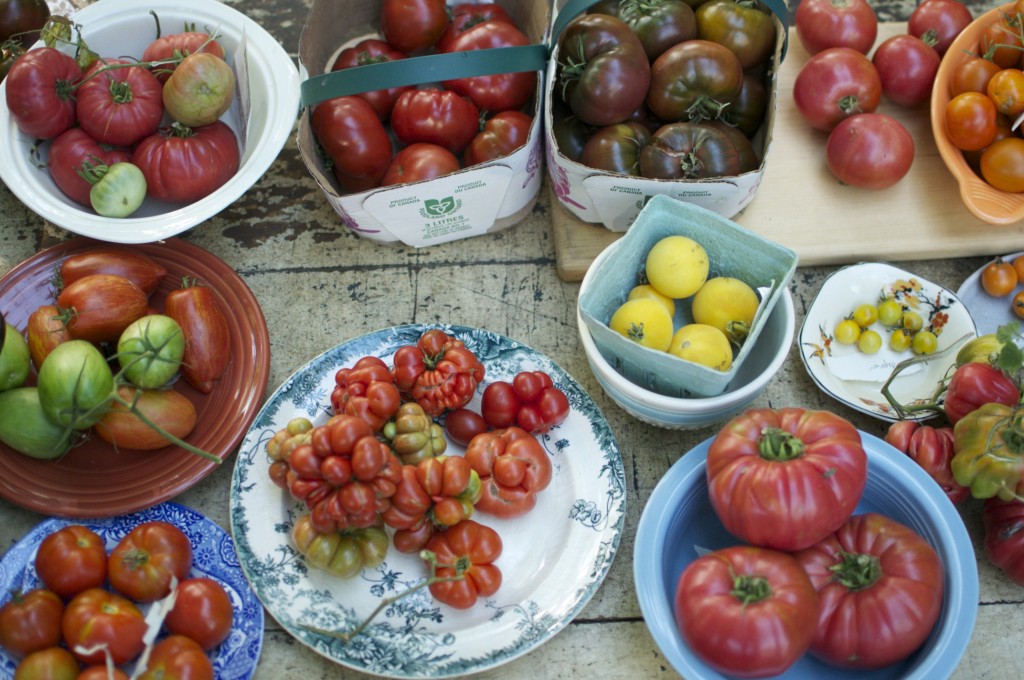 Ontario summers are nice and hot and our Februarys are just so dreary.  This makes many of us go to a great deal of bother to preserve some of the summer produce for the gray days ahead.  So as I scoop our the seeds of each heirloom tomato, I run them through the grinder and toss the fruit into the slow cooker and slowly and easily make tomato sauce to enjoy in the cold.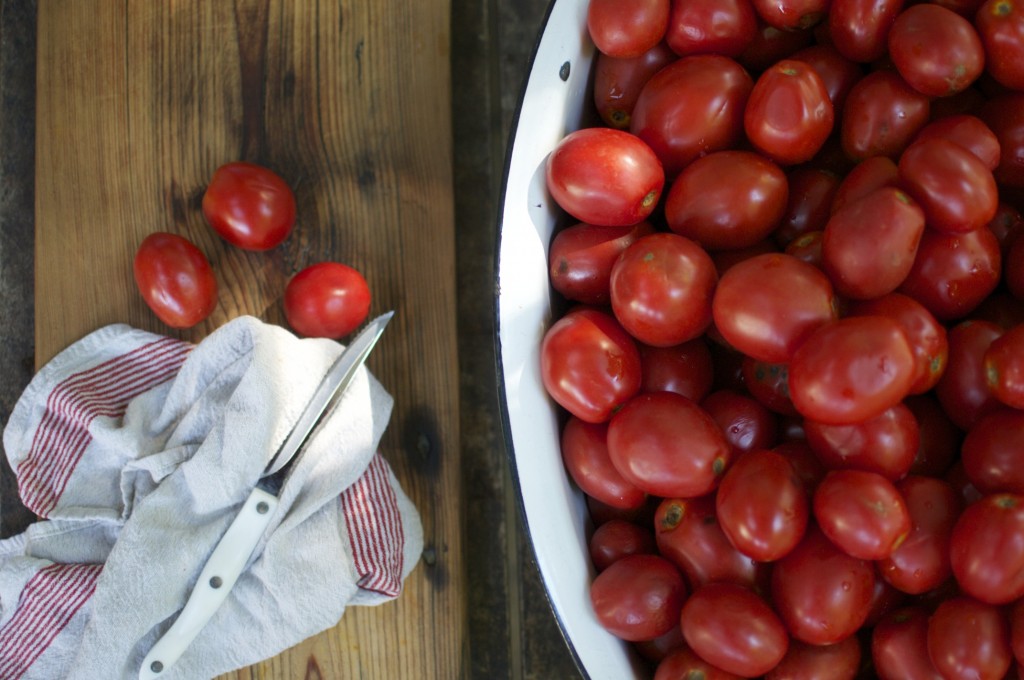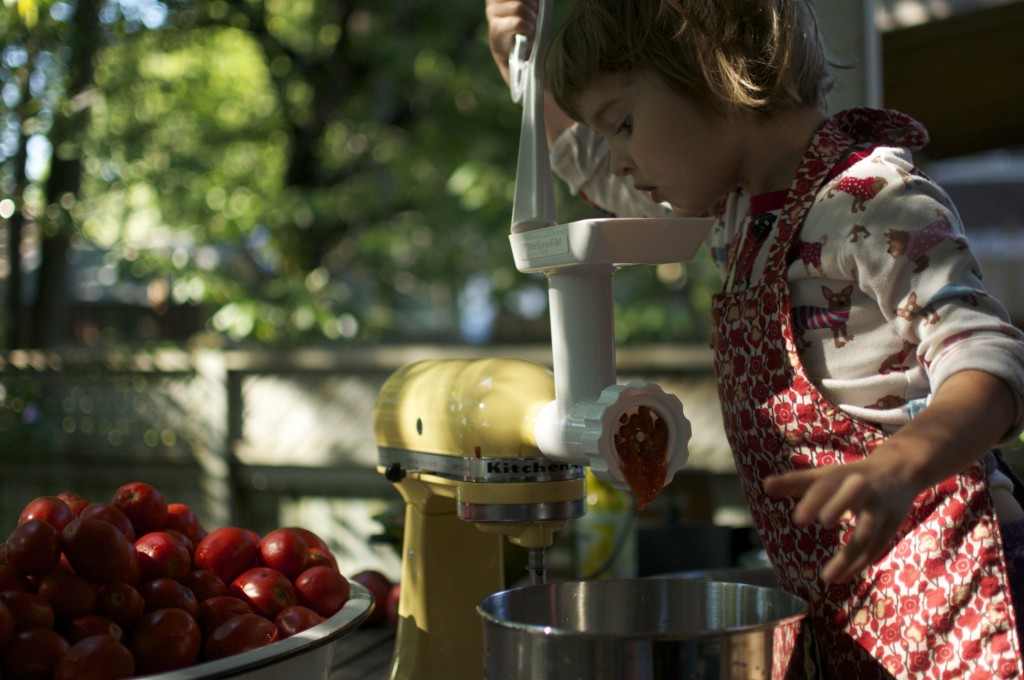 Simply put your cored, or in my case, gutted tomatoes though a food grinder, mill or food processor straight into your slow cooker. You can add salt and dried herbs if you like.  You can even roast your tomatoes in the oven before hand.  Once the slow cooker is full, turn it on to low heat and walk away, or go to bed if you cook at night like I do. 24 hours later your sauce should be a gorgeous shade of red and ready to can.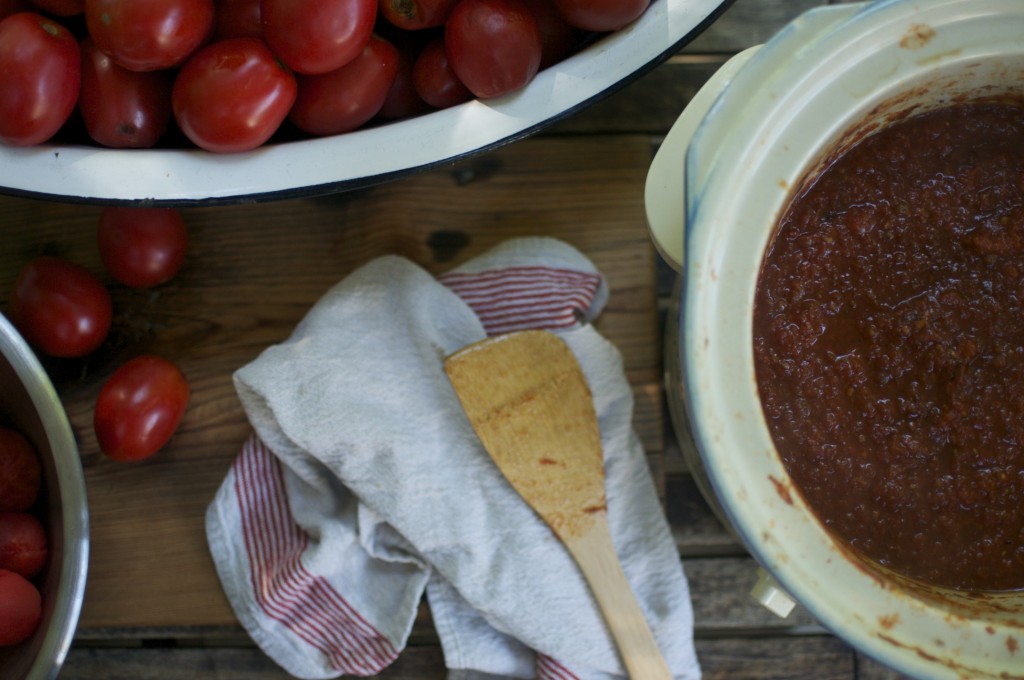 Following Bernardins' guidelines for Basic Tomato Sauce and simply changing the cooking method is a perfectly safe method of putting up tomatoes: www.bernardin.ca
I follow the same method when canning whole tomatoes.  Any ugly or accidentally crushed ones get put aside and then turned into sauce at the very end.
When it comes time to process your jars, add the right amount of lemon juice and process in a water bath for 45 minutes. Full instructions and amounts can be found here: www.bernardin.ca
If you are worried about the acidity level of heirloom tomatoes over the standard romas you can use mostly paste varieties, add more lemon juice or citric acid, or simply eat it right away.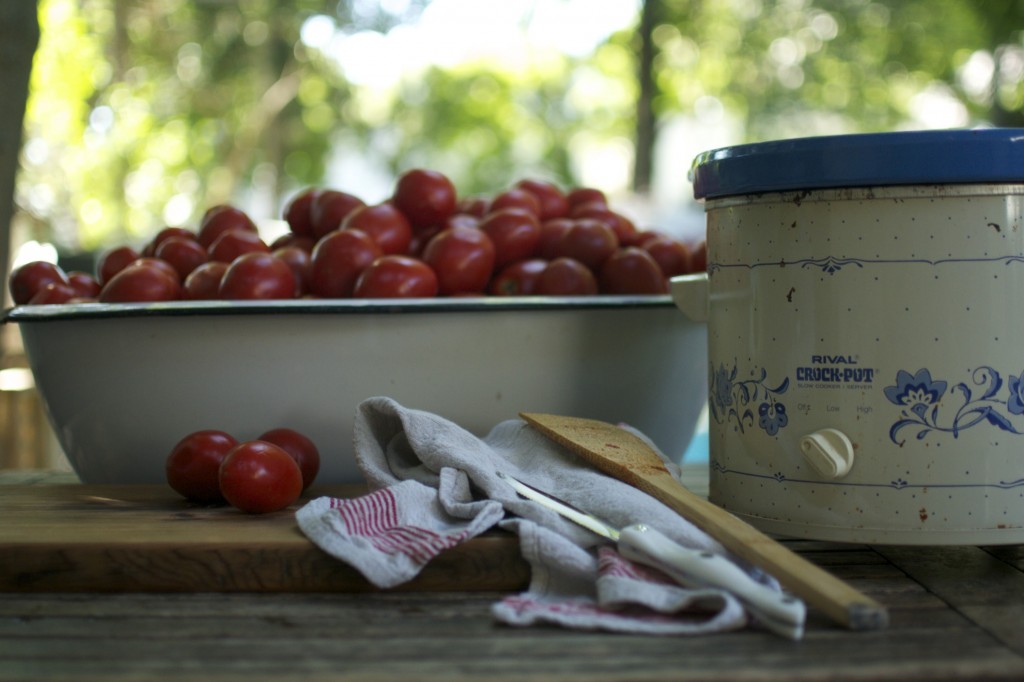 Preserving seeds and helping with seed diversity has led to making and canning about 40 jars of pasta sauce. I have to say it's hard not to just eat it all right now so the only issue is having enough left to last through our cold Canadian winter.
The Great Canadian Food Project began June 7 2013. As we share our collective stories through our regional food experiences, we hope to bring global clarity to our Canadian culinary identity