Wordless Wednesday: Watch Out! Pregnant Lady with Power Tools Coming Through.
There's a review coming on our new friend, the Mantis tiller but I know everyone really wants to see this. For my neighbours who thought weed whacking while pregnant was worth gawking at, here's what pregnant tilling with a gas powered Mantis tiller looks like.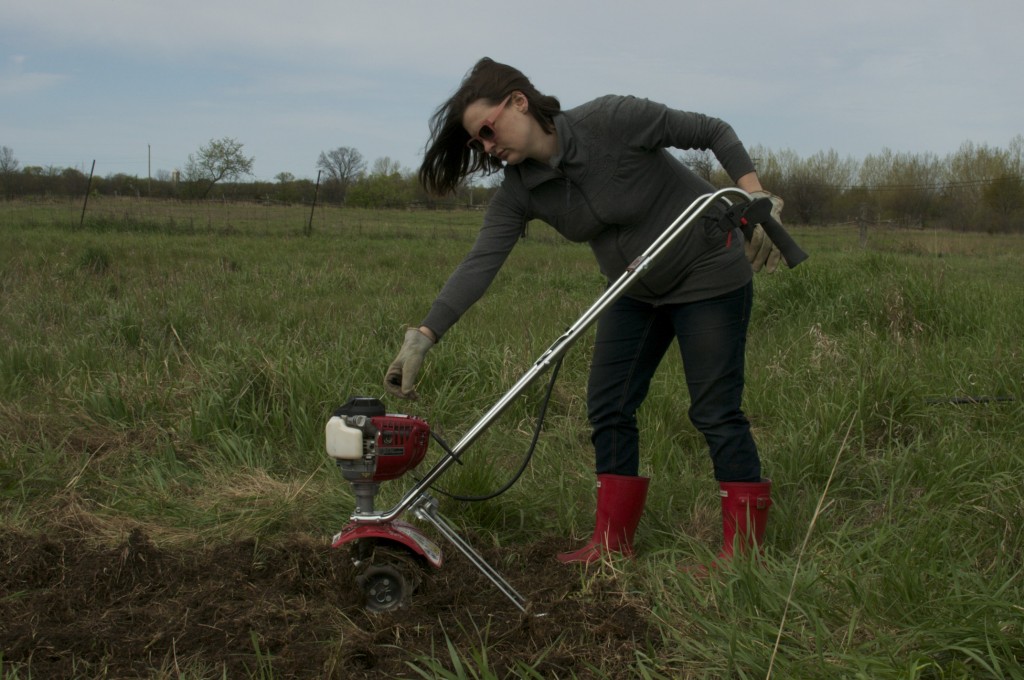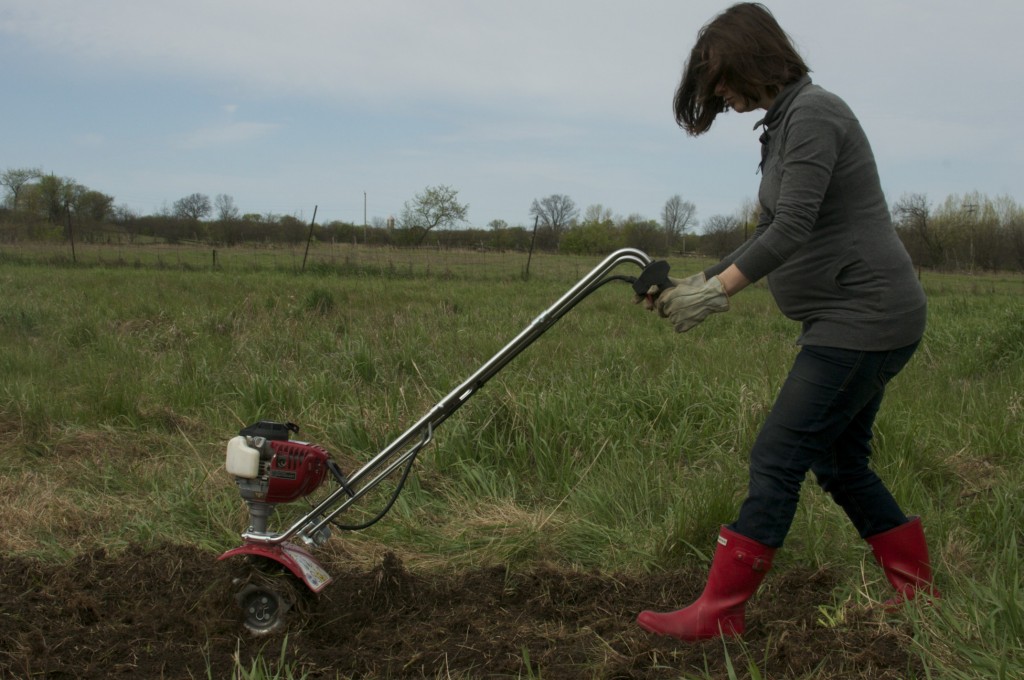 Ta da! New beds in the old cow pastures for tomatoes!
Tags: farm, gardening, mantis tiller, organic pregnancy