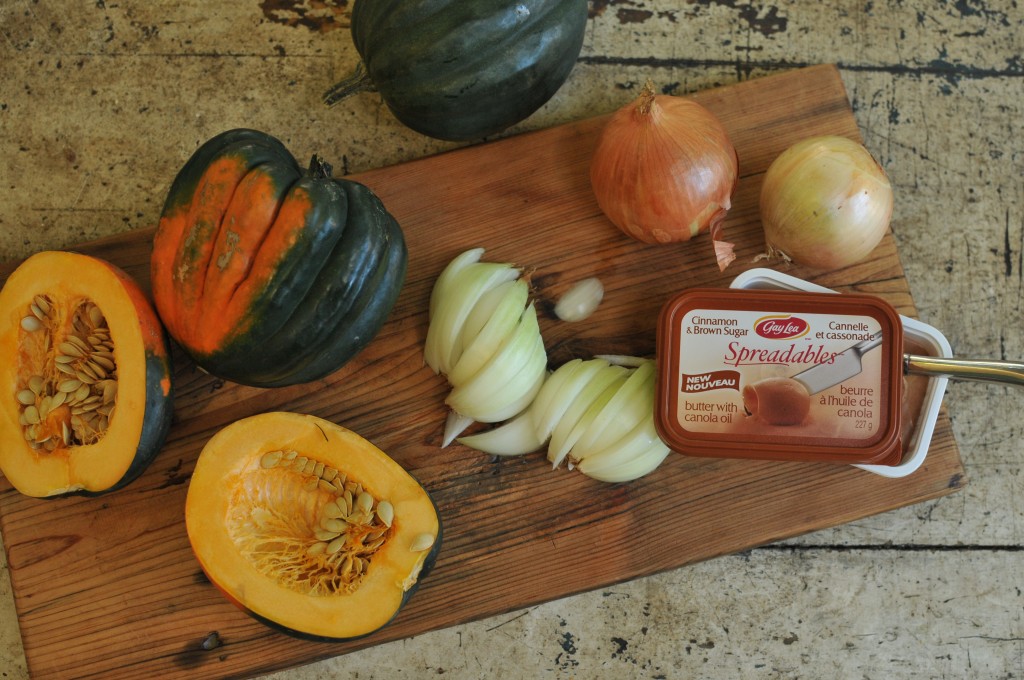 By focusing on eating a variety of local and seasonal foods, fall is pretty much all about squash around here.  There are nine different varieties sitting on my kitchen counter right now and we've been eating it fast and furious. I really hope we can keep up.
When your diet is dictated by climate and geography it's important to be able to make a variety of dishes with the same ingredients.  If I served butternut squash soup every night, there would be mutiny and I have perfectly delicious squash that we need to eat.
That said, I was more than happy to come up with a new recipe for Gay Lea Foods.  Gay Lea is a local co-operative of 1200 Ontario dairy farmers with five production facilities spanning Toronto, Madoc, Mississauga, Guelph, and Teeswater. So when their new brand new Cinnamon & Brown Sugar Spreadable Butter showed up on my kitchen counter I knew exactly what to make with it. Since we don't eat much toast and cinnamon buns are out I decided it would be the perfect short cut in one of my favourite autumn side dishes; Acorn Squash with Cinnamon and brown sugar.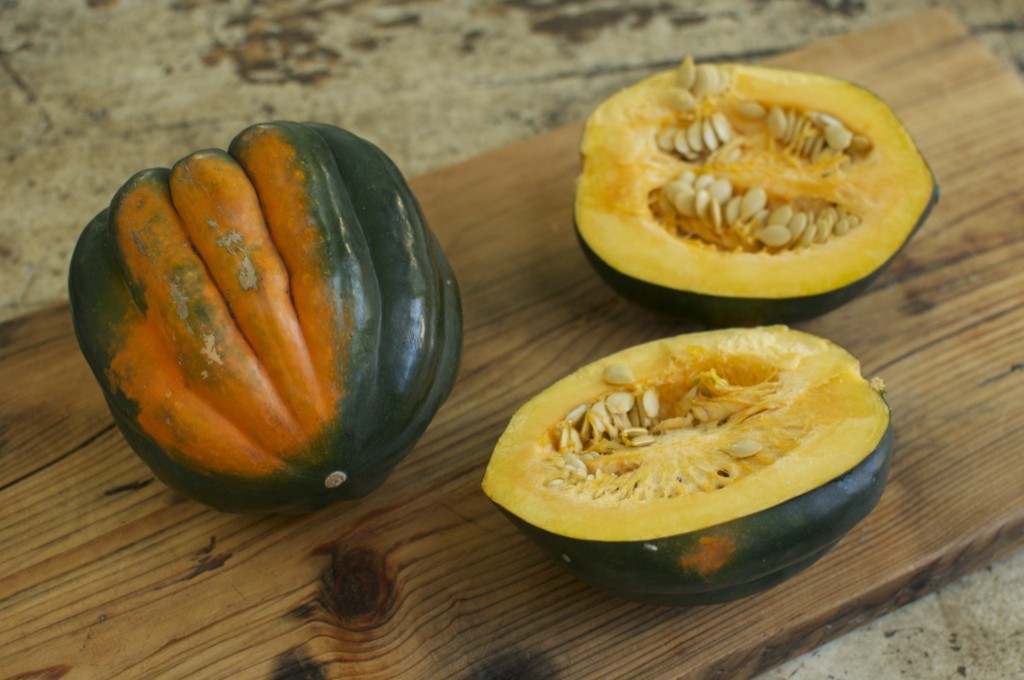 Preheat over to 350
Start by cutting 2 acorn squash in half or quarters.  Then remove the seeds and peel your squash and chop it into strips or chunks.
Next chop up your onions, leaving the root end on. This will hold the slices together and keep your onion from vanishing when you cook it.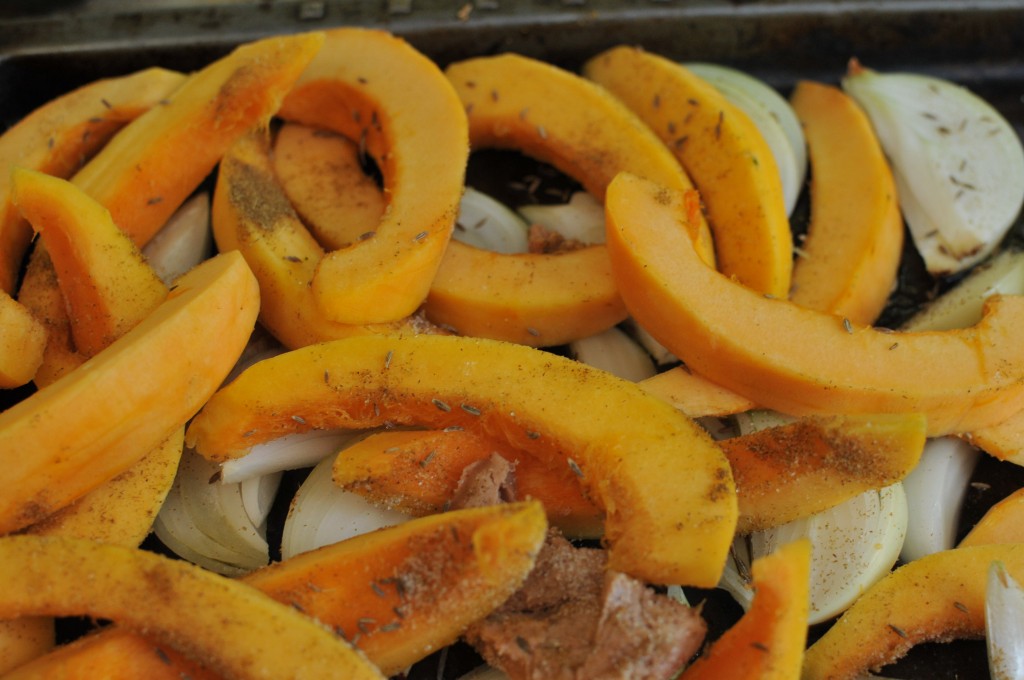 Place 1/2 a container (1/2 a cup) of Gaylee's Cinnamon & Brown Sugar Spreadable Butter on a baking sheet, throw your onions and squash on top, and sprinkle with cumin, cumin seeds and salt.
Put it in the oven for 45 minutes, checking on it after 10 minutes and giving the tray a good shake to make sure the squash is fully covered.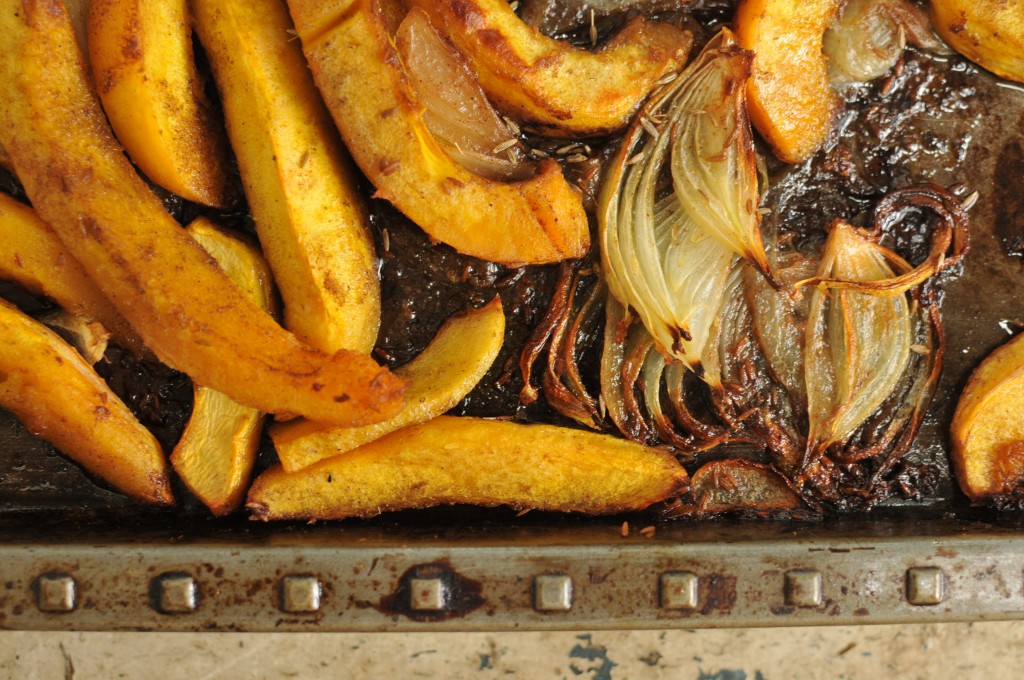 Acorn Squash with Cinnamon and Brown Sugar
Ingredients
2 Acorn Squash
2 Onions
1/2 container of Gay Lea Cinnamon & Brown Sugar Spreadable Butter
1 teaspoon ground cumin
1 teaspoon cumin seeds
1 teaspoon sea salt
Instructions
Preheat oven to 350
Chop squash in half or quarters.
Remove seeds.
Peel Squash.
Cut onions into strips leaving the root end intact.
Put butter onto bakings sheet.
Put squash and onions on to baking sheet.
Sprinkle with ground cumin, cumin seeds and sea salt.
Roast for 45 minutes ensuring that melted butter and spices are covering squash.
http://cubitsorganics.com/2013/10/acorn-squash-with-cinnamon-and-brown-sugar/
Disclosure: I am part of the Gay Lea Blogger Campaign with Mom Central Canada and I receive compensation as part of my affiliation with this group. The opinions on this blog are my own.
Reader Giveaway
Gay Lea is giving one of our readers a supply of NEW Cinnamon & Brown Sugar Spreadable Butter for a year!
Win 12 coupons for free product (valid for more than one year).
Open until Oct 29th to Canadians only. Please click on the link below to enter.