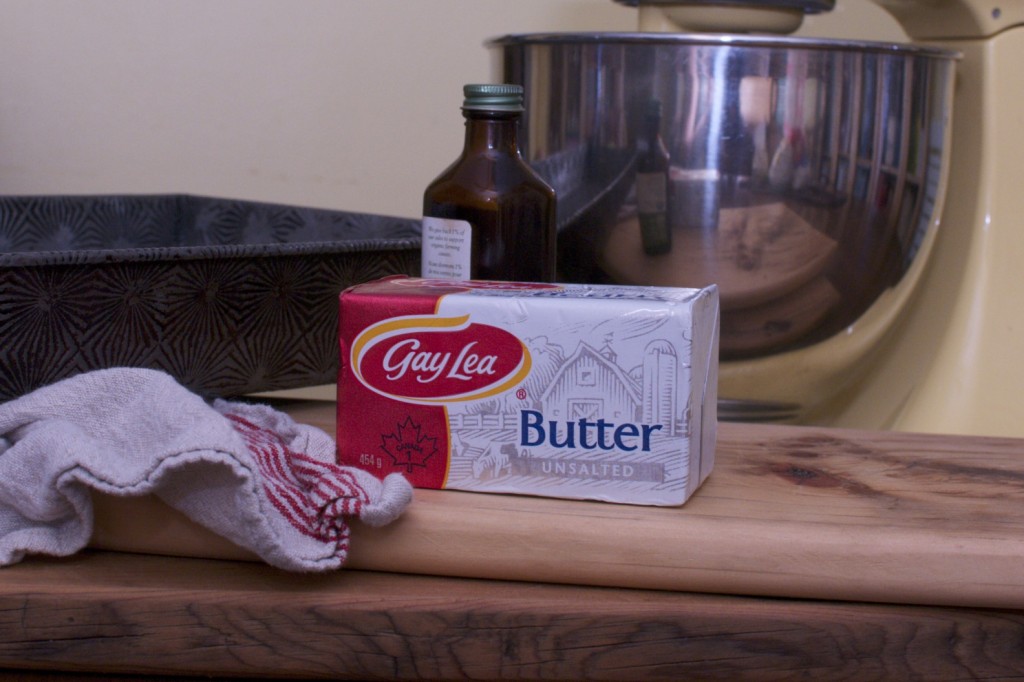 With the holidays sneaking up on us it's time for me to start baking again.  When we suddenly had to switch to an entirely gluten free diet I abandoned sweets for a while.  It was enough to cook every meal from scratch and besides, I had to give away all my baking stuff.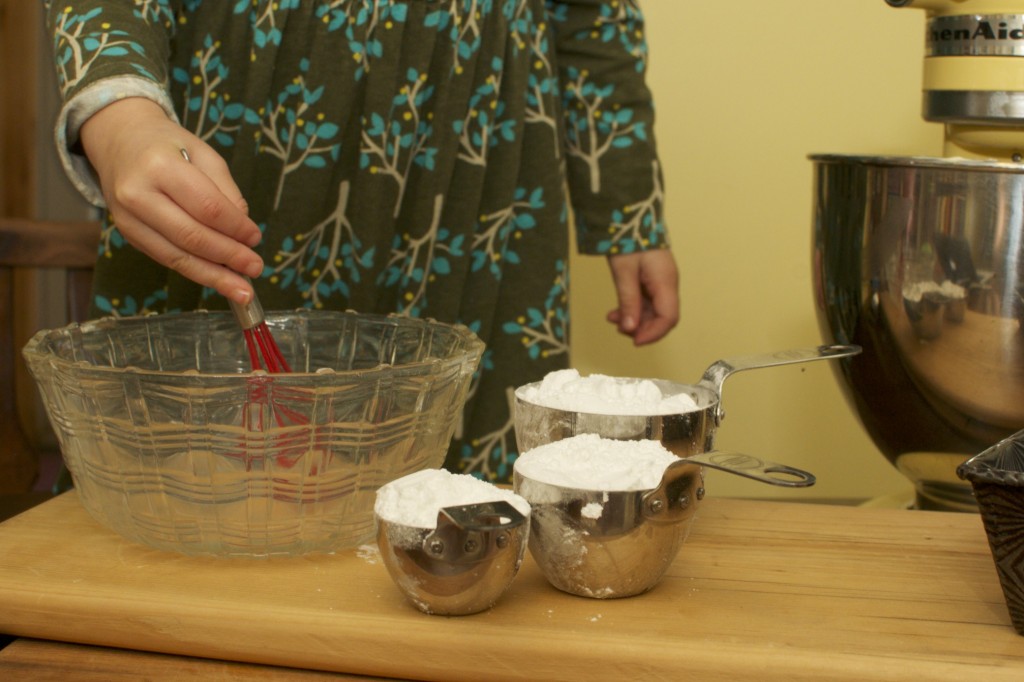 Now I'm ready to get back into it and just in time for the holidays. I've done some experimenting and have found the perfect gluten free shortbread recipe. Short bread is pretty easy to make gluten free as there are lots of variations on it and wheat flour is not the major component. Butter is clearly the most important ingredient, followed by sugar and then the flour which traditionally could have been corn, or oats, over wheat, so it's not a stretch to use rice flour in it's place.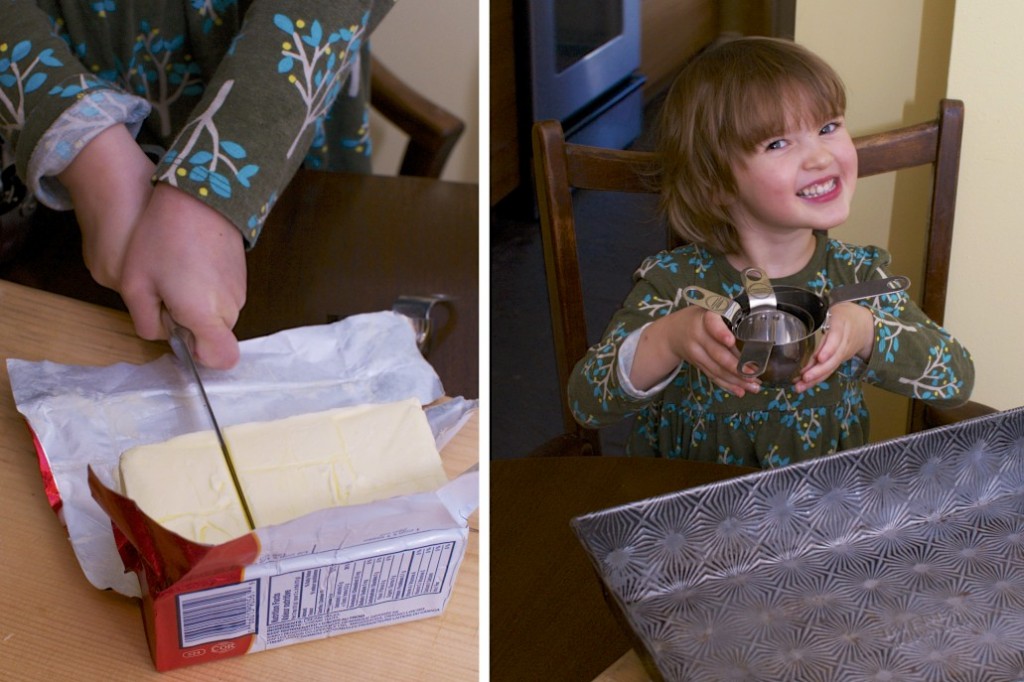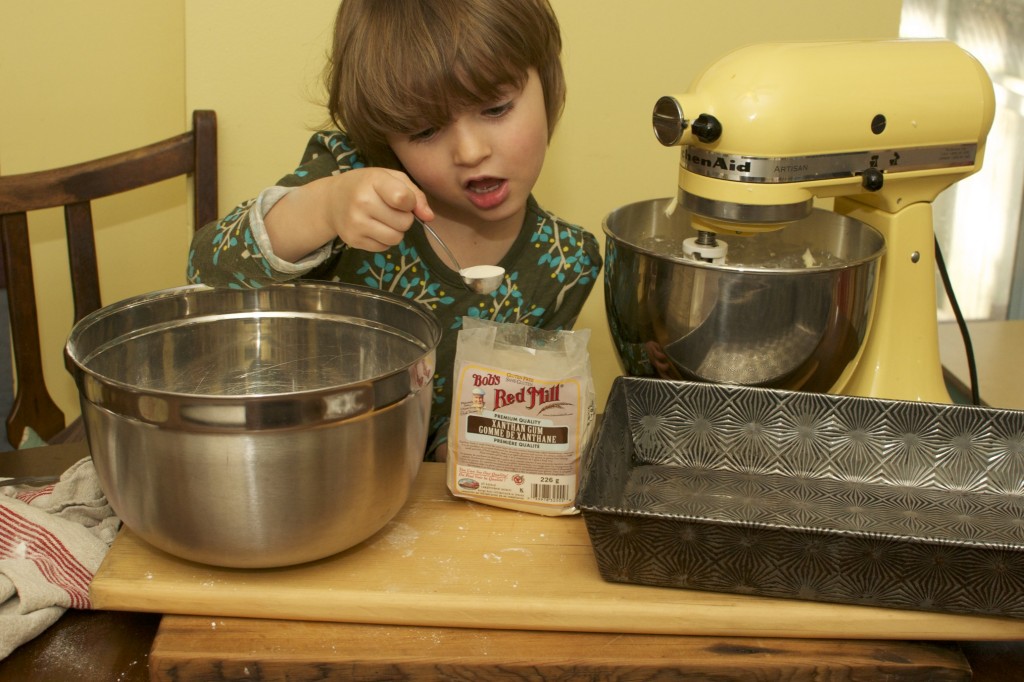 Sharing food is one of my favourite parts of the holidays.  With food restrictions I know that can make people nervous but really it isn't so hard.  Keep your kitchen clean to prevent cross contamination, ask people what they're eating, and most importantly label everything with the ingredients you used.  That way everyone can enjoy each other's baking with out second guessing or wondering if something is safe. I've made it easy to share with my fellow allergic/intolerant/celiac friends and family by packaging shortbread to share in jars with labels clearly stating what I used. It's heavenly.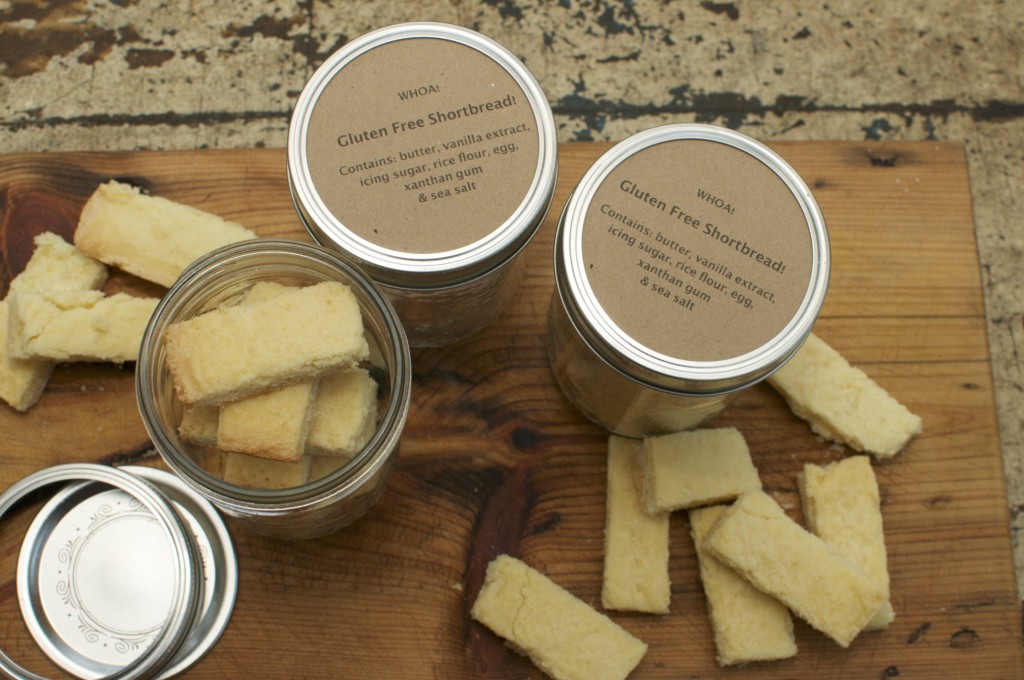 What's your favourite shortbread recipe? Do you have any short bread tricks?
Gluten Free Vanilla Shortbread
Ingredients
1 1/4 cups Gay Lea Unsalted butter
1 teaspoon vanilla extract
1 3/4 cup Icing Sugar
1 large organic egg
2 1/4 rice flour
1/2 teaspoon salt
1/2 teaspoon xanthan gum
Instructions
Preheat your oven to 300F
Beat butter and vanilla extract until fluffy.
Add in the icing sugar, then the egg.
Whisk the rice flour, salt and xanthan gum in a separate bowl.
Stir the dry mixture into the butter with a wooden spoon.
Line a 9x13 pan with parchment paper. Scoop the bater on to the parchment. Take another piece of parchment and cover it then smooth it out using your hands or a glass. Take top piece of parchment off before baking.
Bake for 55-60 minutes until evenly golden all over.
Cool in the pan for 15 minutes.
Remove shortbread from pan and cut into 24 pieces using a sharp knife.
Label and share with friends.
http://cubitsorganics.com/2013/11/gluten-free-shortbread-to-share/
Gay Lea has a fun facebook app where they are giving away kitchen aid mixers and a brand new kitchen.
Disclosure: I am part of the Gay Lea Blogger Campaign with Mom Central Canada and I receive compensation as part of my affiliation with this group. The opinions on this blog are my own.