Great Canadian Food Experience: Southern Ontario Canadian Food Heroes Heather and Steve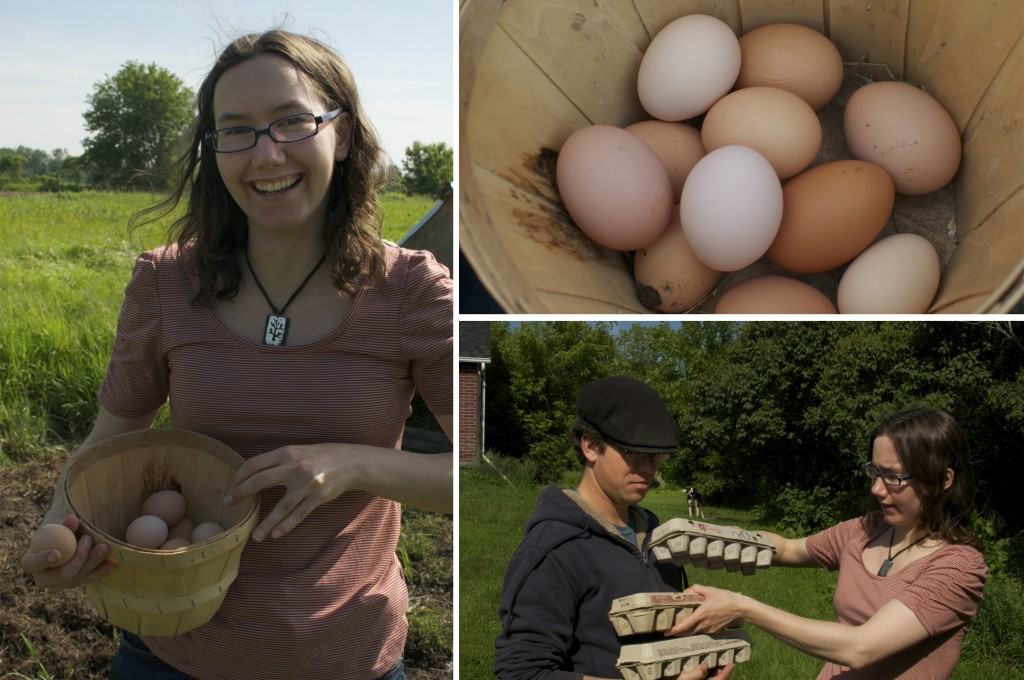 I'd like to introduce you to Heather Coffey and Stephen Laing of Fiddlehead farms. Along with their farm manager Jess and a handful of interns and wwoofers they organically grow a CSA worth of vegetables in their market gardens, raise pigs with names like Kevin, and have fowl like ducks, turkeys and both egg laying and meat producing chickens. Their farm is bustling and really a lovely place where dogs run out to greet you and pigs make the baby jump.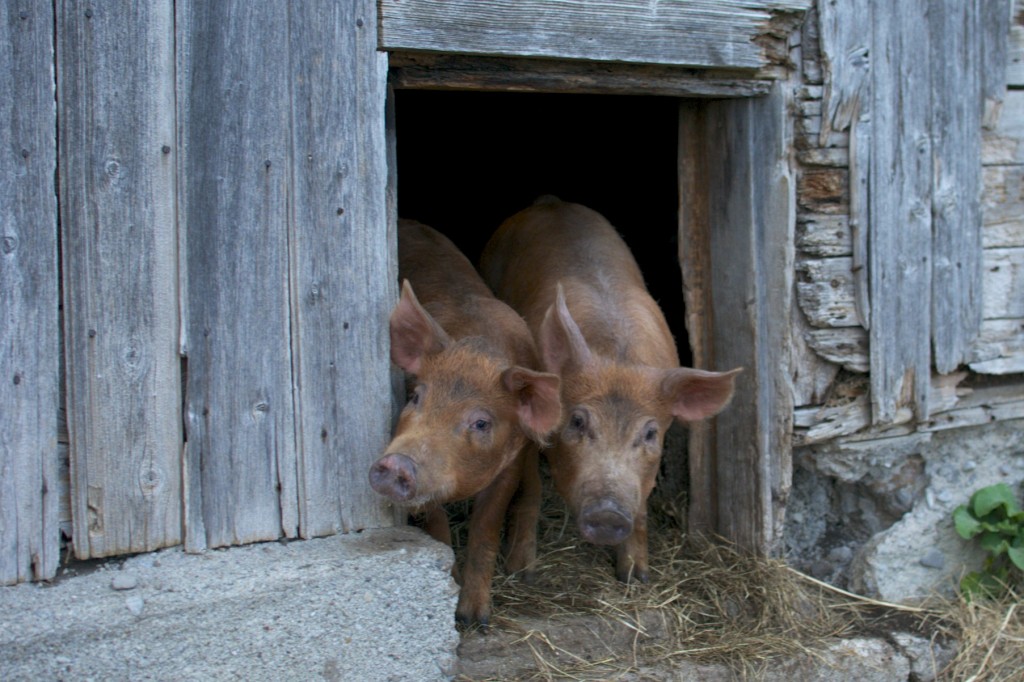 Now that we are deep into in the nitty gritty of financing our own farm dreams, we have an even deeper respect for people who choose to earn a living producing food for the rest of us. It's a scary thing to do and quite frankly our food system needs more young people who want to grow organic and ethical food.
In talking with Farmers Feed Cities, my suspicions were confirmed.  The average Canadian farmer is 54 years old and although the vast majority of Canadian farms are family run, only 27.4% of our farmers are women. So join me in celebrating our farmers with an extra toast for Heather and Jess.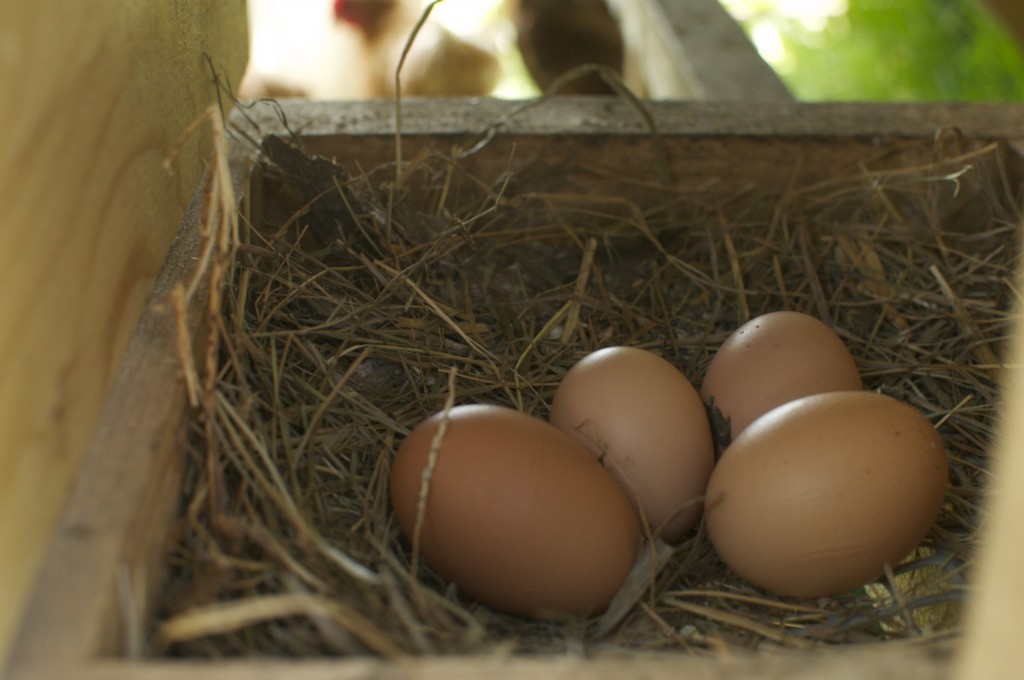 Rebecca has been showing interest in where our food comes from and there's nothing quite like collecting eggs for tomorrow's breakfast or meeting one hundred meat chickens and then eating one of them for dinner a few weeks later. So far she's into it, we'll see if she announces vegetarianism when she's 14.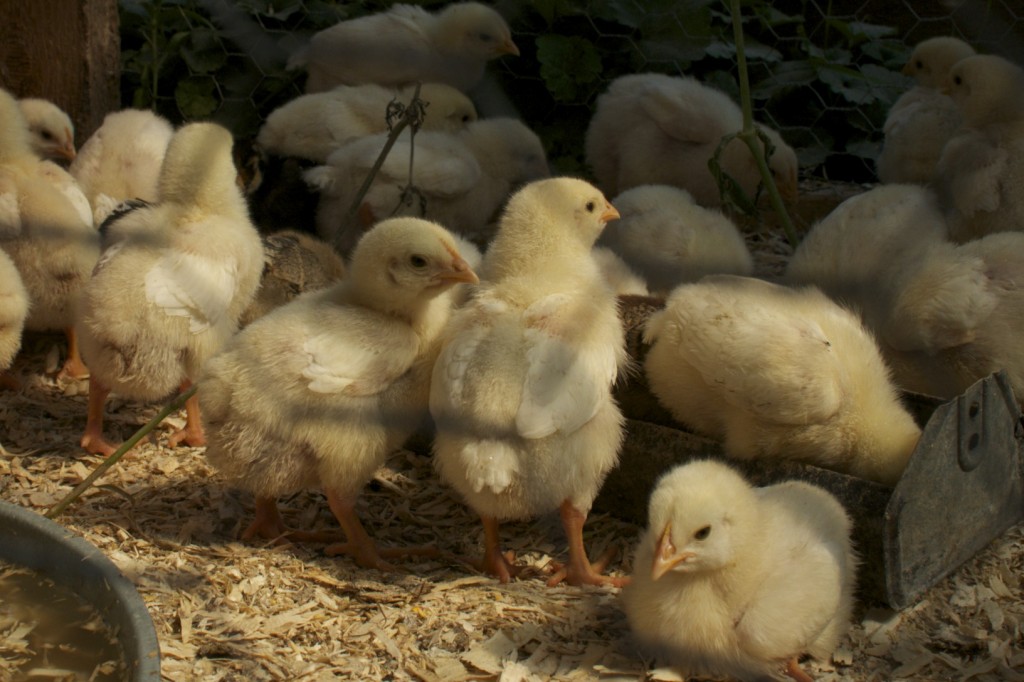 After our last visit we left with a few chickens which Rebecca was relieved were not pets and headed back across the county to cook them up. For years we've been BBQing whole chickens as I was afraid to roast one in the oven.  I'm over it. It really is easy, I promise.  Here's how we roast chicken at our house.
Preheat your oven to 375.
Cooking time 1 hour and 15 minutes
First things first, check inside to see if the gizzards are in there; If so, simply pull them out and put them aside for making soup stock later. I promise, this is not as gross as you think it's going to be.
Next you want to stuff the bird.  I use herbs from the garden: thyme, sage, chives, garlic scapes and then an apple. It's also nice to shove some herbs under the skin of the chicken too.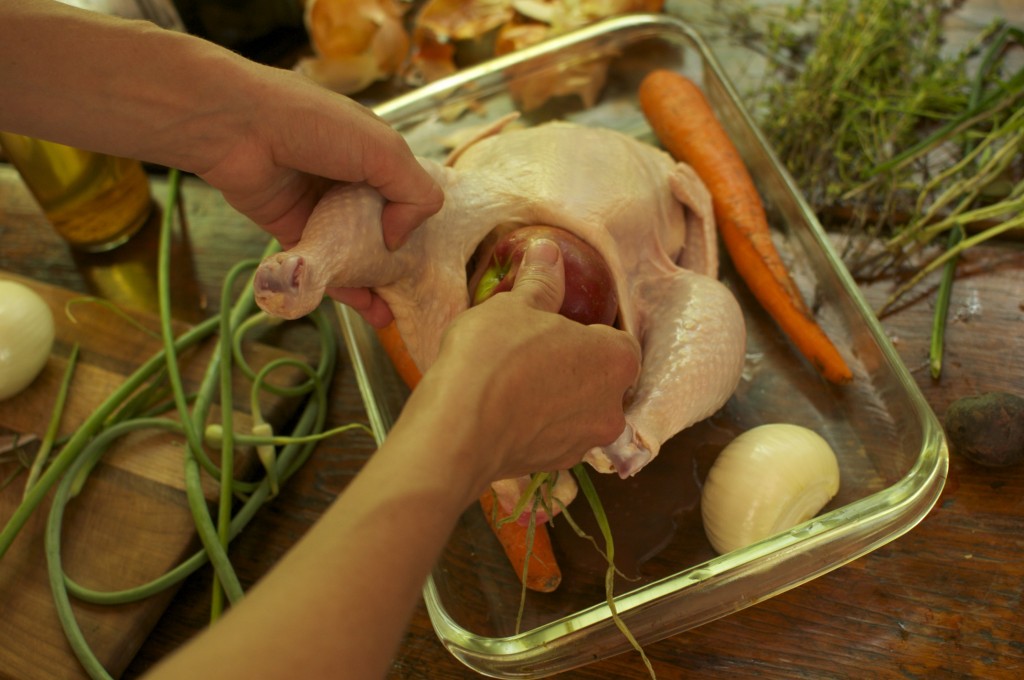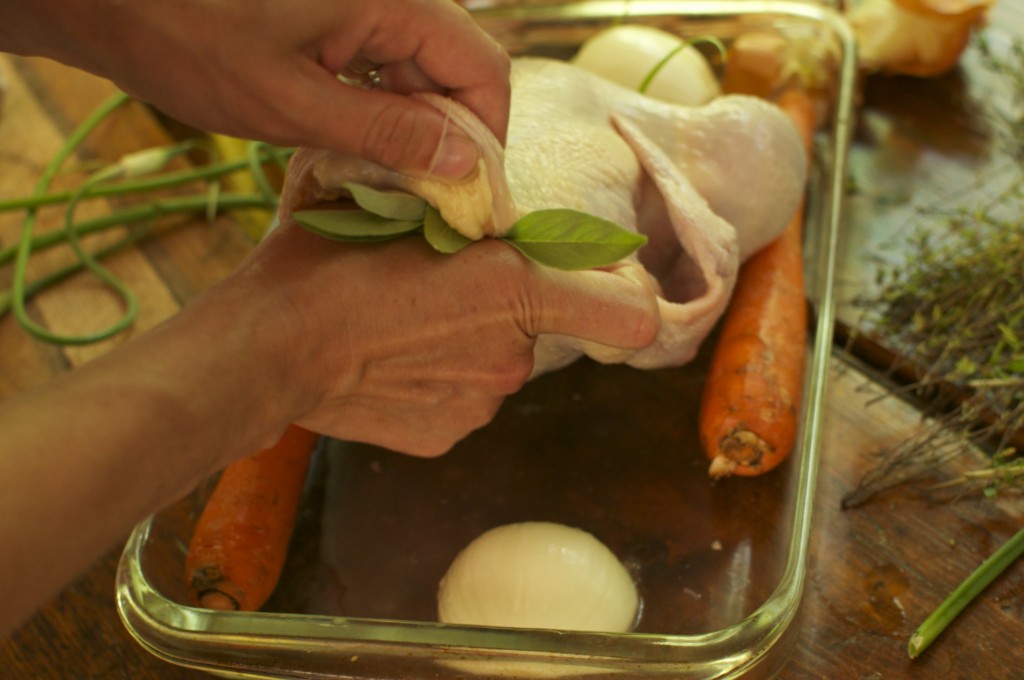 Place your chicken in a roasting pan along with two onions (peeled and cut in half), a few cloves of garlic (you can leave the skins on) and two carrots. Now for the fun part, we pour an entire bottle of cider on top then drizzle with olive oil and salt and pepper.
After 45 minutes in the oven, I check on it and see if it needs basting. At this point I often add the potatoes or some root veggies like beets or carrots that I'm also going to serve right into the drippings. They'll be nice and tender and cook along with the chicken in the remaining 30 minutes.
Once your chicken is cooked, remove it from the pan and let rest under a tea towel or tented foil for ten minutes before carving.  While it's resting you have just enough time to make some gravy with a little wine and corn starch.
Then raise a glass to the farmers who raised your chicken and grew your beans and dig in.
This post is part of the Great Canadian Food Experience.  Check out almost 100 Great Canadian Food Heroes here: http://www.acanadianfoodie.com/2013/07/16/the-canadian-food-experience-project-round-up-two-2/
If you're interested in visiting the County and staying on an organic working farm, fiddlehead farms has a great space for rent nightly and weekly: http://www.fiddlehead-farm.ca/the-east-wing-rentals/