My parents came to visit the farm for the first time last week. They were our very first visitors and they make no secret that they think we have lost our minds by taking on this project. Their visit just happened to coincide with a major heat wave and drought conditions. So after a few days alone in a tin can, in the middle of a field, with sporadic water supply, a bug bitten toddler, at 33 weeks pregnant I was starting to wonder the same thing.  What had I gotten us into?  I mean it was 37 degrees in the shade, except that we have no shade.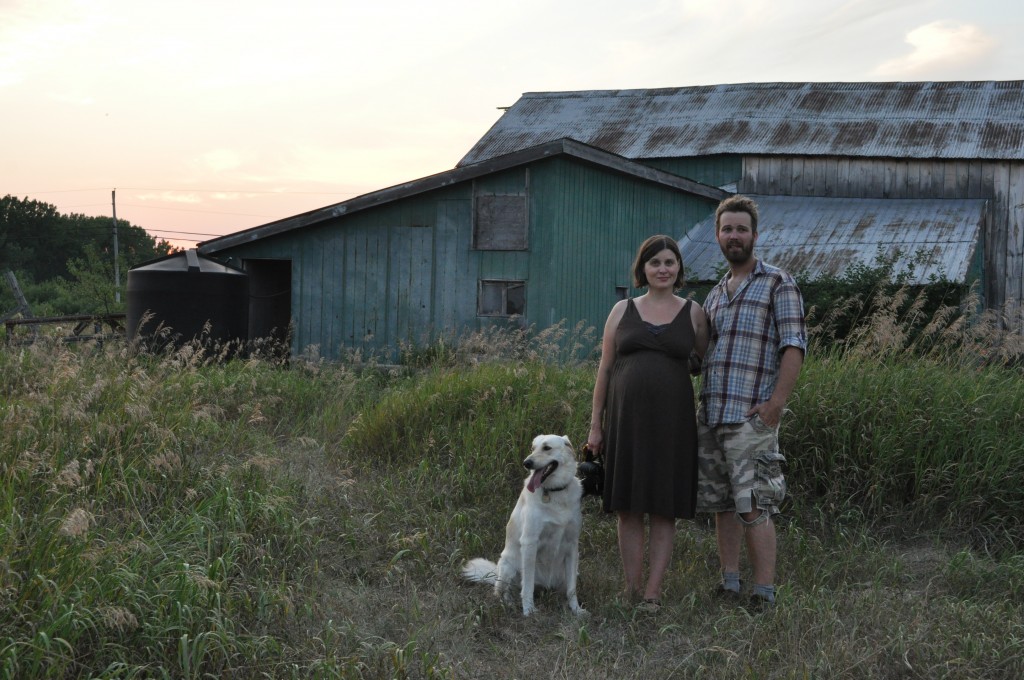 So glad my photographer mother was able to help photograph the mood.
Then Ryan came back from working in the city and despite the heat, some nice things happened to remind me why we need this land and what the point of it all is.
1st we woke up to this deer: She looked at us and shook her tail just like Hazel would then returned to grazing our freshly hayed field.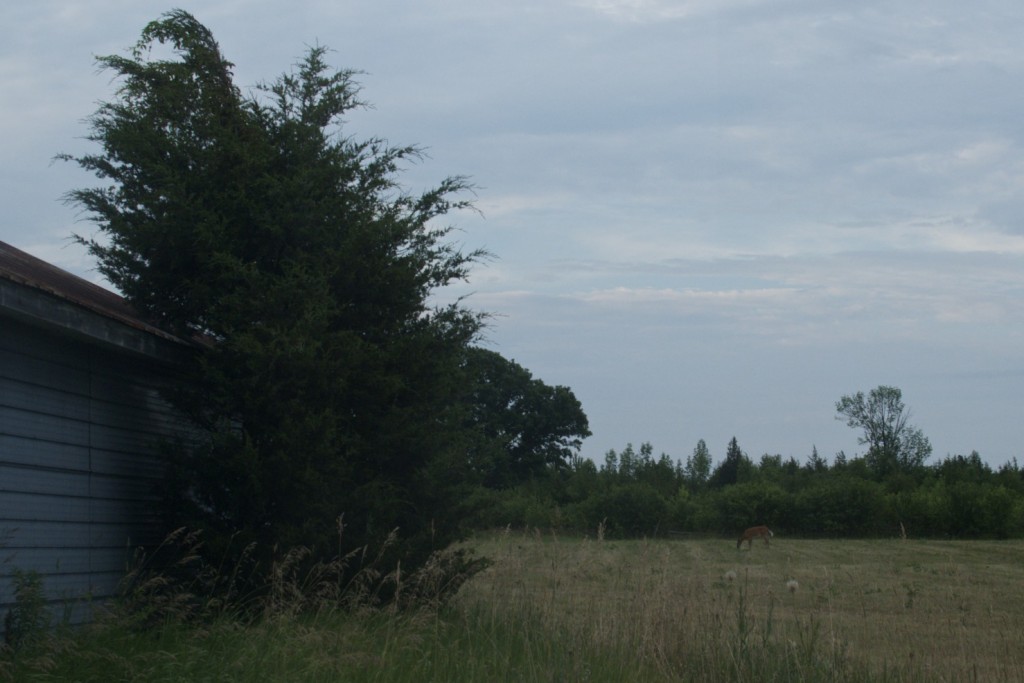 Then we got just a tiny little bit of rain so we were able to weed the herb garden a just little and save what we thinned out for dinner.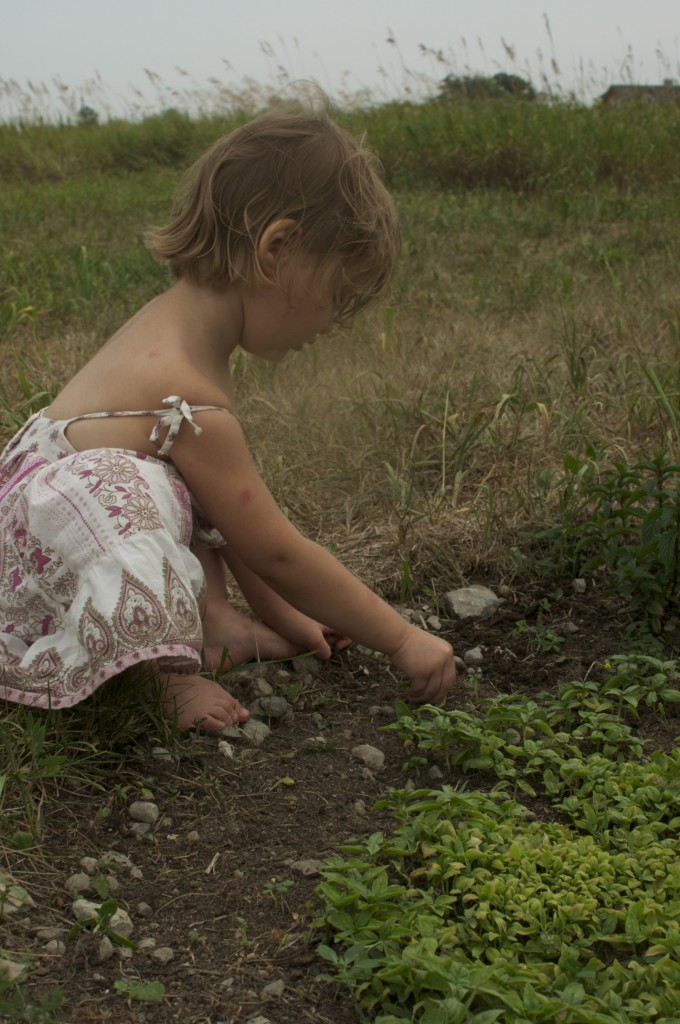 Most importantly, I borrowed Almerinda's amazing stove, kitchen and running water and made my parents a fantastic meal. Using local zucchini and cherry tomatoes, herbs from the garden and the new Foodland Ontario booklet this easy dinner brought home the point that growing your own food is simply one of the most enjoyable things there is in life.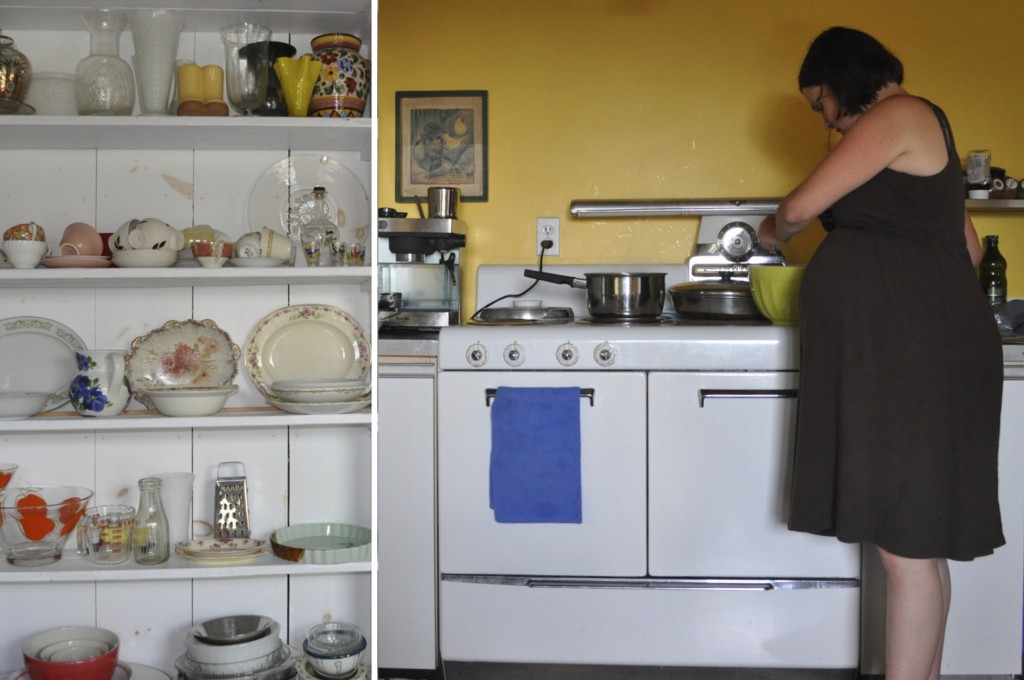 Following this recipe for Mediterranean Grilled Vegetables and Rigatoni was pretty simple. I often stray from recipes but this one doesn't need any tweaking at all. We've made it a few times now as the ingredients are all in season, it has two vegetarian sources of protien in the beans and copious amounts of goat cheese, it's really quick to make and it uses at least 2 zucchinis which is pretty important this time of year.
Start by grilling local veggies like zucchini and cherry tomatoes on the bbq while the water  for the rigatoni boils.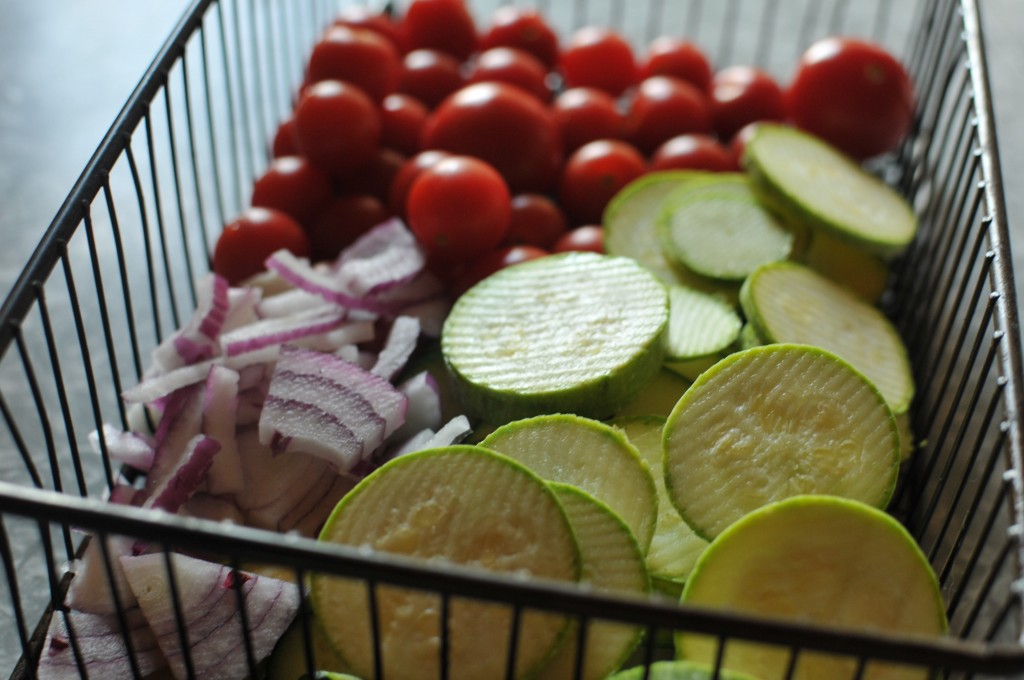 Then I used my gorgeous mortar and pestle that Ryan got from Clam Labs on Etsy for me this past christmas to mash up the herbs in oil.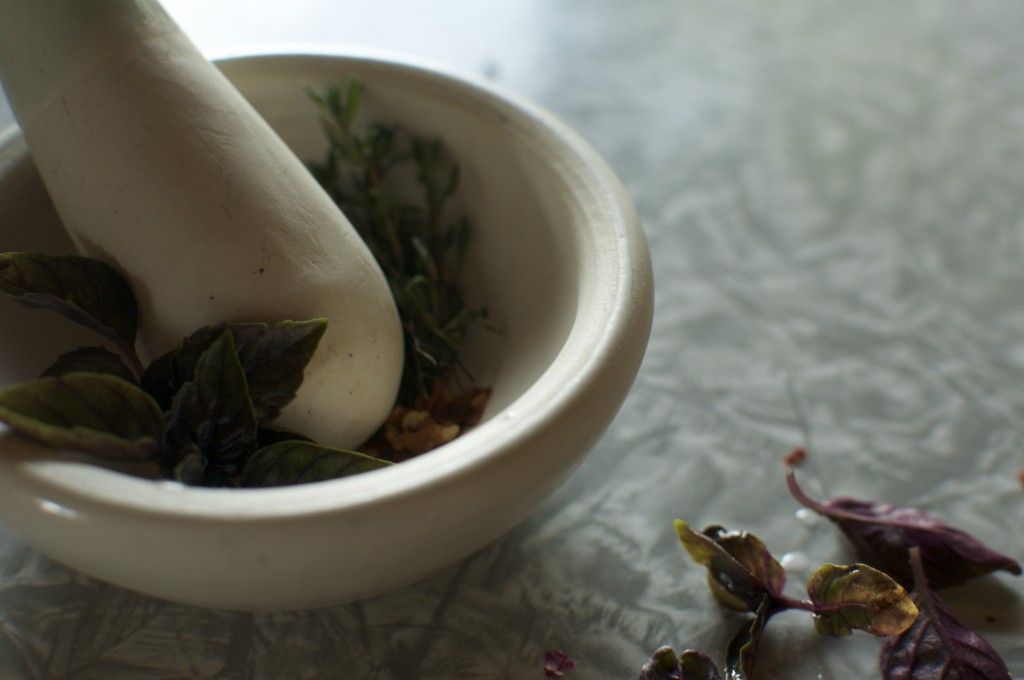 It's really the perfect summer meal.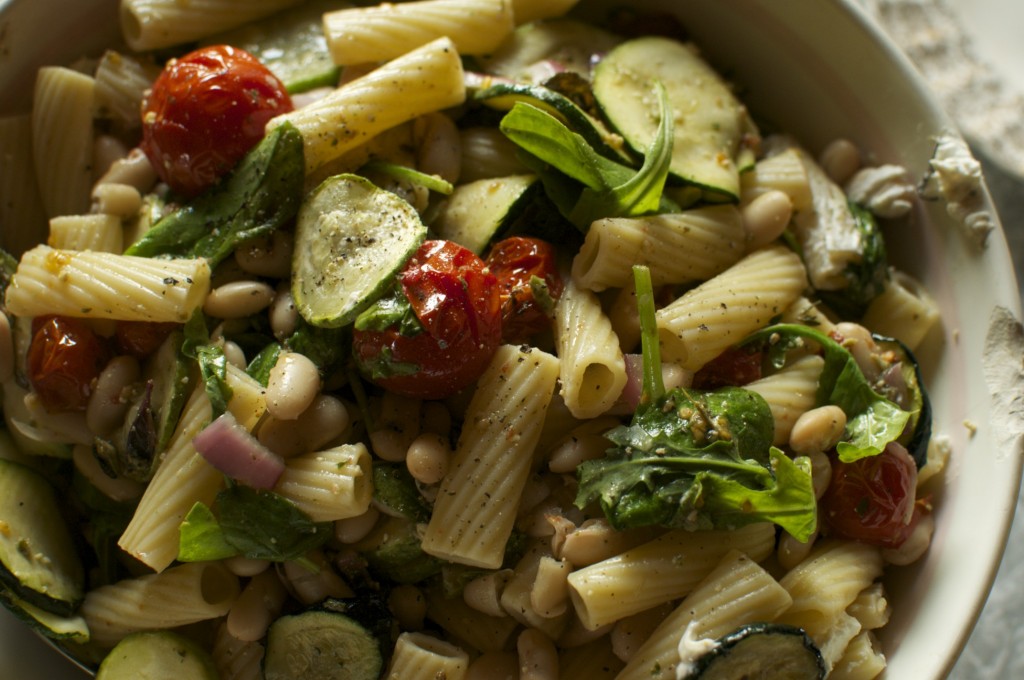 It's really the perfect farm too.